HORRIBLE: YORUBA FORESTS HOSTS 1,123 CELLS OF ARMED FUvLANI HERDSMEN –Oodua group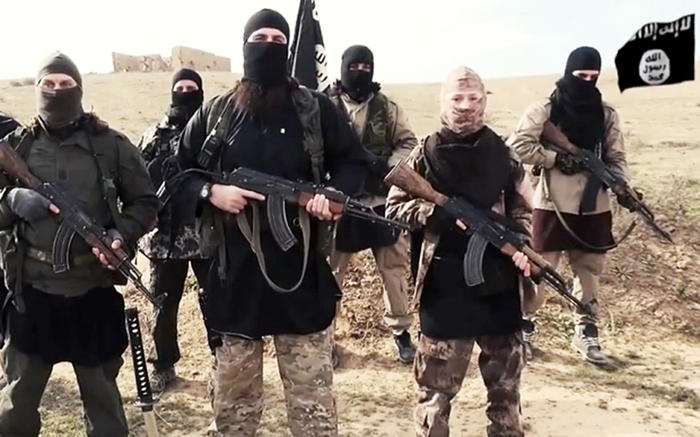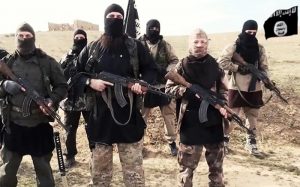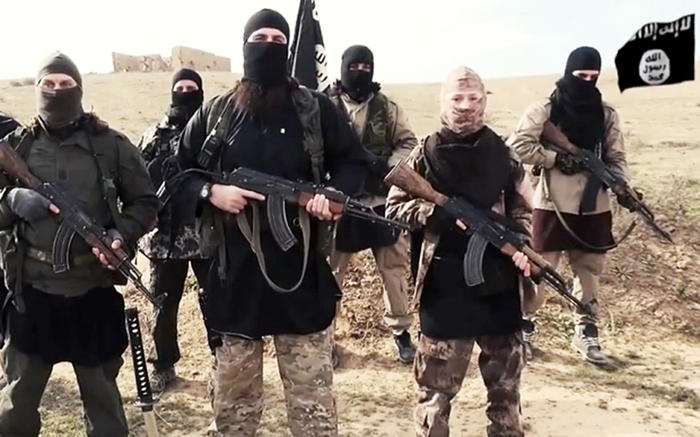 HORRIBLE: YORUBA FORESTS HOSTS 1,123 CELLS OF ARMED FUvLANI HERDSMEN –Oodua group
…….says Yoruba rich are being secretly kidnapped, huge ransom paid
There are exactly 1,123 cells belonging to armed Fulani herdsmen mainly in forests and highlands located across Yoruba territories.
The cells are well organized and they appear to network with each other.
The mission of the cells are unknown except that there have been increase in the preponderance of their organization skill.
CHECK THIS OUT:
They appear to have lately adopted martial training in these cells. Some of the Fulani armed herdsmen speak French suggesting the Franco-African origin of some of them.
In a media release on Tuesday, Apapo Oodua Koya, (AOKOYA) said the cells are manned by between 30 to 50 young armed Fulani herdsmen whose focus is kidnapping and rape and the imposition of siege, a state of fear and anomie across Yorubaland.
AOKOYA, a coalition of several Pan Yoruba self-determination groups including Yoruba Nationalist League, (YONL) Association of Yoruba Retired Officers, (AYORO), Federation of Ilaje Peoples, (FEIP), Itsekiri Peoples Alliance, (IPA), Oodua Peoples Congress, (OPC), Oodua Revolutionary Coalition, (OREC), Agbekoya, Oodua Students Alliance, (OSA) and many others said the study was conducted over a period of six months using some of the best intelligence gathering equipment.
CHECK THIS OUT: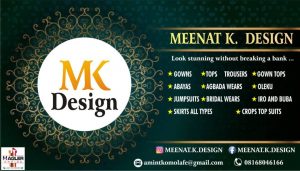 It further said that satellite images have been personally submitted to State Governors in the South West and some traditional rulers.
The group said
"We have taken our time to do an intelligence survey using modern equipment and google mapping with elementary satellite imaging to know the number of armed cells established and controlled by the Fulani herdsmen spread across Yoruba territories of Kwara, Kogi, Lagos, Ondo, Oyo, Osun, Ogun, Ekiti and Itsekiri part of Delta State.  Our findings are shocking. There are 1, 123 cells run by armed Fulani militia. The cells are populated with Fulani armed men. Some of them are in military uniforms and in some instances we find young girls cooking for the men", the release signed by the Secretary for Strategy of the group, United States-based Col Abimbola Sowunmi and Deputy Secretary for Publicity, Mr Ismail Abiodun said.
AOKOYA also said that its intelligence report indicate that many Yoruba rich are being kidnapped in silence.
"We discovered that many Yoruba rich men and women are being kidnapped and they are compelled to pay ransom. It is traditional that many of them fear to speak out and in cases where rape of women are involved, the victims are too traumatised to speak out.
"The Yoruba rich suffer in silence. They are raped. They are so traumatized to speak out. We reveal with pain in our hearts that the proprietor of a very big Petrol Filling station in Yoruband one of the finest Yoruba business woman was kidnapped. She paid a lot of money.
Another woman, Mrs  who runs an Industry with speciality in ethanol was kidnapped near Ayede in Ekiti state..She has since relocated to London. AOKOYA representatives have met some of these victims who have given confidential information.
Another very rich woman in Abeokuta was kidnapped late last year on her way to Lagos.She was kept for two weeks. She paid a huge sum as ransom.
The wife of a prominent Pastor in Lagos was seized in February this year on her way to Akure in Ondo State. She in fact paid N25 million to be free. Students of many of the highbrow private Universities are victims. They know their parents are very rich. They target them and pick them up in towns and on the roads. Their parents pay in silence. The herdsmen have information of resumption dates of these schools and use the opportunity to target the students.
The Fulani herdsmen threaten them that their children would be killed if they report to the police.
AOKOYA said students of Afe Babalola University, Babcock and Covenant Universities are prime targets.
"It added that wives of traditional rulers are also targets. They are so scared to report to the authorities."
In one instance, Yoruba billionaire, Bode Akindele was accosted on Ibadan-Lagos Highway. He managed to escape.
We observe that they operate with intelligence networking with some contacts within the state security services that provide information for them and through an extensive network involving Maiguards.
They go out to mosques on Fridays and churches in Sundays where they target and trail owners of exotic cars to their private homes from where they station agents who act as Okada riders but who in actual fact monitor the movement of these people.
" It's a sophisticated network that has recently succeeded in breaking into network of some banks in order to know the rich and trace the addresses provided in those bank details.
There are in fact too many instances to be mentioned.
AOKOYA said Denying these facts will not help Yorubaland, the issue is to rise up to the challenge and confront headlong.
AOKOYA said it does not expect the authorities in Yorubaland to accept these reports but that events in the few months ahead will confirm the veracity as the Fulani herdsmen are poised to be on greater rampage.
"They have four strategies that have helped them. The first is that they maintain the purity of the Fulani control of the kidnap ring.
This has its own strength and weakness. It makes it difficult for penetration by the state or the host communities so as not to discover their modus.
On the other hand of its advantage, it nullifies the potential of locals getting involved in kidnapping.
Given the degree of poverty in the land, this is an advantage because the Yoruba youths adopting kidnapping as a means of survival will lead to greater social upheavals in Yorubaland.
The second strategy is that they have access to sophisticated arms supplied by experts. These arms are brought to them in dismantled forms, making it difficult for security operatives to discover them in transit.
The third strategy is that they are able to organize intensive training for their  members without being discovered. This is the most dangerous aspect.
It will mean that they can engage in military combat and these places them at advantage ahead of innocent and peaceful host communities.
They have contact with some bad eggs in Nigerian security network who supply them with information.
AOKOYA made contacts with police officials who supplied the phone numbers of some of the Fulani herdsmen arrested in the past.
It indicated that they have a strong network with some influential Fulani politicians in the North and are also not far from the Miyetti Allah group.
The forth is that they have full control over the territories they occupy since many Yoruba people have been prevented from going to their farms. The women are also scared of going to farms..This gives the Fulani herdsmen the opportunity to dominate their environment and do what ever they like in those forests which they contunuosly destroy, burn and vanguish.
Our patient is thin because we cannot imagine Yoruba armed men going to Sokoto or Katsina to kidnap their people and occupy their ancestral forests or grassland. The situation in Yorubaland is both an insult and a humiliating embarrassment.
"We did a comprehensive data analysis of the telephone numbers of some of the herdsmen arrested. Some of the Fulani herdsmen arrested have on their phones history of consistent communication with leaders of Miyetti Allah and even some prominent Northern Emirs.
AOKOYA said "We see a great danger ahead. We are worries that these armed groups pose a serious threat to the livelihood of Yoruba people. We fear that there is what is akin to an army of occupation in Yorubaland.
The signs are clear that if there is any crisis in Yorubaland today, there is the possibility that our people will be overwhelmed.
AOKOYA urge Yoruba people all over the world to realise that they can never be protected by the corrupt and villanous Nigerian state.."We have to take the bull by the horn. If not, the massacre of Yoruba people in the face of imminent crisis will be unprecedented.
This report has been edited to preserve many confidential reports some of which have been passed on to some important Yoruba leaders.