Sallah: Makinde visits Chief Imam, Aare Musulumi, Ladoja, others …says govt committed to tackling hunger, poverty in Oyo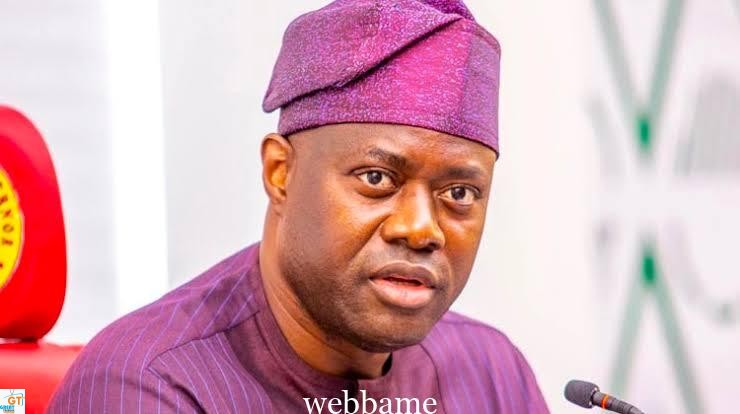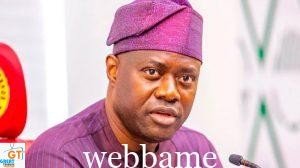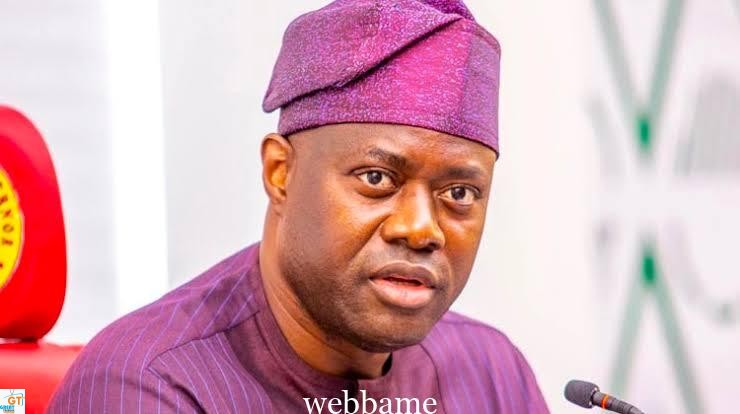 Sallah: Makinde visits Chief Imam, Aare Musulumi, Ladoja, others
…says govt committed to tackling hunger, poverty in Oyo
Oyo State Governor, 'Seyi Makinde, late on Thursday, paid Sallah visits to Islamic and top political leaders in Ibadan, the state capital, where he reiterated the determination of his administration to tackle hunger and poverty.
The leaders visited by the governor include the Chief Imam of Ibadanland, Alhaji Abdul-Ganiy Agbotomokekere, the Aare Musulumi of Yorubaland, Kwara and Delta States, Alhaji Dawud Makanjuola Akinola, a former Governor of Oyo State, Chief Rashidi Ladoja, the Seriki Musulumi of Yorubaland, Alhaji Yekini Adeojo and Chief Kola Daisi.
A statement by the Chief Press Secretary to the governor, Mr. Taiwo Adisa quoted Makinde, who spoke at the residences of the leaders, as thanking the Almighty for seeing Muslims and residents of Oyo State in general through the Ramadan fast peacefully.
He also restated the commitment of his administration to tackle the issue of hunger and poverty in the state, adding that other challenges being experienced in the state are tied to the two issues.
Governor Makinde said that his visit to the leaders was to felicitate them on the occasion of this year's Eid-l- Fitr celebration.
The governor urged every resident to join hands with the administration to fight poverty and hunger and not allow some disgruntled elements to cause religious disharmony in the state.
While charging the Muslim elders to readily offer suggestions as government does not know it all, he added that he will not be too proud to acknowledge his mistakes and make amendments where necessary.
At the residence of Aare Musulumi, the governor said: "We thank God for a day like this. I believe that the major reason we are here is to give you honour because you deserve it.
"We have come to pay homage to you, Aare Musulumi of Yorubaland, Edo and Delta. We also want to use this opportunity to greet our Muslim brothers and sisters as well and I pray we shall witness many more of this season on earth.
"In the same vein, I will like to commend you, our religious leaders, because God is answering our prayers. If not for your prayers, with all the challenges we have encountered in this state, region and even at the Federal level, we won't be holding this meeting today.
"So, please, continue to pray for us fervently and don't renege.
"I also want to urge you to use the opportunity of this season not to allow those who want to cause disharmony in our midst through religion. This is because there is no family, especially in Ibadan, that does not have Muslim and Christian members.
"We cannot run a government where priority is placed on one religion while the others are ignored. While I was campaigning, I promised that whatever is due to A and B will be given to them accordingly. "However, as human beings, we can make mistakes; it is only God that is perfect. If we make mistakes, let us know and we will deal with them.
"Two years ago, one of the major issues we faced and which we are still facing till now is the issue of hunger and poverty. The two issues don't know religion and all the challenges we are encountering right now are majorly tied to them. "So, I want to urge us to tackle these two major issues together as Christians and Muslims and we can only do this if we are united.
If you know those trying to use the issue of religion to cause division, tell them to go elsewhere because we have other challenges to tackle, not religion.
"When I was planning to appoint the person that would hold the office of the Accountant General of the State, I did not put into consideration his religion – if he was a Christian or Muslim and I have not asked even till today. So, I take decisions based on competence.
Wherever we can ensure we balance out something, we will definitely do it. But when people go out there to peddle misinformation, if nobody sees them on earth, the God of heaven is definitely watching them and will deal with their cases accordingly.
"So, let us be deliberate in dealing with that issue and, as government, we will always listen to you. If there are challenges, we are not proud to the extent that we won't be able to acknowledge our mistakes. We will. We will not only acknowledge our errors but make amendments to suit what the people want."
Also speaking during the visit, the Muslim leaders extolled the giant strides of the Makinde-led administration in the state and urged him to continue in its quest to take the state to the greater heights. The Chief Imam prayed for the governor and peaceful coexistence in the state.
Former governor Rashidi Ladoja, prayed that God will continue to strengthen the Governor and enable him to surmount the challenges the state is currently facing.
The former governor bemoaned the current security challenges that have bedeviled the whole nation, adding that Governor Makinde has been doing his best to secure the people of the state, despite not having full control of the Police Force and other security agencies.
Ladoja said: "I was happy when told the governor would be visiting me this afternoon. As we started and completed the Ramadan fast. I pray that God will give us the enablement to do more on earth. I also pray that God will make us surmount our different challenges.
"Some journalists have sought for my opinion on the recent meeting which the Southern Governors held, but my opinion is, they have not really said something new.
"They have said again what we have been saying before now.
"Truth is, we all know our limitations on security and all other aspects. Alaafin, recently, made us understand that there are limitations to the power of the governor of a state as far as security architecture is concerned because he is not in control of the Police, DSS and Military. The governor can just do his best and leave the rest.
"I believe there is nothing God's power cannot surmount and we must always cry to him whenever we need His help.
"So, I urge us to manage whatever that is being given to us and exploit wherever we have a relative advantage to the best of our ability to create more jobs.
"May God also give our governor the ability and understanding to pilot the affairs of this state in a way that will be beneficial to us all."
Top government officials on the entourage of the governor for the visits include the Head of Service, Alhaja Ololade Agboola, Deputy Chief of Staff, Hon. Abdul Majeed Mogbonjubola, Commissioner for Information, Culture and Tourism, Dr. Wasiu Olatunbosun, Commissioner for Land, Housing and Urban Development, Bar. Abdul Rahman, Abdul Raheem, Chairman Governor's Advisory Council, Senator Hosea Agboola, Permanent Secretary, Ministry of Lands, Tpl Ademola Ajibola, Commissioner at the Local Government Service Commission, Hon. Oyesina Oyedeji, Chairman, Pacesetter Transport Company, Hon. Dare Adeleke, Senior Special Assistant to governor on SDG, Hon. Kunle Yusuff, Special Assistant on Islamic Affairs, Alhaji Abdul Rasheed Abdul Azeez among others