Calling For A Yoruba Nation Is Laughable, Extremist – Ebenezer Babatope • Insists Buhari Must Be Fair To All Tribes At All Times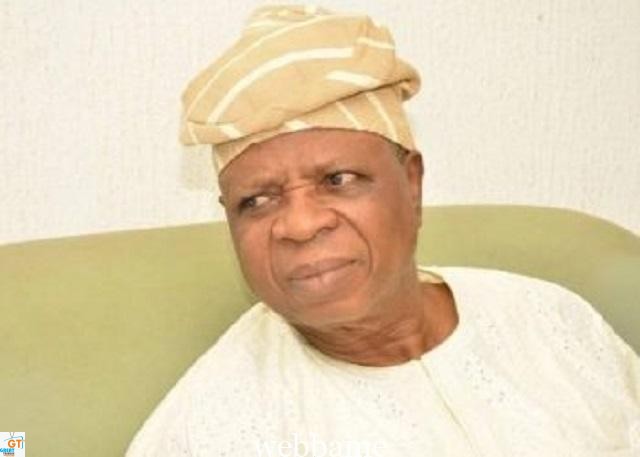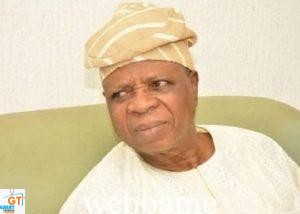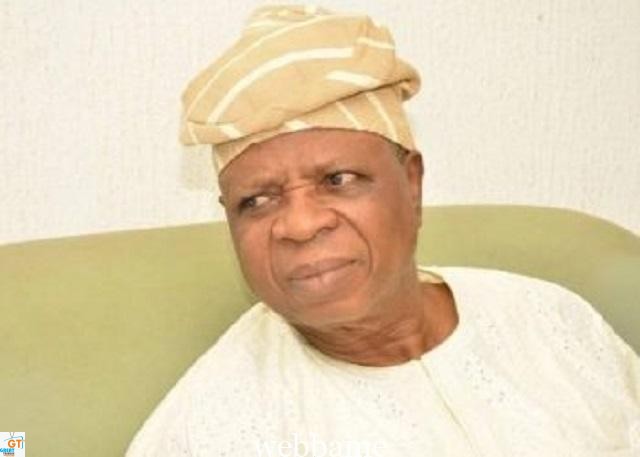 Calling For A Yoruba Nation Is Laughable, Extremist – Ebenezer Babatope
• Insists Buhari Must Be Fair To All Tribes At All Times
Former Minister of Transportation and a chieftain of the Peoples Democratic Party (PDP), Chief Ebenezer Babatope has described the agitation for the emergence of an independent Yoruba nation as laughable and extremist.
While dissociating himself from the ongoing struggle, the lawyer cum journalist said "I am not part of those calling for the emergence of an independent Yoruba nation, it is an extreme measure to call for that, it is an extreme measure which will not stand. We have passed that stage in Nigeria and anybody that thinks he can carry power on his head will destroy himself".
He continued "what we should be fighting for is for a Nigeria that guarantees fairness and freedom of expression, where all tribes will have equal rights and opportunities."
The PDP strongman equally stated that restructuring is the act of redefining true federalism in the country that can give equal rights, freedom to all tribes in the country while charging President Muhammadu Buhari to be fair to all tribes in the country and be above partisan politics in the country.
Chief Babatope revealed all these while featuring on a weekly radio show, Ayekooto on Radio' anchored by Olayinka Agboola and broadcast live on Lagelu 96.7 FM, Felele, Ibadan, the capital city of Oyo State on Tuesday evening.
Speaking on the current state of the nation, he said "nobody is happy with the situation of things in the country because things have gone really bad, elections have been so badly organized and there is apparent problem with our security and nobody is safe in the country".
Babatope, who was interviewed live via the telephone equally charged Nigeria's present crop of politicians to live above board and be accountable to those who voted them into power while warning election riggers in the nation to desist from the ignoble act as they will be reap the bad fruits of their actions.
"Nigeria politicians should ensure that they meet the aspirations of those who voted them into power. They should respect the wishes of Nigerians. Election riggers never end well. There are so many examples to confirm this."
Ebino Topsy, as he used to be called by friend, however, charged President Muhammadu Buhari to ensure there is justice, equity in the governance of the country adding that he should not be unfair to any part of the geographical zones of the country.
He said, "Interestingly I and President Buhari are of the same age, generation. He is one month and some days older than myself. I will tell him to be fair to all tribes at all times.
Speaking on the lessons to be learnt from the June 12, 1993 presidential election annulment, he said "the importance of June 12 is that democracy is the best form of government that can give permanent peace to Nigeria and Nigerians. Tampering with democracy is tantamount to tampering with the principles behind June 12 struggle in Nigeria".