Yoruba People Are The Most Potent Enemies Of Sunday Igboho – Sokoti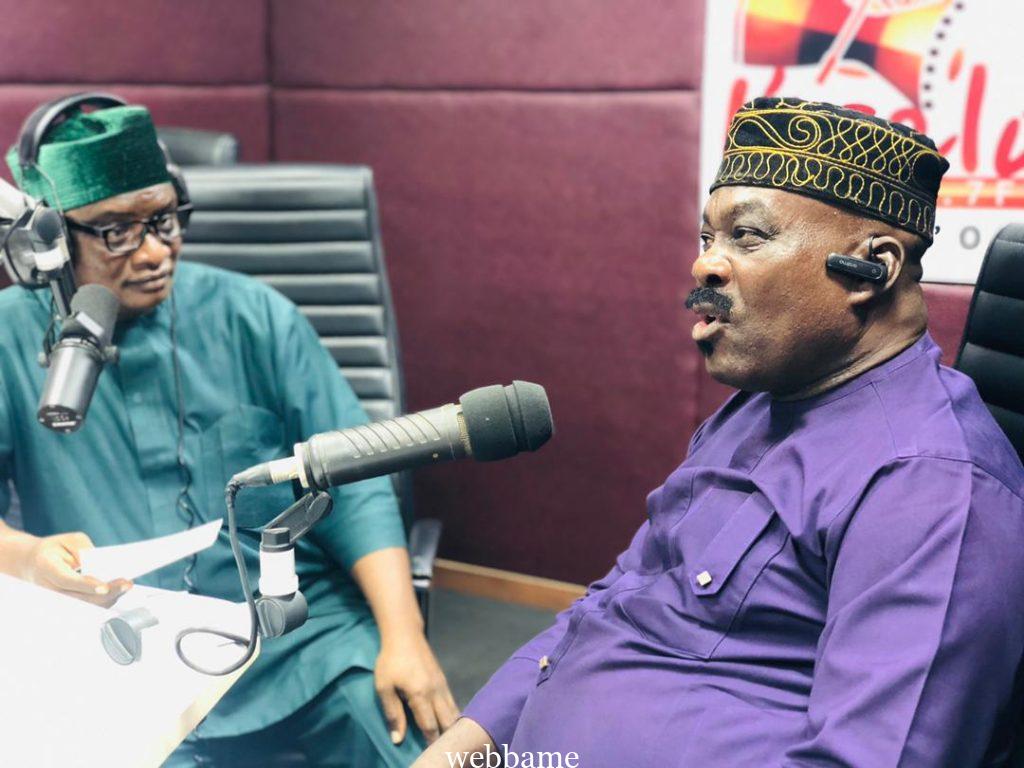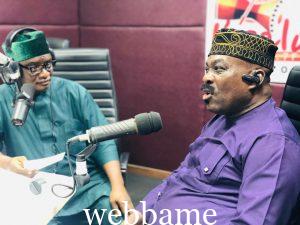 Yoruba People Are The Most Potent Enemies Of Sunday Igboho – Sokoti
Popular Nollywood actor and culture promoter, Adewale Abdulrasak Sokoti has said that the most potent enemies that Yoruba freedom fighter, Chief Sunday Adeyemo Igboho has to contend with are people from his own tribe.
The actor was also specific that those who are working against the struggle for the emergence of Yoruba nation are Yoruba people especially those in the diaspora.
Sokoti gave these submissions while featuring on a weekly radio show, Ayekooto on Radio' anchored by Olayinka Agboola and broadcast live on Lagelu 96.7 FM, Felele Ibadan, the capital city of Oyo State on Tuesday evening.
According to the Culture enthusiast "Those Yoruba people in the diaspora are putting spanners in the works of Sunday Igboho, who, as far as I am concerned, has woken Yoruba people from their deep slumber. However, our people have been betraying him. Those close to him, those that have dined and wined with him are the ones revealing his secrets.
"Like I said, those in the diaspora will still abuse me for these submissions I am making here. It does not matter. I am used to it. These people are the ones abusing our elders and monarchs accusing them of doing all sort of things. And these kings and elders are the ones that can lead us to the land of promise. By abusing them and lying against them, will they want to join us in the struggle for freedom?
"You see, it seems as if the curse placed on the Yoruba people by late Aole is still affecting us but then, there was a time my father, the Alaafin of Oyo, Iku Baba Yeye told me that he already made sacrifices to neutralize the curse. But it looks as if it is still with us.
"This is why things are not working for us. Yoruba people seem not to be capable of speaking with one voice. When they want anything, at the point of success, it would be the same Yoruba people that will scuttle the plan and they will be back to point zero."
While speaking further about the agitation for Yoruba Nation, Sokoti said "there is nothing wrong if we demand for Yoruba nation. I lived in Kaduna for a very long time. So, I know what I am talking about. So, we need to come together to speak with a voice. We need to beg our monarchs and elders so that they will agree to lead."
When asked to advise younger generation of artistes, he said "they should learn to persevere. They also must know that it is important for them to pay their dues. That is why you will see them shining briefly before frizzling out. They are always impatient to be at the top. They should learn to crawl, walk before aspiring to sprint."
Sokoti, who became an actor shortly after leaving primary school was further encouraged by his late Uncle, Pa Supo Kosemani. He has produced over 25 home movies.