FAKE PASSPORT : NOT TRUE.HERE'S WHY WE WERE ARRESTED IN BENIN -IGBOHO'S WIFE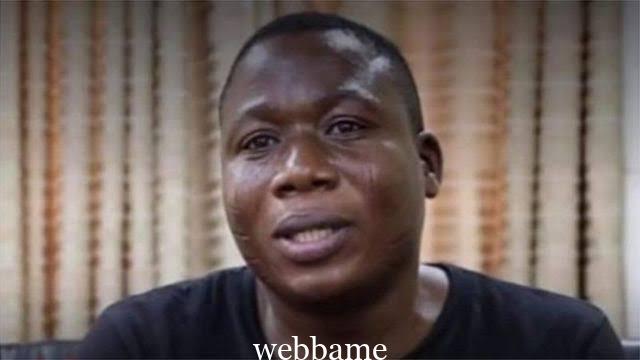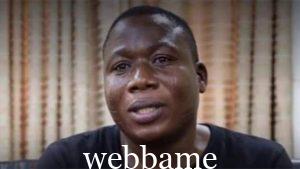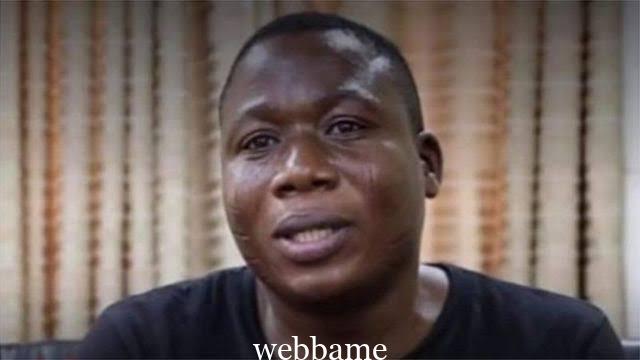 FAKE PASSPORT : NOT TRUE.HERE'S WHY WE WERE ARRESTED IN BENIN -IGBOHO'S WIFE
The Yoruba Nation agitation leader, Sunday Adeyemo, aka Sunday Igboho, was not caught with fake passport in Benin. Freelancenews reports
Recall that a report is being circulated in the media that Igboho had been remanded at Brigade Criminelle in Cotonou, Benin Republic over doctored passport.
According to Freelanews' contact who spoke with the wife, Ropo, Sunday Igboho was neither in possession nor caught with fake passport.
"Kindly disregard the news, my husband was not arrested over fake passport," she said.
In a her narration, four people were traveling out of the country; two of his associates to Dubai while Igboho and wife were returning to Germany when they were stopped over their names which appeared on Interpol watchlist.
"The other two going to Dubai are already there now. As for us, our passports were stamped by Benin immigration and while we were about boarding, the immigration officer that attended to us received a call and asked me to come back as he needed to check my passport again.
"Igboho, who was not called and already ahead then made a detour to the toilet while the immigration perused my passport again.
"After some few minutes, I was asked to proceed which I did but I was once again asked to stop as there was another need to check the passport.
"All this while, I was in communication with Igboho over the phone and appealed to him not to leave the toilet since he was not called. But Igboho insisted that he couldn't stay behind while I was being interrogated.
"It was when he made an appearance that the Beninese security operatives swooped in on us and informed us that our names were on their watchlist and that they had the instruction that we should not be allowed to travel through their borders," she narrated.
When Freelanews asked how the media got the information about the fake passport, the wife, who was released and her passport returned by an order of the court, equally wondered.
"I don't know where Nigerian blogs got the information of the doctored passport from as that was not the case at all. Infact, the Nigerian government as we speak don't even have access to Igboho as against the several claims in media.
"At the Cardinal Bernardin International Airport, Cotonou that fateful day, the security operatives invited us to their station and then the rest is history," she revealed.
While the story of being chained like a dog was also debunked by her, Freelanews can reliably report that Igboho and his wife have been in custody since their arrest as they attempted to board a flight to Germany.
"There are so many negative and false reports being planted in the media by agents of Nigerian government. Igboho was not chained like a dog nor weeping like a baby. Besides, we know of all the attempts by the Nigerian government to get the Benin Republic to hand my husband over to them and by God grace, all would fail.
"A police commissioner in Nigeria even tried to create fear in the judges by claiming that Igboho has a lot of charms and if released may kill those judges. This is not true," Ropo said
A source told Freelanews also spoke to about an audio clip of Olayomi Koiki, Igboho's media aide, mocking his boss was confirmed.
"It is funny how we Yoruba always try to disparage our own. Yes it was true that the audio clip was that of Koiki but he was not mocking Igboho.
"Kindly tell those sharing the clip of this so called mockery to share the whole conversation because the incident happened in a WhatsApp group, you will suddenly realise why Koiki sounded that way and it was not mockery," our source countered.