EARTH TREMOR IN SAKI : OMIRINDE CALLS FOR CALM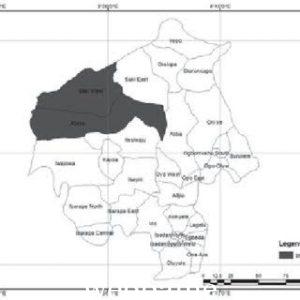 EARTH TREMOR IN SAKI : OMIRINDE CALLS FOR CALM
Palpable fear has envoloped Saki residents as the town was thrown into panic following repeated loud bang being experienced in some parts of the town in what was described as Earth Tremor.
Engr Omiride Sarafadeen, chairman Saki West local Government has urged resident to remain calm saying efforts are ongoing to ascertain immediate cause and profer a lasting solutions to the menace .
A source while speaking to GREATRIBUNETVNEWS on phone from Saki said the loud bang actually started on Sunday night around 11 o clock. The source added that since then the loud bang has not abated as it was experienced again on Monday afternoon.
Omirinde while reacting to the development hinted that Geologist from Ibadan and Abuja had visited the area and have assured there's no cause for alarm.
He added that the state Governor Engineer Seyi Makinde has been briefed on the development.
It was gathered that residents of Medina area, veterinary area, Ogbooro road and other areas today experienced vibration and sound which is being linked with earth tremor hence, living under palpable fear of an unexplainable sound within the areas.
His word: "I want to urge my people in Saki West local government to remain calm and cooperate with the government in our move to find lasting solution to the earth vibration.
"I must let my people know that efforts are ongoing in finding solutions to the problem. Recently, we received some Geologists from Abuja and Ibadan who visited the affected areas to check. Also, I have written letters to the state government under the leadership of Governor Seyi Makinde and numerous contact have been made.
"I just want to urge our people to remain calm and keep cooperating with the government