TIMIPRE SYLVA FLAY'S NIGERIA's 0.2% GDP INVESTMENT IN RESEARCH AND DEVELOPMENT.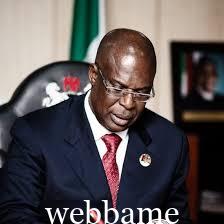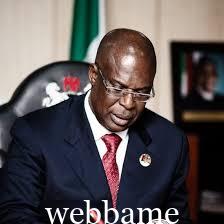 TIMIPRE SYLVA FLAY'S NIGERIA's 0.2% GDP INVESTMENT IN RESEARCH AND DEVELOPMENT.
……. reconstitutes NCRDC
Timipre sylva
Nigeria's Minister of State for Petroleum Resources has disclosed that Nigeria invests abysmal 0.2% of its Gross Domestic Product (GDP) on Research and Development (R&D).
The Minister made the remark on Thursday at the Sexond Reseach and Development Fair, organised by the Nigerian Content Development and Monitoring Board (NCDMB) in Yenagoa, Bayelsa state where 10-year local content R&D Roadmap was launched.
The Minister also reconstituted a seven-man Nigerian Content Research and Development Council.
"To put certain realities into context, there is a need to do a comparative analysis. Currently, developed nations such as the USA, China, Japan, Germany, and South Korea spend between 2.5 to 4% of their annual Gross Domestic Production (GDP) on R&D, while developing nations like India, Malaysia, Brazil spend between 0.7% to 1.2%. Nigeria lags well behind by spending only about 0.2% of its GDP on Research & Development," Sylva said in a keynote address obtained by GREATRIBUNETVNEWS
The underfunding of R&D, Sylva said, "reflects on Nigeria's overdependence on foreign goods and services. This is unsustainable if we are serious about building a national technological capability that will drive economic growth. It is my firm believe that this trend can be mitigated through a collaborative approach to research and innovation.
"It is important, however, to clear up a certain misconception: The funding of research is not the sole responsibility of National Governments, rather, big spenders on research and development globally come from the private sector.
"In 2019 private sector practitioners in the ICT hardware & electronic equipment sector, pharmaceutical & biotechnology sector, automobiles and components sector cumulatively spent US$528bn on R&D representing 22% of the US$2.3 trillion global R&D spend. In India, the private sector contributed 38.1% of the country's R&D spend.
"The essence of this data analytics is to reinforce the importance of our local service companies to embrace investment in R&D as a key component of their business model; and it is my expectation that this R&D fair will provide the needed stimulus.
"Still on funding and in line with our commitment to provide leadership, I am pleased to officially announce the creation of the "Nigerian Content Research and Development Fund" with an initial seed capital of $50 million."
Continuing, the minister said that the fund "is designed for application in the following areas as earlier elaborated by the ES NCDMB: The establishment of Research Centers of Excellence
Funding support for Research Commercialization Funding support for Basic and Applied Research Endowment of professorial chair.
"The fund though clearly insufficient, signifies the premium the present administration places on growing Our Nation's research and development capabilities.
"I encourage the private sector to replicate the global practice by complementing the Nigerian Content Research & Development Fund and actively support the Government's drive in upscaling our national research architecture.".
"At this juncture I am delighted to formally launch the NCDMB 10-year R&D Roadmap. The Roadmap is anchored on 8 success pillars – funding, infrastructure, capability, commercial framework, collaboration, governance, legal framework and enforcement.
According to the Keynote address obtained by GREATRIBUNETVNEWS, the eight success pillars collectively implemented will, no doubt, position our industry on the path of sustainable assimilation of products of Research in oil and gas operations.
"Beyond financial intervention, the industry must challenge the local academia with its research problems, to ensure the development of homegrown technology and the retention of oil and gas spend in the economy.
"I trust that this challenge will be taken seriously by the NNPC and its Joint Venture Partners especially now that we are preparing to unveil a reformed oil and gas industry that is driven by efficiency, innovation and independence as encapsulated in the Petroleum Industry Act of 2021 signed into law by Mr. President on 16th of August 2021.
"The Petroleum Industry Act has introduced a governance framework for the industry with clear delineation of roles between regulation and profit-centric business units.
"The Act contains fiscal incentives to attract investment in gas development and local refining; it also provides exceptional care for host communities and future energy security through dedicated funding of frontier basins, renewable energy development and local content."
The evolving reality, according to Supva, "is a pointer for stakeholders to begin to look inward and gravitate towards research and development endeavors capable of granting them technological and strategic competitive advantage.
Distinguished delegates, let me reiterate that a Research and Innovation ecosystem thrives better with strong collaboration between Government-Industry and the Academia.
"Accordingly, I am pleased to inform you of my approval of the reconstitution of the Nigerian Content Research and Development Council (NCRDC).
The committee according to the list obtained by GREATRIBUNETVNEWS made up of Dr. John Erinne (representing PETAN), Mr. Ijuwe Albert (representing OPTS), and Mr. Rosario Osobase (representing PCTS).
Others include Dr. Noel Biodun Saliu (Representing NUC), Alhaji Aliyu Adamu (representing NBTI), and Dr. Tandama, Adamu Abu (Representing NOTAP).
"The Council will be headed by the ES NCDMB while NCDMB will provide the Secretariat support. I am pleased to use this forum to formally inaugurate the Council for a tenure of 2 years. I expect that the Council consisting of seasoned subject matter experts from industry, Government and academia will consolidate on the gains made so far, to proffer sound policies that will shape the direction of NCDMB's research interventions," Sylva said.
He added; "Indeed, this conference is loaded as I will shortly be commissioning the NCDMB Technology Incubation and Innovation Center. A Center that will provide the platform for idea generation, incubation and acceleration of innovative ideas to the marketplace. The Minister added