KENY OBATERU : AS NNPC's SPOKESMAN BOWS OUT IN STYLE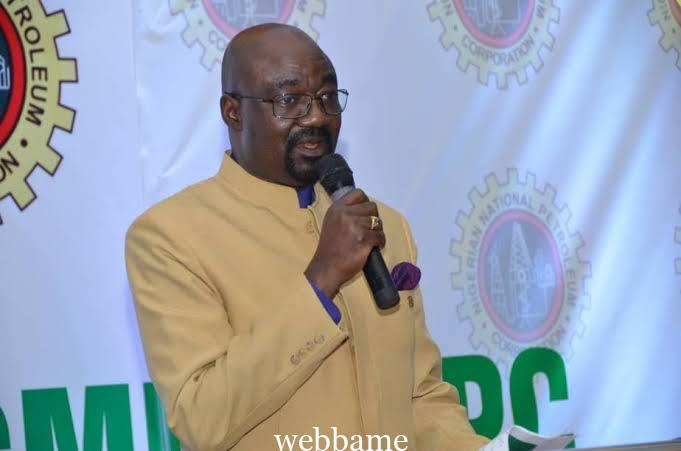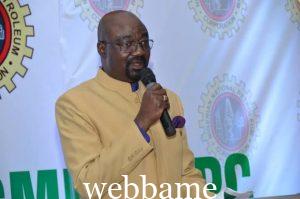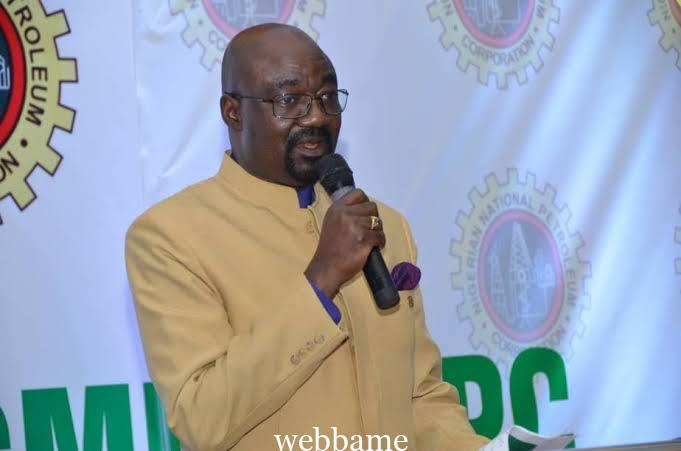 KENY OBATERU : AS NNPC's SPOKESMAN BOWS OUT IN STYLE
By Charles Affiong,
The Nigerian Oil & Gas Industry has been in the news, lately. This time around, the industry was hugging global and local limelight for the right, nay positive reasons. It all began at the Aso Rock Villa where President Muhammadu Buhari (in his capacity as Minister of Petroleum Resources) announced a whopping N287billion profit after tax by the Nigerian National Petroleum Corporation, NNPC. He also, in a historic feat, gave his assent to a 20-year-old Petroleum Industry Bill, PIB, signifying a major Act that will change the fortunes of the nation's oil and gas industry for the better.
There were also some positive news from the hallowed chambers of the Federal Executive Council, FEC, where the Federal Government okayed the sum of $1.5bn for the rehabilitation of the Warri and Kaduna refineries. There was also the news from the magnificent towers of the Nigerian National Petroleum Corporation, NNPC, where a major reshuffle in the Top Management of the Corporation was announced. Thus, for the oil and gas industry, the last few days were unprecedented, as they have recorded some very remarkable developments.
Lying quietly in between such exciting and high-profile happenings was the story that NNPC's quintessential image maker, Kehinde Obateru, will be taking a deserved bow from the public service, and by extension, from the public limelight. This is after about thirty years of meritorious service to his fatherland through the NNPC. Rising from a Protocol Officer to a Minister of Petroleum in the early 90s to hold several Public Affairs position in NNPC, Kennie, as he is fondly known by friends and colleagues, will be proudly going home having attained the statutory 60 years retirement age, which came while he was holding an enviable position of being the Official Spokesperson of Africa's largest Corporation.
Without mincing words, Kennie's retirement from public service was extra special. And this is for many reasons. One, here is a man who had for three decades of his illustrious life, given his all towards promoting the NNPC brand. In Kennie, you are talking of a PR man that has bestrode the business of corporate image making like the proverbial colossus. You are talking of a man who has upscaled the art of reputation management in Nigeria's oil and gas industry to global standards. You are referring to someone who came to the PR profession not by mere happenstance, but by dint of hardwork, commitment and adequate preparation.
Simply put, in Kennie, you are referring to a man who lives PR, eats PR, drinks PR and even sleeps PR, as you will come to know soon. Looking at his exploits in his early days as a News Reporter/Sub Editor for a national newspaper and as a Sales Executive for an independent petroleum marketing outfit, you will agree that the man was cut out for the image-making profession. From his humble beginnings, it was obvious that Dr. Kennie's early journalism background had some impact on getting him to fall in love with Public Relations.
As a Reporter, the young Kennie has interviewed hundreds of VIPs and company spokespersons, a golden opportunity that has sharpened the requisite job competencies needed for survival in the critical business of PR, especially media relations and stakeholder management. At the same time, the oil marketing job has availed him the opportunity of learning how to sell even the toughest of ideas, brands and businesses. Therefore, when in 1992, an opportunity to work at the NNPC Public Affairs Department came calling, Kennie jumped at the opportunity.
From there onwards, you could see that Kennie was made for the top. Gradually, he rose and rose through the ranks, serving in several PR leadership roles across NNPC's business value-chain. These include Manager, Media Relations in the Corporate Headquarters (2007 –2008); Manager, Public Affairs, Port Harcourt Refinery (2008 – 2010); Manager, Public Affairs, NAPIMS-NNPC (2010 – 2015) and General Manager NNPC London Office (2015-2020).
Therefore, when in March 2020, the NNPC announced Dr. Kennie as its Official Spokesperson, friends, colleagues and associates considered it a right choice, akin to a round peg in a round hole. And so, since March last year to his very last day in the office, the Kwara-born PR guru spent the last 18 months helping to enhance the positive visibility of the NNPC brand, which, under the exceptional stewardship of the GMD, Mele Kyari, was already witnessing rave reviews for its entrenchment of Transparency, Accountability & Performance Excellence, TAPE, vision.
Kennie had also prepared academically before providence smiled at him to pick up the coveted role of NNPC image-maker. He is an alumnus of the Nigerian Institute of Journalism, Ogba, Lagos, University of Ilorin and University of Stirling, Scotland, United Kingdom. He also holds a certificate in news reporting, a Bachelor's degree in Performing Arts and an M.Sc in Public Relations. In 2012, he was awarded a doctorate in Management [Honoris Causa], by the Commonwealth University, Belize. Kennie is a member of the international Public Relations Association, IPRA, a senior member of the Africa Public Relations Association, APRA, a Fellow of the Nigerian Institute of Public Relations, NIPR, and a Member of the Nigerian Institute of Management, NIM.
His appointment in March 2020 as the Group General Manager, Group Public Affairs of the NNPC did not therefore come as a surprise. In fact, if there was one outstanding thing the appointment did, it was simply to underlie the confidence which the management of the Corporation has reposed in him to deliver on his new task of boosting NNPC's corporate reputation. One of such major responsibilities was selling the TAPE mantra to NNPC's internal and external stakeholders, a task well-delivered by Kennie.
Kennie will be remembered for being a journalists' – nay stakeholders'- delight, any day. Although soft-spoken, he never shied away from responding and attending to the deluge of inquiries that flood the organisation on a daily basis. His tenure has witnessed one of the most peaceful and harmonious era in terms of relationship between the NNPC and its critical stakeholders. Gone were the days when the media, especially, will be engaged in a cat-and-mouse race, as a result of some inquiry to the Corporation.
Several stakeholders who have worked with him will attest to the fact that Kennie was an epitome of humility; a self-driven goal-getter, an amiable PR practitioner and an embodiment of competence and professionalism. Professionals within the industry always talk about the goodwill and improved positive mileage which the NNPC is currently enjoying via its successful entrenchment of the TAPE mantra. Majority of such professionals have confessed that such remarkable milestones were well-known to Nigerians, with Kennie as the chief PR man at the helm.
On Friday, the 24th day of September, 2021, Kennie will be taking a bow, as he will officially hand over the reins of NNPC's Group Public Affairs Division, GPAD, to his successor, Mr. Garba Deen Muhammad, another experienced and capable hand. To the glory of God, Kennie will be leaving the stage as an accomplished professional and a fulfilled public servant, who will look back at the NNPC with a smile that simply says: "I came, I saw, and I conquered."
In few months to come, NNPC, and the Nigerian Oil & Gas Industry will never be the same again. The NNPC will particularly be witnessing a major growth in its 44-year history. It has been predicated on delivering more value going forward. It will soon be incorporated and governed by the principles of Companies & Allied Matters Act, CAMA. It will declare profit and present dividends to millions of its shareholders (Nigerians). It will also be a fully integrated energy company purely driven by profitability and performance excellence. I reckon in those coming months, Kennie would proudly tell his grandkids that I was part of it all.
It was Edward Louis Barnays, the American Publicist and globally acclaimed pioneer and father of modern Public Relations who once said: "Look for a situation in which your work will give you as much happiness as your spare time." Going by Barnays' priceless words, it definitely looks like he was referring to the retiring NNPC image maker, as there will be so much joy, happiness and merry-making for Kennie in his spare time.
Happy 60th birthday, Kennie Obateru, NNPC's Mr. PR. Enjoy the best of your spare time.
Affiong, a Public Affairs commentator writes from Lagos