CONTROVERSY: ODUDUWA CAME AS A STRANGER TO ILE IFE– OLUGBO OF UGBOLAND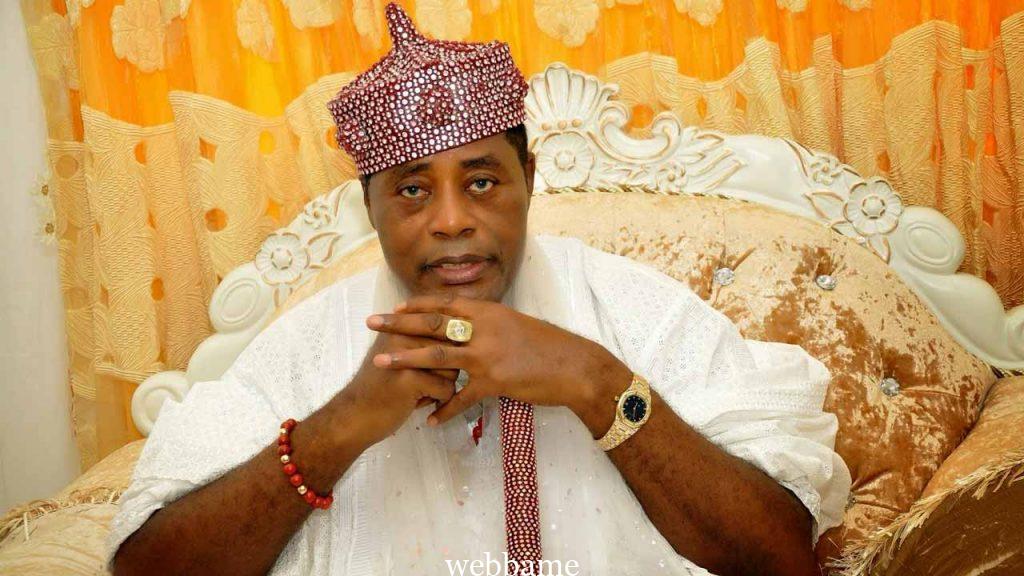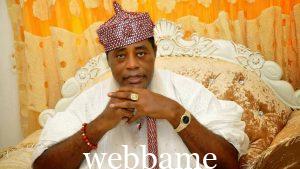 CONTROVERSY: ODUDUWA CAME AS A STRANGER TO ILE IFE– OLUGBO OF UGBOLAND
His Imperial Majesty, Oba(Dr) Frederick Akinruntan(Okoro Ajiga 1), The Olugbo of Ugboland, in Ondo State has said that the ancient city of Ile Ife in Osun State is owned by his forefathers.
The Paramount Ruler of Ugbo Kingdom disclosed this while speaking with some members of Southwest Group of Online Publishers(SWEGOP) in his palace.
Oba Akinruntan reiterated that his ancestors were the original settlers and aboriginal owners of Ile Ife, before migrating to Southernmost parts of the coastal area of Ondo State, owing to the directives of IFA and OSANYIN, whom he he described as the God of wisdom and the seer of hidden things.
He maintained that his ancestors' departure from Ile Ife was premised on IFA and OSANYIN's affirmation that the ancient city is a barren land.
While speaking on chronologically historical background of Ugbo Kingdom, Akinruntan said," it is a notorious fact that Oduduwa came as a stranger to Ile Ife. Oduduwa met sixteen communities in Ile Ife out of which thirteen have been identified in present day Ile Ife, and the aborigines are still very much in these communities, being active and holding principal roles in the day to day affairs of Ile Ife today.
" It is equally clear that he met these communities who had their kings that wore beaded crowns already in confederacy under the Paramount Ruler(Osangangan Obamakin), the existing communities in ancient Ile Ife, originally called Ugbomokun which had an established monarchical system of kingship as well as culture, customs and traditions regarding all faces of life including marriage, agriculture, worship, justice, security, parenting, commerce and others, under the leadership of Osangangan Obamakin(the son of Oranfe)".
The monarch stressed that," Osangan Obamakin received Oduduwa into Ile Ife, and gave him residences as well as farmlands to cultivate. The elders in Ile Ife today still affirm that Oduduwa was a regular visitor to Ilero(Ile Apero), the palace of Osangangan Obamakin, which is still in existence today in Ile Ife, along Iremo road, and the aboriginal palace is unanimously adjudged by the elders of Ile Ife today as the Oldest Assembly In Yorubaland".
He maintained that, " Oduduwa was a likeable man, and was welcomed by Osangangan Obamakin but in time, dynastic wars began between Oduduwa and Obatala which eventually led to the defeat of Obatala in his Idita community, and sparked off series of events that have shaped history till this day".
The Olugbo of Ugboland reiterated that," The Ugbo-Ilaje are direct descendants of Osangangan Obamakin whose dynasty founded Ile Ife, and reigned as the aboriginal Paramount Ruler of ancient Ile Ife which was known at the time as Igbomokun(Ugbomokun). He too was the son Oranfe who is recorded to be half man and half spirit, and lived on the hills of Ora".
" The offsprings and siblings of Osangangan Obamakin included Obalufon, Ojoyin, Alawo, Obawinrin, Obariyun, Owajan, Woyeasiri, Obarena, Obalara, Lowagbafin, and Baba Sigidi to mention but a few, in present day Ile Ife, there are existing quarters of Osangangan Obamakin where his direct descendants who are my kith and kin reside".
Akinruntan said, "Oranfe, the father of Osangangan Obamakin, was mystified as a god and believed to have his palace built of fire both in heaven and his earthy abode on Ora hill in Ile Ife. That was why he was fondly referred to as Oranfe Onile Ori Oke. Oranfe was greatly revered and the entire spiritual paraphernalia that founded ancient Ugbomokun otherwise known as Ife Ooye or Ife Ooyelagbo was in the custody of Oranfe which included the dictates of the Oro Initiates as well as the powers of Ifa, the god of wisdom and divinity, after the ascension of Orunmila(the progenitor of IFA) from the earth.
The Monarch maintained that the historical facts of Ugbo Kingdom as expatiated above can be found in: A History of The Oldest Throne In Yorubaland, By His Imperial Majesty Oghonne, Oba(Dr.) F.E.O. Akinruntan CON, FICA, FNIM and ODU: A Journal of West African Studies, New Series NO 46 July, 2015, Obafemi Awolowo University, Ile Ife, Osun State, Nigeria.
In another vein, Akinruntan said, he had no link nor historical background with Igbo despite sharing border with each other, stressing that people have been mistakenly pronouncing his UGBO as IGBO.
He said that Igbo and its origin could be traced to East, while he, as the Paramount Ruler of Ugbo Kingdom(where people live) is from Southwest, geopolitical zone of Nigeria.
The Olugbo of Ugboland maintained that he has every fact regarding what he had said about Ile Ife and Ugbo Kingdoms and anybody with contrary opinion should come out with his/her facts.
The monarch however said that some historians have turned the authentic and veracious history of Yorubaland to upside down, stressing that it is high time the concerned authorities in history did something meaningful, factual and substantial for the sake of the current and subsequent generations.