AJIMOBI ACTUALLY PRODUCED OYO-2050 ROAD MAP BEFORE HE LEFT OFFICE – HON SEYI ADISA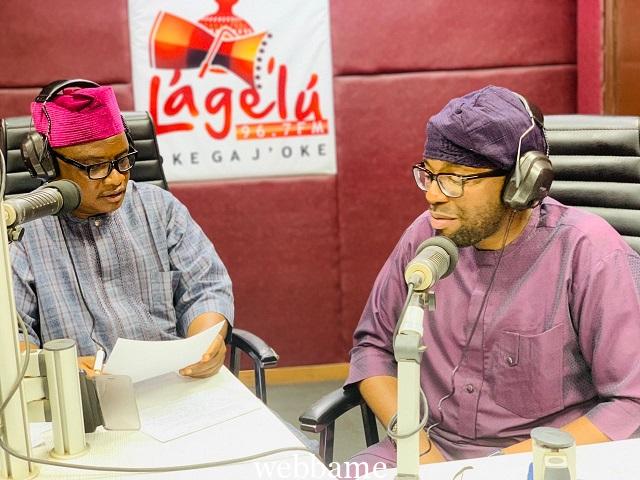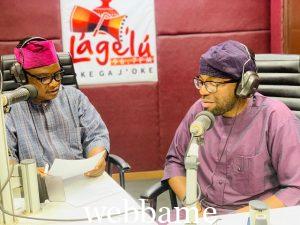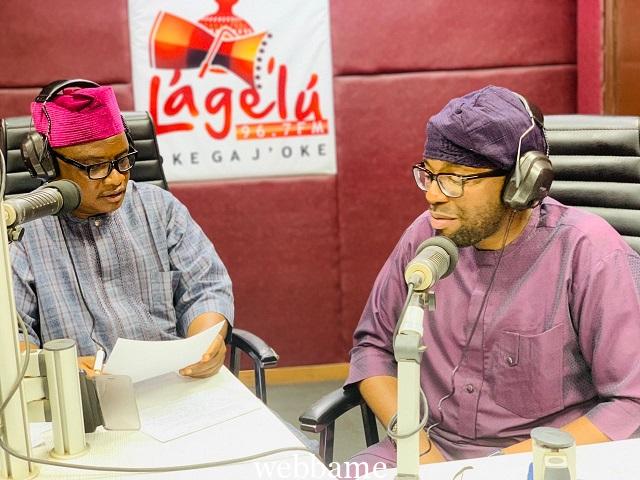 AJIMOBI ACTUALLY PRODUCED OYO-2050 ROAD MAP BEFORE HE LEFT OFFICE – HON SEYI ADISA
Honorable Seyi Adisa, a current member of the Oyo state House of Assembly representing Afijio State constituency has revealed how the former Governor of the state, Senator Abiola Ajimobi drew a developmental road map tagged 'Oyo 2050' to aid the infrastructural and economic development of the state before in left office in 2019.
Adisa, who was one of the closest aides of the deceased statesman further revealed that the late governor was a passionate bridge builder and courageous leader who had the interest of the state at heart.
"He was passionate to see Ibadan in particular among the league of developed cities of the world".
The Lawmaker continued "I can say it anywhere that I have never seen anyone who is more passionate about Oyo State than Ajimobi. I can remember what happened during one of our trips outside Nigeria. We were in Dubai on this day I am talking about. We were in a car from the airport and he looked at the sprawling beauty of the city. Unconsciously, he started talking to himself saying 'we want to rebuild Oyo state, but some distractors are opposing us, and we will not also permit them too".
Speaking on his sojourn in the world of Nigerian politics was lawyer-turned-politician said, "I had an urge that God was calling me into politics earlier in my life. While in college I choose politics and I discovered that most of the political bigwigs studied Law and because of the versatile nature of the profession, I decided to study Law and there is no regret studying it.
Continuing, I got a call to serve as Ajimobi's Principal Private Secretary and I worked with him for eight years- it was an opportunity for me to learn on the job. In 2018, I had a conversation with him that I wanted to contest as a legislator and he was surprised but also very pleased. He supported my ambition while encouraging me to adapt to any changing situation I find myself".
Speaking on his brand of politics, he enthused "My own style of politics is a type that deploys political will to encourage development".
Hon. Adisa further revealed that the greatest problem confronting the society is underdevelopment while revealing that politics is one of the platforms that can be used to solve the big problem of underdevelopment.
Speaking on his achievement as a lawmaker, he submitted that he has sponsored a bill tagged Oyo state enterprise and employment trust fund targeted at reducing the rate of employment in the state among many oversight and legislative functions.
He also revealed that he has facilitated a health mission that saw over 4000 people benefitting as well as facilitation of primary health care centre to Awe town, empowering of youths on ICT and skill acquisition program, donation of boreholes and transformers to communities, financial empowerment programme for traders and owners of micro small and medium enterprises (MSMEs) among others.
He, however, revealed that local government, judiciary and legislative autonomy is achievable and practicable especially with a determined political will while refuting that the ninth assembly of the state assembly is a rubber stamp house.
The former aide to Senator Ajimobi also stated that the current members of the house have engaged the executive arm of the government professionally and constructively on state matters to facilitate development of the state.
The Oyo lawmaker gave these submissions while featuring on a weekly radio show, 'Ayekooto on Radio' anchored by Olayinka Agboola and broadcast live on Lagelu 96.7FM, Felele Ibadan, the capital city of Oyo State's on Tuesday evening.
The youthful APC member further stated that the proposed concept of direct mode of primary election is not a bad idea as it will help to strengthen internal democracy within political parties, while urging for a modification to the direct mode if the need arises.
Speaking on the agitation for an independent Yoruba nation, "We are stronger together as a nation, I believe there is strength in numbers. We must address the problems leading to the agitations of the people".
He used the opportunity to urge competent and forward-looking Nigerians desirous of change to join politics in order to contribute to the building of a country that will make all to be proud and fulfilled.