MEENAT.K.DESIGN…creativity at its peak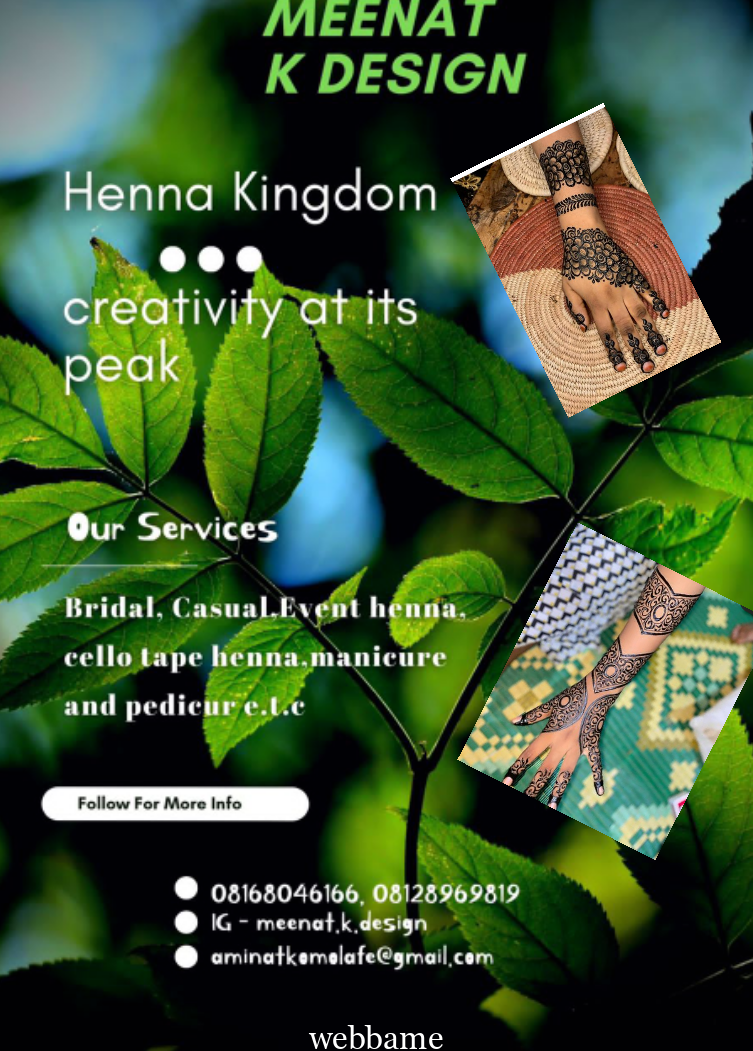 creativity @ its peak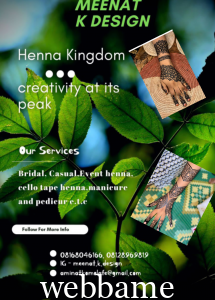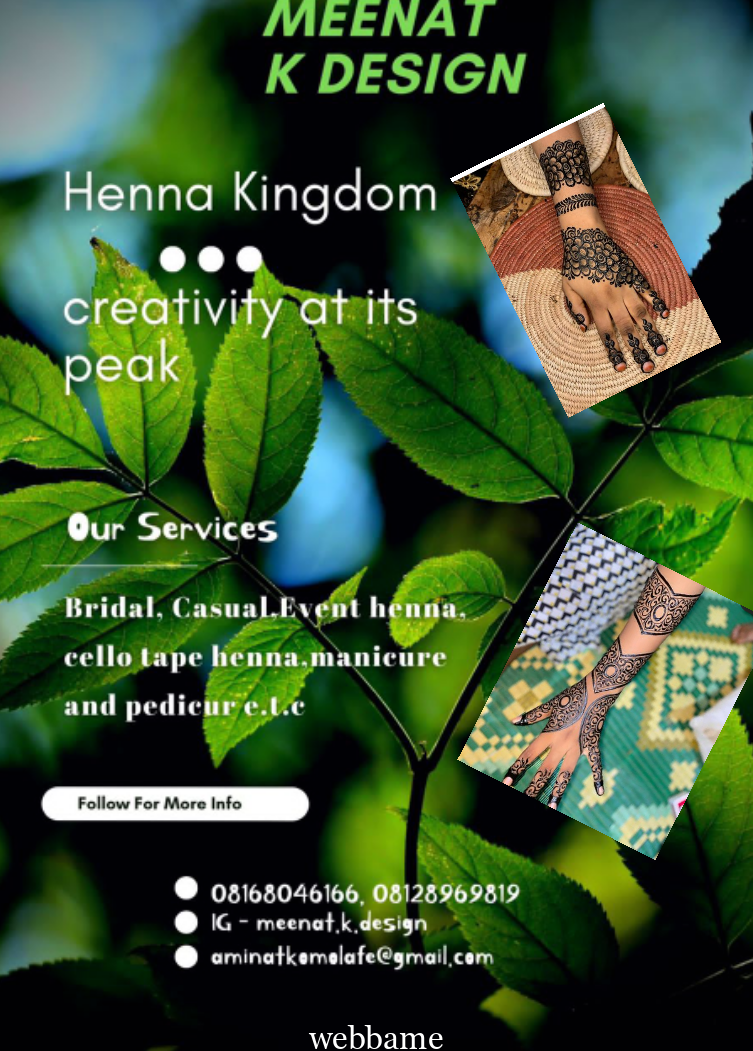 Are you in Ibadan and you have been thinking of where to have your dream henna design?
we are glad to let you know MEENAT.K.DESIGN is currently open @ibadan and will be having her grand opening on Feb 1st,please don't miss this opportunity as we will be having all types of design at an affordable prize hulla laaaaa.
Celotape henna,birthday henna ,Bridal henna handcials and legcials with thorough manicure and pedicure, you can't afford to miss this opportunity!!!!!….