BUHARI TO COMMISSION NDPHC SUB STATION IN NASARAWA STATE NEXT WEEK THURSDAY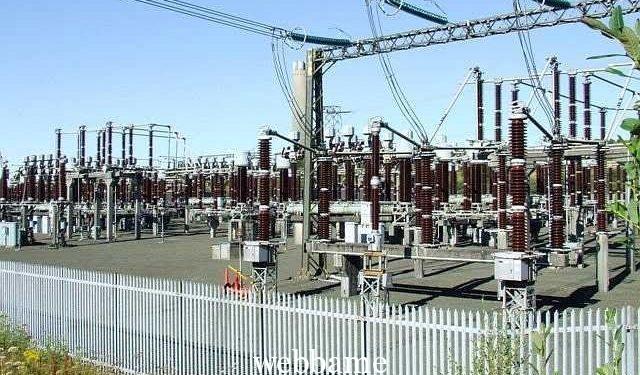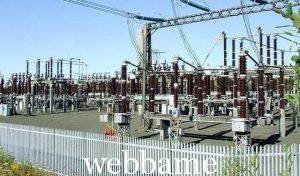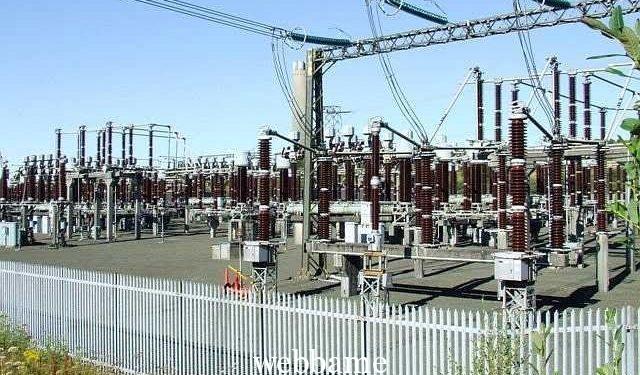 BUHARI TO COMMISSION NDPHC SUB STATION IN NASARAWA STATE NEXT WEEK THURSDAY
…Jubilations across Nasarawa over new Substation- Gov. Sule
The Nasarawa State Governor, Engr. Abdullahi Sule says there are jubilations across Nasarawa State over the recently energised Lafia 2X150 MVA & 2X60 /132/33/330 KV Transmission Substation which was earlier completed by Niger Delta Power Holding Company Limited (NDPHC).
President Muhamadu Buhari is scheduled to formally commission the Substation on Thursday next week.
Speaking during a pre-commissioning inspection to the Substation by the Executive Director, Networks, NDPHC Limited, Engr. IfeOluwa Oyedele and his team on Tuesday, Engr. Sule, who was represented by his deputy, Dr. Emmanuel Akabe said "we cannot thank you enough. Like you mentioned, the State and its environs also know the impact of this and for the people of Nasarawa State, wait until the Substation is commissioned. It is already praise galore for the government of President Muhammadu Buhari across the state.
"We know that electricity is life. And you need energy in any society for so many things particularly for economic growth and good living so, we are not taking this project for granted. Gone are the days when Lafia will be in darkness for more than one week at a stretch and when there is, it won't be brighter than a candlelight. An opportunity came for us to grab this and all efforts were put in place.
"We must thank President Muhammadu Buhari, the management and staff of NDPHC, and all those that were involved in the execution of this project for approving this for us and making sure that this was professionally executed.
"With this, the economy of Nasarawa State will definitely improve. Small, medium, and micro enterprises will all thrive because they need energy. Imagine how much it costs the small barber, the lady running a beauty salon having to use generator to run their business and now they have electricity from the government of President Muhammadu Buhari.
"And we don't take such things for granted and that is why the past and present governors kept pushing to ensure that this comes through.
Earlier, Oyedele had commended the Governor and his predecessor, Alhaji Tanko Al-Makura for their doggedness in the pursuit for the development of their State.
He said, although the National Integrated Power Projects (NIPP), Lafia Substation was funded by the Federation, it was important to emphasise the contributions of Engr. Sule and his predecessor.
"On the day that we came to take over this site, a Certificate of Occupancy had been issued. In three years, no worker- whether expatriate or local has been harassed- not to talk of being kidnapped or any such thing.
"And since the incumbent Governor took over, he has assumed the role of Project Manager. He has visited this site more than 33 times. He is purely showing good example. To see a Governor who is interested in the progress and development of his people, is commendable. I remember that he visited the Bureau of Public Procurement (BPP), the Nigeria Customs Service and the Federal Ministry of Finance to facilitate the early release of imported materials for the project when their clearance was being delayed. If all Nigerians are like this, this country would be a better place. The common frame of mind in Nigeria is to say, "this is not my job, it is not my business" and we all sit back in our comfort zones.
The Community also deserves praises. Even as we came in today, school children lined the road welcoming us. This is an encouragement. I thank the Nasarawa State Government, the Akurba community and the people of Nasarawa State generally for the level of cooperation that we received during the construction of this Substation, and we hope to receive this kind of cooperation from every other state.
It is one of the cardinal responsibilities of the Muhammadu Buhari administration to make sure that Nigeria works. We want to reduce unemployment to the barest minimum and make sure that we increase the productivity of our people. We cannot increase the productivity of our people if they don't have power supply. I am sure that in another one year, when National Bureau of Statistics release GDP figures, the contributions of Nasarawa State will be markedly different from what it was before the coming into operation of this Substation."
The Lafia Transmission Substation is equipped with State-of-the-Art Digital Control and Protection facilities with fully functional Human-Machine-Interface (HMI) that enhances real-time operational flexibility, monitoring & control of all the Substation electrical variables.  Emmanuel Ojor Head,Communication & Public Relations said in a statement
It has the capacity to deliver and meet 240MW of load demand and will enhance and guarantee an uninterrupted power supply to Nasarawa and its immediate surrounding states.
The project will also help to provide back feed to the FCT, whenever necessary since FCT is being served from Shiroro and Geregu Power Stations.