BOLA IGE WAS A MENTOR, HE NEVER BEHAVED LIKE A GODFATHER –WALE OKEDIRAN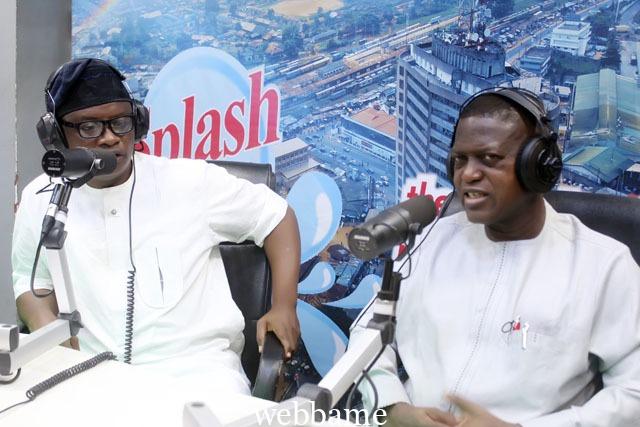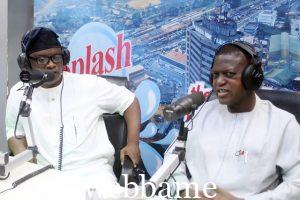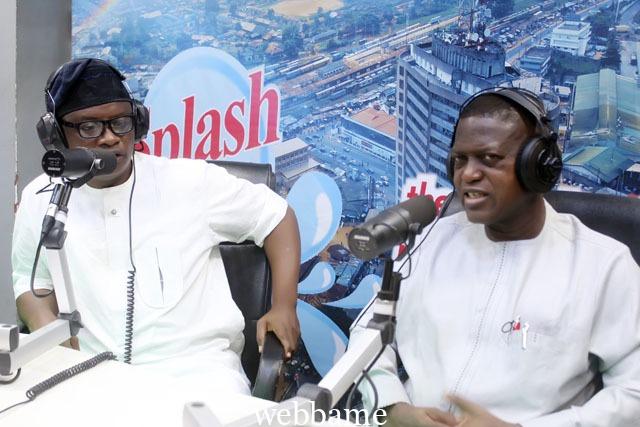 BOLA IGE WAS A MENTOR, HE NEVER BEHAVED LIKE A GODFATHER –WALE OKEDIRAN
A former member of the House of Representatives Dr. Wale Okediran has revealed that the late Attorney General of the Federation and former Governor of old Oyo State, Chief Bola Ige was a respected mentor whose style of political leadership is worth emulating.
According to him, "Bola Ige was a mentor and he never behaved or conducted or portrayed himself as a godfather. He was my mentor and he was well respected by me; he was the one that persuaded me and the likes of Professor Sola Adeyeye to join politics. He was a respected politician and once he has groomed you, he would not harass or torment his mentees to bring him proceeds or threaten them with 'second-term'. He was a leader of leaders".
Okediran who has written over 14 novels also told the story of how the former leader of the defunct Alliance for Democracy got him to become a politician.
"I met Chief Bola Ige at his home during one of the meetings of our Association of Nigerian Authors (ANA). He was one of us because he had books he wrote and published.
"One day, he interviewed me to know more about me and I told him that I am a medical practitioner. He was thrilled. He then declared there and then that he was appointing me as his personal physician. I accepted and along the line, I started to follow him to political meetings and campaigns.
"Their meetings used to amuse me and I used to laugh. He noticed and asked me what I felt about joining politics. He then encouraged me saying we professionals should not keep away from partisan politics. I will say it here that I have also been encouraging fellow professionals to join too."
The politician made these revelations while featuring on a weekly radio show, Parrot Xtra/Ayekooto on Radio' anchored by Olayinka Agboola and broadcast live on Splash 105.5FM, Felele Ibadan, the capital city of Oyo State's on Tuesday.
During the Radio Show, Okediran was also asked to mention a living Nigerian politician he has much respect for.
He did not think twice before mentioning the name of the governor of Borno State, Professor Babagana Zulum.
According to Okediran, "I respect Prof Zulum for his forthrightness. He has improved the educational, health and economic sectors of his state despite the prevailing security situation there.
Speaking on the attitude of Nigerians towards voter's registration in the country, he informed: "The Northerners have taken voter's education and registration very seriously as a business.
"You see, when it is time for voter's registration, northern politicians would divide a state into zones and put key loyalists in charge of mobilization. They will hire buses and invite everybody – okada riders, market men and women and others. They will drive them to the registration center, get them registered as voters. Afterwards, they will drive them back to their various homes and collect their voter's cards from them for safe-keeping.
"And when election comes, they will invite them again and drive them to different voting centers and hand them their voter's cards. So, when you see millions of votes coming from those northern states, donkeys and horses did not vote. It is the result of their sophistication when it comes to electoral processes.
"On the other hand, in the South, people are reluctant to get their voter's cards because of our peculiar nature. We are only comfortable criticizing the system and this is affecting us".
The medical practitioner urged the electorates in the southern part of the country to get their voter's cards ahead of the 2023 general election in order not to be disenfranchised.
When speaking about why members of the National Assembly should not really be subjected to criticisms concerning the roles they are actually supposed to play as lawmakers that include the checking of the excesses of the executive, Okediran submitted that the parliamentarians are always under pressure from the people of their constituencies.
His words "When they send representatives to Abuja, the message they pass across to them is that they should not go there to be speaking 'English'. They impress it on them that they want to be taken care of. Stomach infrastructure is more important to them.
"When you go home for any event and you are not able to provide for the needs of the people of your constituency; you are seen as an unserious fellow".
Okediran who presently lives in Accra, Ghana because of his present assignment as the Secretary General of Pan African Writers' Association (PAWA) further added that the political situation in Nigeria and Ghana are not quite different.
He revealed that the political scene in Ghana is equally not free of thuggery, ethnic politics, corruption, maladministration stating that Ghana is a little bit better in terms of security arrangement and constant electricity supply.
Speaking on why he is backing those calling for restructuring of the country, the sports enthusiast submitted "State police should be put in place because the federal police cannot do much. Secondly, revenue generated from each region should be used to develop the different regions just as Chief Obafemi Awolowo did during his days as the Premier of the then Western Region".
He further charged Nigerian politicians to be considerate and humane, while urging the electorates to be less demanding and not put undue pressure on their elected representatives so that they will stop relying on treasury looting to be able to satisfy the needs of the people of their constituencies.