IAM THE BEST OPTION FOR OGBOMOSO REPS SEAT – TOYIN ABELEJE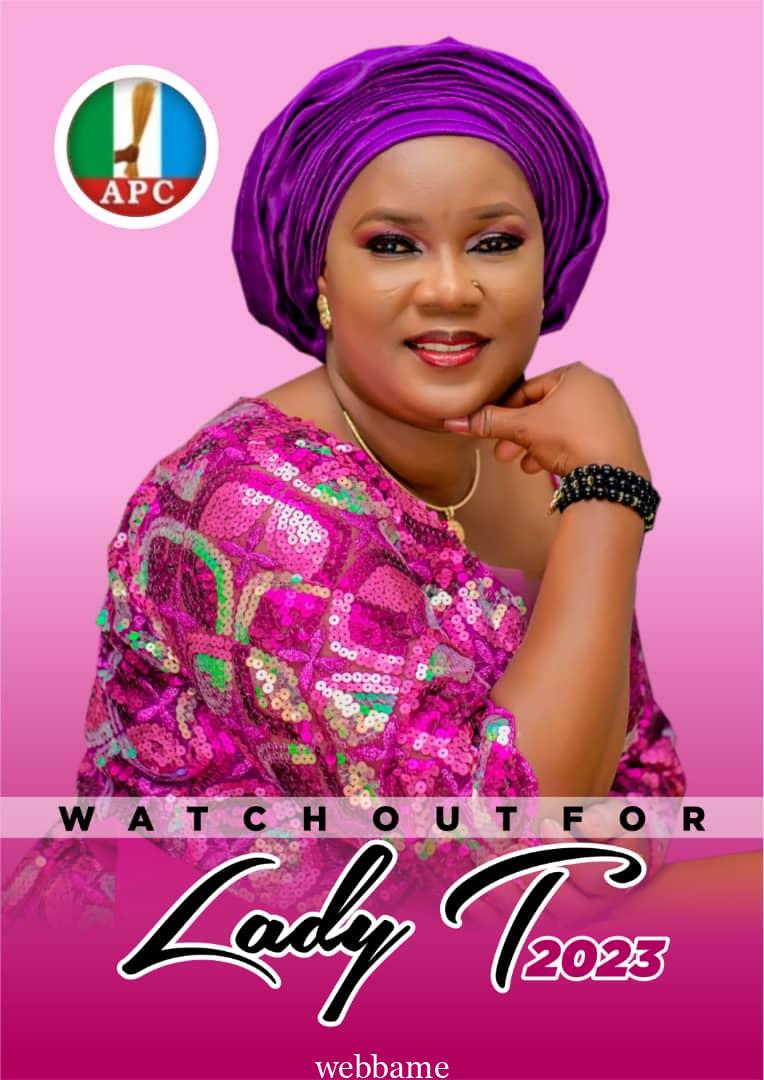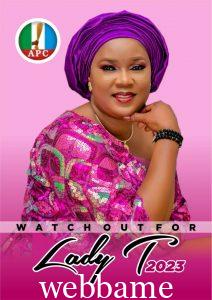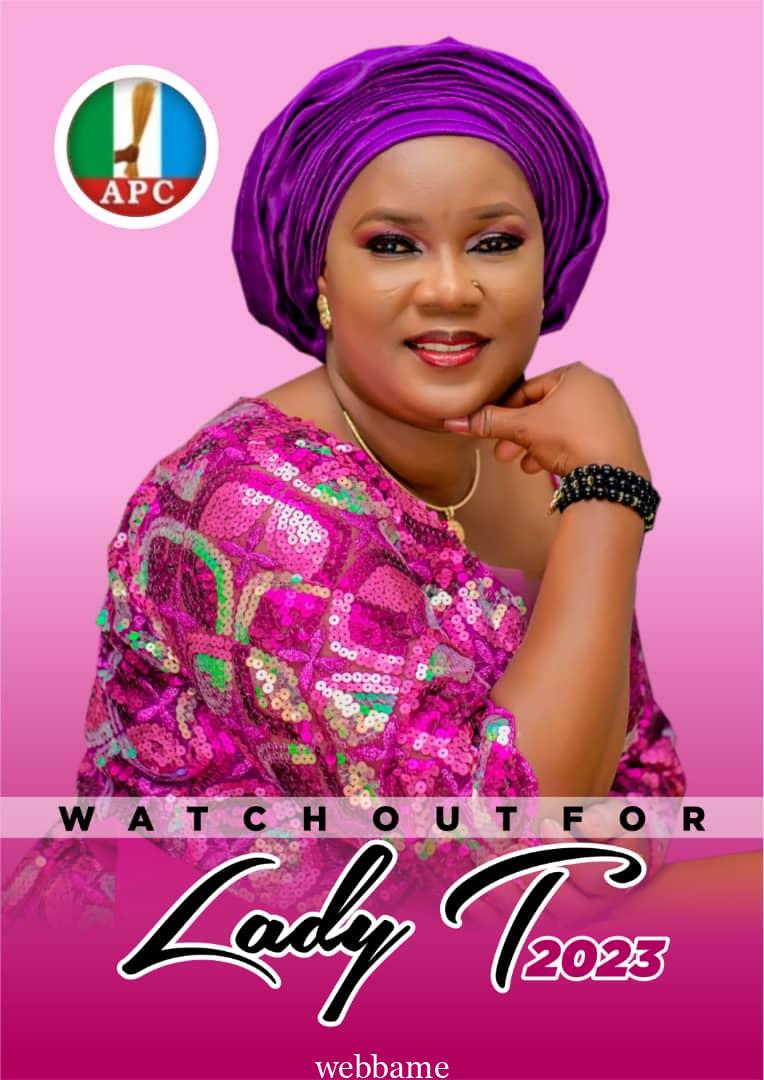 IAM THE BEST OPTION FOR OGBOMOSO REPS SEAT – TOYIN ABELEJE
Contrary to reports making rounds,a frontline aspirant,Toyin Abeleje,says she has no intention of stepping down her ambition and will not step down her ambition for any candidate and that as a matter of fact she is the best option for All Progressives Congress (APC) among the contestants for it's flagbearers in primary election for Ogbomoso North/South/Oriire Federal Constituency.
Toyin Abeleje, in a statement made available through her media aide,
Ogunniran Thomas Aderemi, noted that she was optimistic that the party will provide a level playing ground for all contestants because any attempt to impose a candidate on the party would be unjustifiable
she stated that she has no intention of stepping down her ambition for any aspirant and described a news report making rounds that she was absent at a meeting organised for intending House of Reps aspirants on the platform of APC in Ogbomoso Federal Constituency at the residence of a chieftain of the party, Senator Brimmo Yusuf as spurious and unfounded.
She said, "I have been inundated with calls from all corners of the state about the veracity of a news report presumably sponsored by some detractors who have become jittery of the rising popularity of my aspiration that I have agreed to the choice of a consensus candidate to represent the party in the forthcoming House of Representatives election.
"However, I remain in the race to win the ticket as a worthy contender having channelled a humongous amount of resources on consultation and mobilization of support in all the three local governments of the constituency. It would amount to a crass level of disservice to my supporters if I choose to step down at this crucial stage when the constituency is about to make history by having another female representative in the lower house of the National Assembly."
Abeleje Toyin who is the only female aspirant eyeing the House of Representatives seat in the constituency on the platform of the APC also stated that her decision to pick up the gauntlet in the forthcoming election was borne out of the need to attract laudable federal projects to the consistuency and the overall desire to provide transparent and accountable leadership: "I am happy to restate my commitment to serve the interest of the Ogbomoso populace and participate in the process of electing a flagbearer for the party in the constituency through direct primary.
"I believe the ticket should be open to all contestants who have decided to throw their hats into the ring. I'm optimistic that the party will provide a level playing ground for all contestants because any attempt to impose a candidate on the party would be unjustifiable."
Hon. Abeleje Toyin added that while she has not stopped meeting stakeholders and other aspirants of the party, she is "confident of victory and her ability to provide quality representation that would be felt by all and sundry in the constituency."