2022 Hajj: Makinde bids Oyo Intending Pilgrims farewell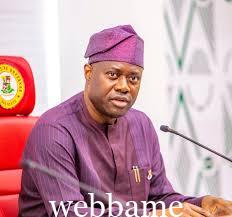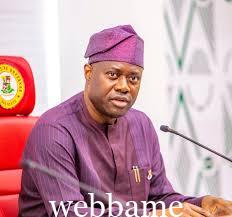 2022 Hajj: Makinde bids Oyo Intending Pilgrims farewell
The Oyo State Governor, Engineer Seyi Makinde on Wednesday morning bid farewell Muslim Faithfuls embarking on holy pilgrimage to Saudi Arabia from the state.
The Chairman State Pilgrims Welfare Board (Muslim's Wing), Professor Sayed H.A Malik hinted this in a chat with newsmen at the weekend.
Professor Malik also disclosed that the farewell ceremony for the intending pilgrims from the state will hold at the State Hajj Camp in Olodo Ibadan.
The first batch of the state contingent will depart Ibadan on Thursday 16th June 2022 for Lagos, where they will be airlifted to Saudi Arabia in the early hours of Friday 17th June 2022.
Professor Malik enjoined all the intending pilgrims from the state to make themselves available at the State Hajj Camp by Thursday morning.
About 779 Muslim Faithfuls are embarking on the Islamic Holy Pilgrimage from the state.