WHY FUEL SCARCITY MAY PERSIST -MAJOR MARKETERS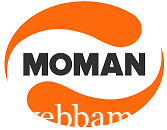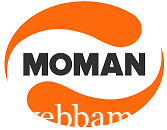 WHY FUEL SCARCITY MAY PERSIST -MAJOR MARKETERS
Major Oil Marketers Association of Nigeria,MOMAN,has attributed the current scarcity of petrol to supply inadequacy in the last few weeks and distribution challenges created by the unavailability and continuous surge in international prices of Automotive Gas Oil (diesel).
Chairman of MOMAN,Olumide Adeosun,who spoke at a press conference on Wednesday,emphathized with Nigerians over the recurrent scarcity of Premium Motor Spirit (petrol) in various parts of the country.
According to him, MOMAN members are working with the NNPC/PPMC, NARTO and other industry stakeholders to make the product (petrol) available at the pumps and eliminate
the queues as quickly as possible.
He added:"MOMAN, as an Association, fears that the current supply framework cannot guarantee steady and consistent supplies to the country given the current state of government finances and unpredictable international supply shortages"
He spoke on the way out of the recurring fuel crisis in Nigeria,and recommended a gradual price deregulation with targeted palliatives to the public to ease implementation.
He suggested that the current single supplier strategy be reviewed,while the Federal Ministry of Petroleum Resources, in collaboration with the Ministry of
Finance and other relevant MDAs, should set up a taskforce to immediately focus
on increasing diesel supply through accelerated initiatives to increase local
modular refining capacity.
He explained that the move will tackle the supply and distribution challenges.
He advised that Nigeria should consider phased rehabilitation of existing NNPC refineries to hasten supply of middle
distillates (AGO & ATK).
He added:"MOMAN recognizes and closely associates with the need to ease challenges with respect to high energy and transportation costs occasioned by extraneous circumstances.
"MOMAN shall continually do its best to distribute petrol to its customers across the
country and keep exploring opportunities to partner with industry stakeholders, The. Authority, and the Government to ensure the sustainability and institutionalization of a
viable petroleum downstream sector in Nigeria.
"The full deregulation of the petroleum downstream sector and full implementation of the Petroleum Industry Act (PIA) 2021 clearly remains the most viable long-term solution to
the country's supply and distribution challenges"