NNPC Approves Hike of Petrol Pump Price to N179/Litre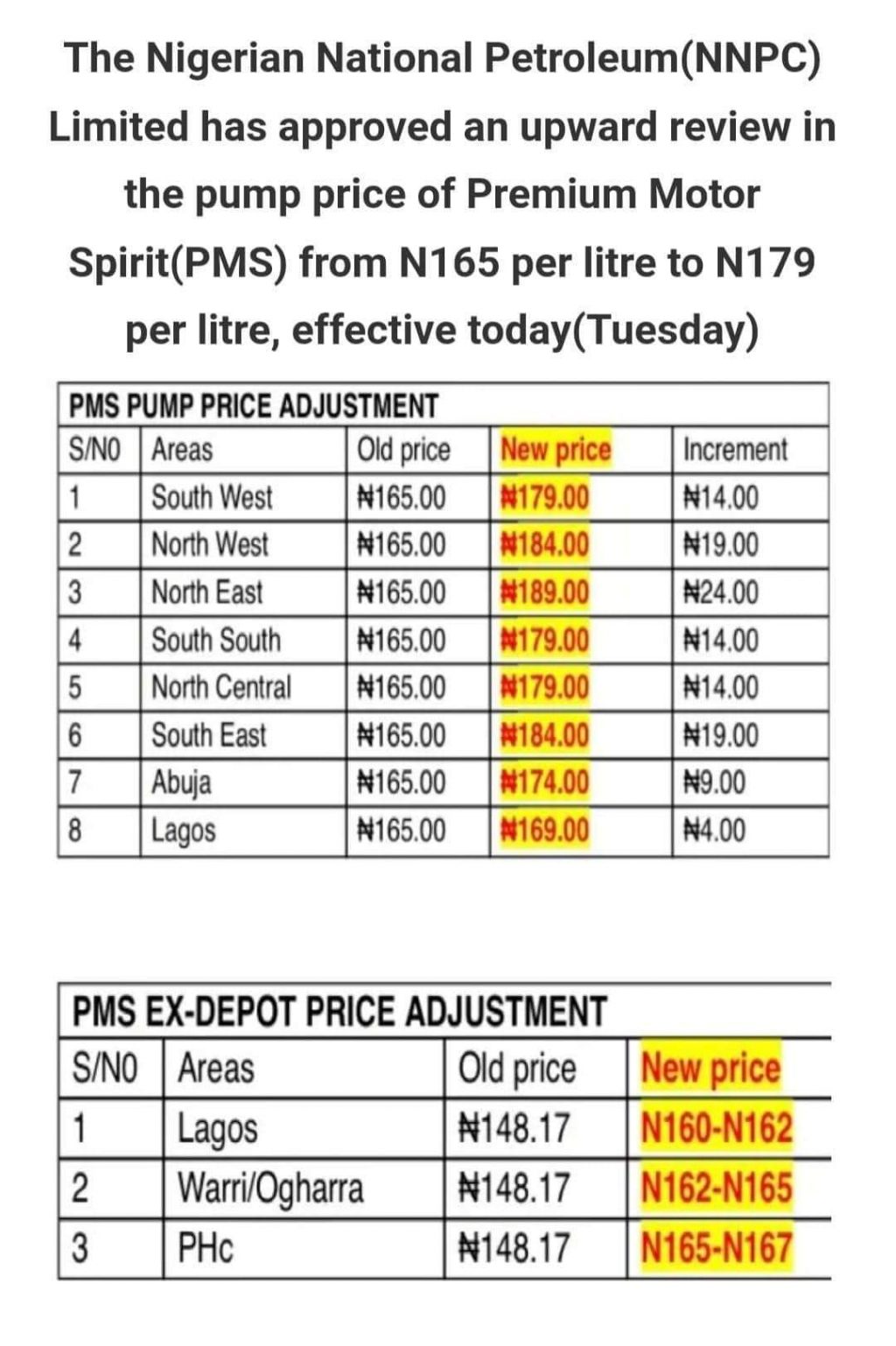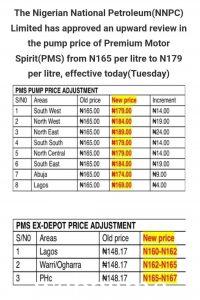 NNPC Approves Hike of Petrol Pump Price to N179/Litre
The Nigerian National Petroleum Company Limited (NNPC) on Monday approves upward review of pump price of Premium Motor Spirit (PMS) from N165 per litre to N179 per litre.
The adjustment of pump price also comes with that of the ex-depot price, the NNPC told marketers in a list it released.
The NNPC, in a notice to fuel marketers, directed them to change the petrol price on pumps to the new price effective today.
In its directive to oil marketers, yesterday, the company had put the new pump price and ex-depot price at N179 per litre and N167 per litre respectively, from Tuesday, July 19, 2022.
Oil marketers have already adjusted their pumps to reflect the directive in Lagos, Abuja and other parts of the nation.
Meanwhile, some Nigerians have reacted that barely hours after the announcement, the adjustment has been made with some fuel stations selling within N200 to N250 but if the price had been downward, they would have dillydallied giving flimsy excuses of not disposing old stock. But on the contrary, they quickly adjusted to the new price