2023: TINUBU MEET WIKE, MAKINDE ORTOM ABROAD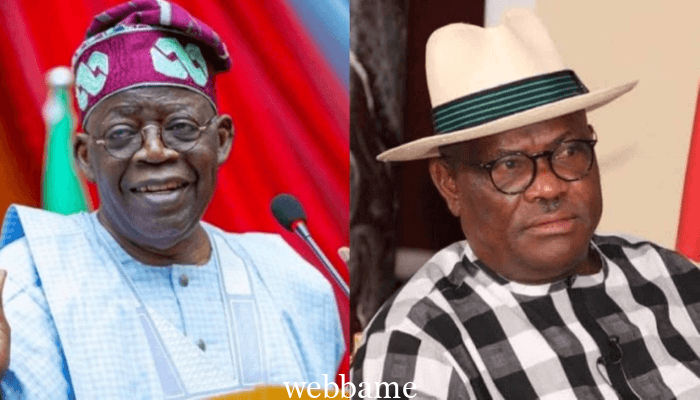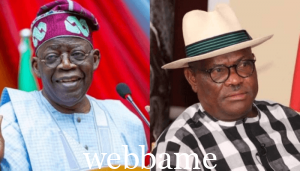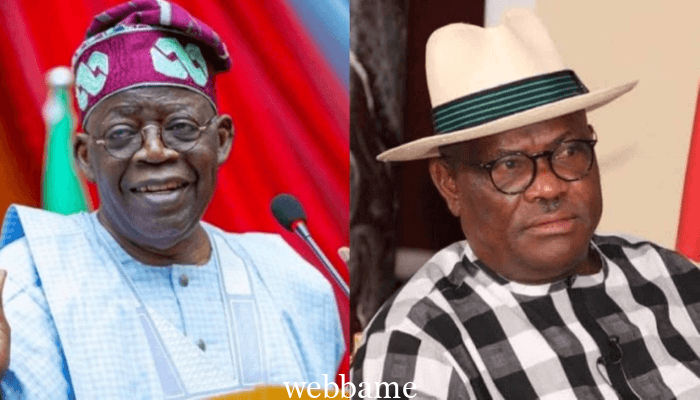 2023: TINUBU MEET WIKE, MAKINDE ORTOM ABROAD
Presidential Candidate of the All Progressives Congress Asiwaju Bola Tinubu met with Rivers State Governor Nyesom Wike outside the country in preparation for the 2023 general elections.
According to The Cable, Tinubu met with Wike in company of Benue State Governor Samuel Ortom and his Oyo State Governor Seyi Makinde in France.
Sources close to Wike who confided in our correspondent said the meeting held in another country other than France.
"Yes, we left Nigeria to meet with Tinubu on Monday. We initially thought it would hold in France because that was where Tinubu went the last time he left the country. We however got signal close to our time of departure that we should proceed somewhere else.
"Governors Ortom and Makinde who have been supporters of Wike from the beginning were also on the trip," the source told WesternPost.
The source told us that the meeting was connected getting Wike's support for Tinubu in next year's election.
"Yes, the discussion was centered on the 2023 election. The Tinubu camp know how important votes from Rivers State and are looking for how to get Wike to work for them," he also added.
While it may be hard for Wike to leave the PDP because of some of his followers who are already contesting for elections in the party, the Tinubu camp is expecting him to use his influence in the state to work for them and deliver Rivers State for the APC.
Since Wike lost the Peoples Democratic Party presidential primaries to former Vice President Atiku Abubakar, he has been implacable and cantankerous in his speeches.
He has also many times threatened many members of the PDP in the state who are loyal to Atiku, closing down some businesses owned by them.
Efforts to also reconcile with him have become hard, as the meetings between his camp and Atiku's team ended in deadlock.
The major issues yet to be agreed on is Wike's calls for the resignation of PDP National Chairman Iyorchia Ayu, which Atiku's camp are kicking against.
According to the former vice president's camp, Wike cannot always have the party in his pockets and be dictating how things are run. It will be recalled that Wike who singlehandedly installed Uche Secondus as the party's national chairman plotted his removal after both men fell out.