NEW YORK ATTORNEY GENERAL SUE DONALD TRUMP, 3 OF HIS CHILDREN OVER BUSINESS FRAUD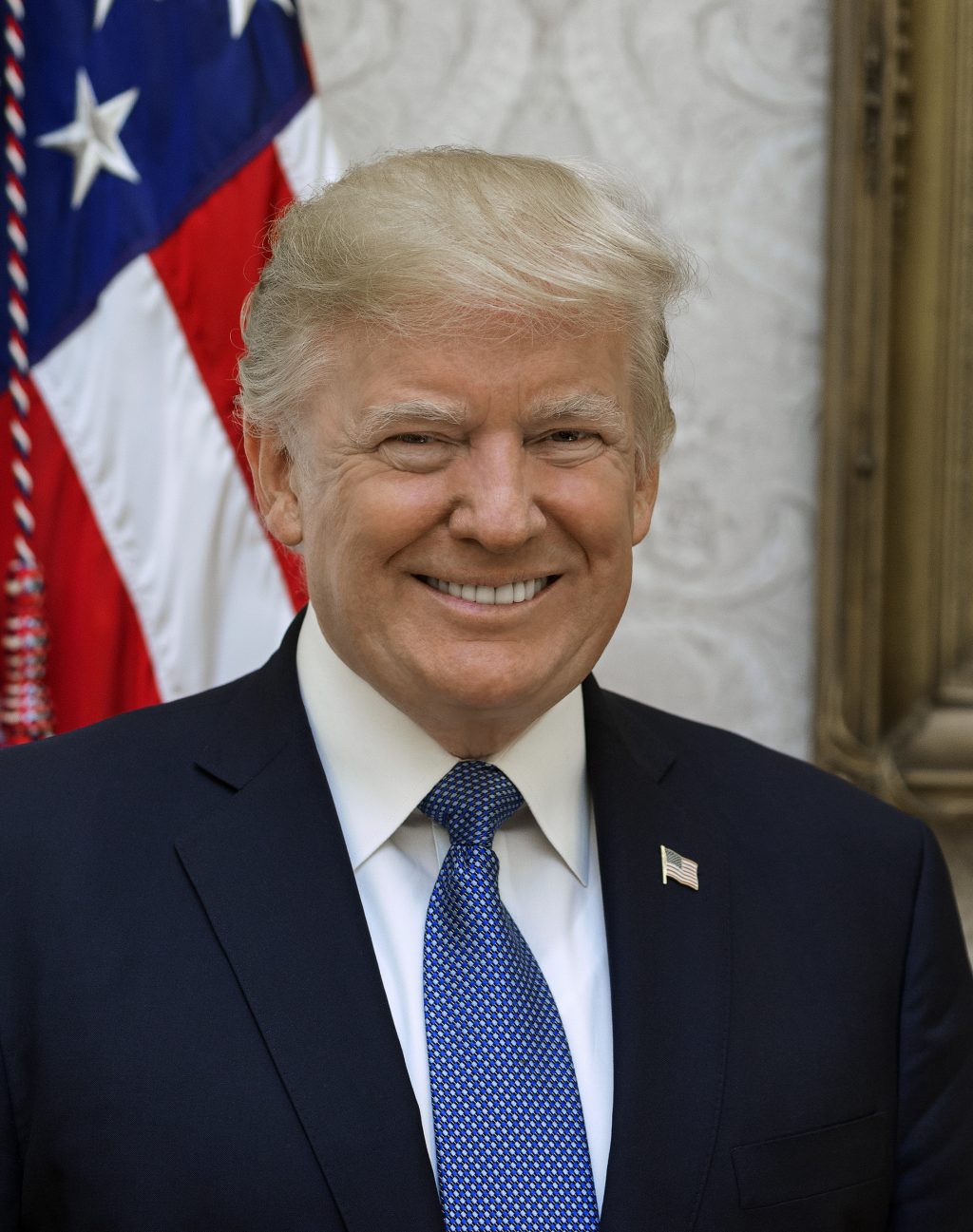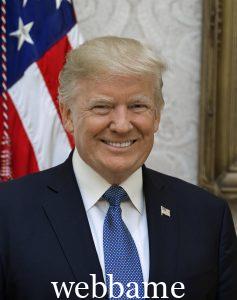 NEW YORK ATTORNEY GENERAL SUE DONALD TRUMP, 3 OF HIS CHILDREN OVER BUSINESS FRAUD
……Lawsuit alleges $250 million fraud, seeks to bar the Trumps from serving as executives of any company operating in New York
Letitia James, New York,Attorney General filed a lawsuit
Wednesday accusing former president Donald Trump, three of his grown children and executives at his company of flagrantly manipulating property and other asset valuations to deceive lenders, insurance brokers and tax authorities into giving them better bank-loan and insurance policy rates and to reduce their tax liability reports Washington Times
The 222-page civil complaint asks the New York Supreme Court to bar Trump, as well as Donald Trump Jr., Ivanka Trump and Eric Trump, from serving as executives at any company in New York, and to bar the Trump Organization from acquiring any commercial real estate or receiving loans from any New York-registered financial institution for five years.
It seeks to recover more than $250 million in what James's office says are ill-gotten gains received through the alleged deceptive practices. While the lawsuit itself is not a criminal prosecution, James said she has referred possible violations of federal law to the Justice Department and the IRS.
Trump and his family have repeatedly denied wrongdoing and called James's inquiry a "witch hunt," pointing to statements James (D) made on the campaign trail in which she promised to investigate him.
"Today's filing is neither focused on the facts nor the law — rather, it is solely focused on advancing the Attorney General's political agenda," Trump attorney Alina Habba said in a statement on Wednesday. "We are confident that our judicial system will not stand for this unchecked abuse of authority, and we look forward to defending our client against each and every one of the Attorney General's meritless claims."
The lawsuit, filed in New York Supreme Court, is the result of a more than two-year investigation by James. It names 23 assets that are mostly properties and ground leases in the Trump Organization portfolio, including his Mar-a-Lago Club in Florida, his Seven Springs estate in Westchester County, N.Y., and the D.C. hotel in the Old Post Office building on Pennsylvania Avenue NW, which he leased from the federal government until he sold it in May.
"The inflated asset valuations in the [financial] Statements cannot be brushed aside or excused as merely the result of exaggeration or good faith estimation about which reasonable real estate professionals may differ," the lawsuit says.
The civil complaint cites drastic manipulations of Trump's personal asset portfolio — allegedly at his direction and with the assistance of Trump Organization executives — in representations made to financial institutions and insurance carriers. It alleges that the true value of his assets were concealed through careful doctoring of reports and by changing the methodologies used for various calculations.
For example, Mar-a-Lago, a historic site, was valued at $739 million on the basis that there was potential for residential development on the property. In reality, Trump gave up his rights to construct homes there in exchange for sizable tax benefits known as conservation easements. The true value of Mar-a-Lago was roughly $75 million, the lawsuit says.
Trump's New York triplex apartment at Trump Tower on Fifth Avenue was reported as 30,000 square feet, when really it was a third of that size. In 2015, he allegedly valued the apartment at $327 million — up from $80 million four years prior — based on the wildly inflated square footage, a valuation James said was "absurd" given that at the time only one apartment in New York City had ever sold for even $100 million.
The complaint adds to a deepening list of legal challenges that Trump faces more than 18 months after he left the White House and at a time when he remains actively involved in Republican politics and has broadly suggested he will run for president again in 2024. The Justice Department is investigating the possible mishandling of classified documents at Mar-a-Lago and the potential role of Trump and his close advisers in attempts to overturn the results of the 2020 election; state authorities in Georgia and the House select committee on Jan. 6, 2021, have also launched wide-ranging probes into events surrounding the election.
In addition to naming Trump and three of his children personally, the suit names the Trump Organization and Allen Weisselberg, its longtime chief financial officer who recently pleaded guilty to tax crimes, and controller Jeffrey McConney.
If the New York Supreme Court were to bar the Trump Organization from acquiring any real estate or taking on any loans, as the attorney general has requested, it's unclear how the company could continue to operate, even without the Trumps at the helm.
Trump's former charitable organization, the Trump Foundation, dissolved in 2018 after a lawsuit by then-New York attorney general Barbara D. Underwood (D) that alleged the organization had engaged in self-dealing and campaign finance violations. Findings from that case were also sent to the IRS. The attorney general's office similarly obtained a $25 million settlement in 2016 with Trump University, which it accused of defrauding enrollees by peddling useless degrees from a non-accredited institution.
James's lawsuit accuses Trump, his family and Trump Organization executives of employing a wide array of fraudulent maneuvers in their dealings with lenders and regulators despite knowing that they were illegal. Defense attorneys have said in court that commercial real estate firms routinely argue for lower tax appraisals and that the company's conduct was no different, but James said Wednesday that the misstated valuations cannot be brushed aside as a "good faith mistake."
Trump and his family should be held to the same standards as everyday Americans, James said at a news conference in Manhattan, noting that it is illegal for people to lie to banks in order to secure college loans for their children or get a home mortgage.
"Claiming you have money that you do not have does not amount to the art of the deal. It's the art of the steal," James said, mocking the titled of the former president's 1987 book. "There cannot be different rules for different people in this country or in this state."
The complaint argues that Trump fraudulently made about $100 million on the sale of his D.C. hotel lease, because he allegedly obtained the lease by knowingly providing false information about his business. It also alleges Trump knew his Trump Park Avenue complex in Manhattan was not worth anywhere near what he claimed because some of the units were rent-stabilized.
Trump team claimed boxes at Mar-a-Lago contained only news clippings
The lawsuit claims that the Trump Organization received favorable tax treatment and easements, including the Mar-a-Lago tax benefit, in exchange for limits on future development, but intentionally omitted those limits when valuing Trump-owned properties for lenders.
No bank or insurance company has publicly alleged it was defrauded by Trump in doing business with him. And the federal government approved the sale of the D.C. hotel lease earlier this year. In addition, Trump has been approved to refinance loans on several of his properties since leaving office in early 2021, including a $100 million loan on Trump Tower that he refinanced in February and a loan on his Doral golf club in Florida.
But there is evidence in the lawsuit that some of Trump's partners inquired with his company about whether the information it had provided for those loan deals was accurate.
In December 2020, after allegations about potentially false information in the financial statements became public, Deutsche Bank officials wrote to Trump Organization officials to say that providing any "false or misleading" information to the bank constituted a default, the lawsuit says. A Trump Organization attorney allegedly responded by saying he would have an answer "within the next few days." But according to the complaint, the company did not respond once the bank followed up.
The Trump Organization paid off one Deutsche Bank loan when it sold the D.C. hotel lease. It also refinanced the Deutsche debt on its Doral resort.
In all, the attorney general's office submitted 873 pages of arguments and exhibits, including Trump's annual statements of financial condition from 2011 through 2021.
James and then-Manhattan district attorney Cyrus Vance Jr. (D) opened parallel investigations into Trump's business practices in 2019 after former Trump insider Michael Cohen testified to Congress about his longtime boss's use of false statements of net worth for official purposes.
Unlike James's civil inquiry, the probe by the district attorney's office has been criminal in nature, involving grand juries and potential criminal charges. Prosecutors must meet a higher legal bar for such charges than are required for a lawsuit. The criminal investigation — which James's office has assisted — appeared to be winding down earlier this year; two veteran prosecutors resigned, with one citing frustration that Vance's successor, District Attorney Alvin Bragg (D), had not signed off on an indictment of Trump.
But Bragg said Wednesday that the investigation remains "active and ongoing." The criminal case against Weisselberg, which resulted in a guilty plea, stemmed from the district attorney's probe. And the Trump Organization has been charged with tax-related crimes as part of the same inquiry and is scheduled for trial this fall.
Over the summer, James's investigators took depositions from Trump himself and two of his adult children — Ivanka Trump and Donald Trump Jr. — both of whom have served as executives at the company. Eric Trump was deposed in October, 2020. Donald and Eric Trump repeatedly asserted their Fifth Amendment right to avoid answering questions that could incriminate them, while Ivanka Trump and Donald Trump Jr. responded to James's questions.
Former attorney general William P. Barr, who has broken with Trump over the former president's claims of election fraud and his possession of highly classified documents at Mar-a-Lago, appeared on Fox News and argued James's effort was problematic.
"It's hard for me not to conclude it's a political hit job," Barr said. "This was a woman who campaigned for office promising she was going to go after Trump."