NNPC Ltd SETS TO RESUSCITATE BRASS AND OLOKOLA LNG PROJECTS RETURNS TO NEGOTIATION TABLE WITH OFFSHORE INVESTORS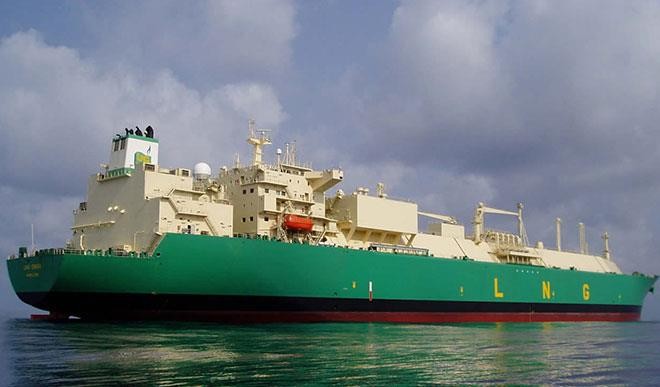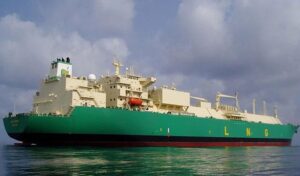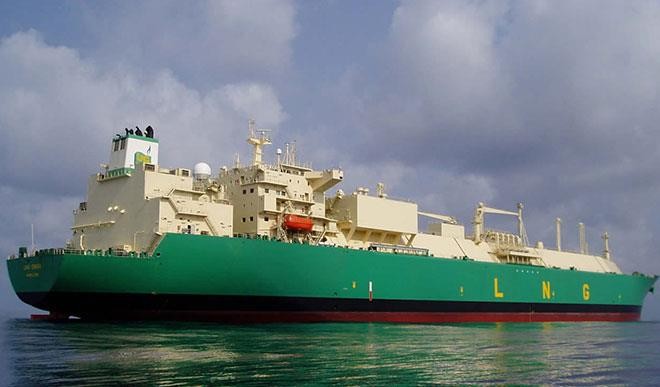 NNPC Ltd SETS TO RESUSCITATE BRASS AND OLOKOLA LNG PROJECTS RETURNS TO NEGOTIATION TABLE WITH OFFSHORE INVESTORS
…….. Kyari Calls on Nigeria's Oil Industry to Adapt to Changing Energy Landscape………..
The Nigeria National Petroleum Company Limited (NNPC Ltd) has said that negotiation is now on going with offshore investors to resuscitate Brass LNG and Olokola (OK) LNG projects. This is coming on the heels of the ever increasing local and international demands for liquefied natural gas.
The OK LNG project, which started in 2005, was stalled because all the international oil companies (BG, Shell and Chevron) withdrew from the project, with only the then Nigerian National Petroleum Corporation left. Olokola LNG, is a greenfield LNG designed with two trains to produce about 12.6 million tonnes per annum (MTPA) of LNG, 1.25 MTPA of Liquefied Petroleum Gas (LPG) and 1.04 MTPA of condensate as by-products.
The Brass LNG project, which was designed to produce 10 million metric tonnes per annum, was to be built by the NNPC, Total, ConocoPhillips and Eni Group. But ConocoPhillips withdrew from the project in 2013. This two LNG projects, Olokola LNG and Brass LNG, are expected to add more than 22 million tonnes per annum to Nigeria's capacity.
Speaking in a panel session on the on-going the 41st Nigerian Association of Petroleum Explorationists (NAPE) Conference taking place in Lagos, the Executive Vice President, Upstream, Oritsemeyiwa Eyesan, who represented the GCEO, NNPC Ltd, Mele Kyari, said they have returned to negotiation table to bring on stream the two LNG stalled projects. She told Financial Energy Review that this time foreign investors are being engaged to ensure that the projects are resuscitated. "We cannot say when the two projects will finally come on stream because this will depend on the outcome of the on-going negotiation and you don't expect me to tell you who those foreign investors are?" she said
Since Russia's invasion of Ukraine, European countries have been scrambling to wean themselves off Russian energy and looking for alternatives sources to be importing LNG. With Africa's biggest gas reserves, Nigeria could have been the biggest beneficiary had projects started in the 1990s been completed.
Though Nigeria's 206 trillion cubic feet (Tcf) of proven natural gas is only 12 percent of Russia's 1,688 Tcf, and as an energy giant Russia hauls home over $400m daily in gas sales to Europe. Nigeria could be earning close to this every week had it made its energy sector attractive for investments and restarted stalled liquefied natural gas (LNG) projects.
Meanwhile Kyari has charged stakeholders within the Nigerian oil and gas industry to adapt, evolve and lead in the ever-changing global energy landscape.
Eyesan who represented Kyari said that this underscored the pivotal role of oil and gas exploration in shaping the future of the oil industry, emphasized the need for dedication, expertise and pursuit of knowledge in the quest to unlock new frontiers and push technological and economic boundaries within the industry.
Reiterating NNPC Ltd's commitment, Kyari emphasized the company's dedication to embracing exploration, developing renewables, fostering innovation, adopting emerging technologies, and implementing portfolio management as key drivers of success in the evolving energy landscape.
He expressed optimism that the NAPE Conference would yield solutions and positively impact the nation's economic landscape.
While acknowledging the global shift towards renewable energy, the GCEO pointed out challenges such as intermittency, predictability, and reliability due to geological constraints. He further highlighted the absence of a perfect energy source and advocated for a diversified energy portfolio that leverages innovation and technology to harness the strengths of different energy sources.
The NAPE Conference is an annual convergence of geologists and industry professionals engaged in oil and gas exploration and production. This year's edition has as its theme "Repositioning the Oil & Gas Industry for Future Dynamics," and seeks to advance the study and application of geosciences for the benefit of stakeholders.