MAKINDE PROMISES SUPPORT FOR SAKI MUSLIM HOSPITAL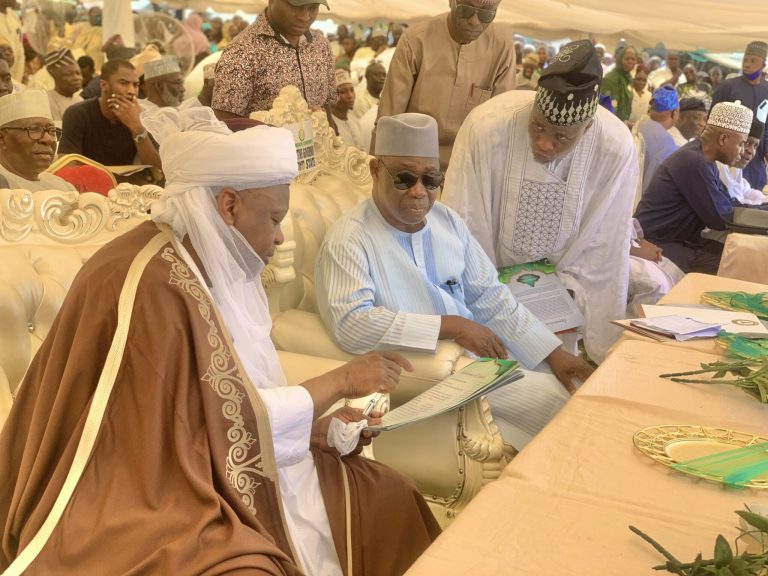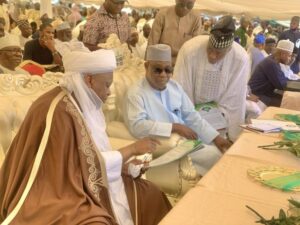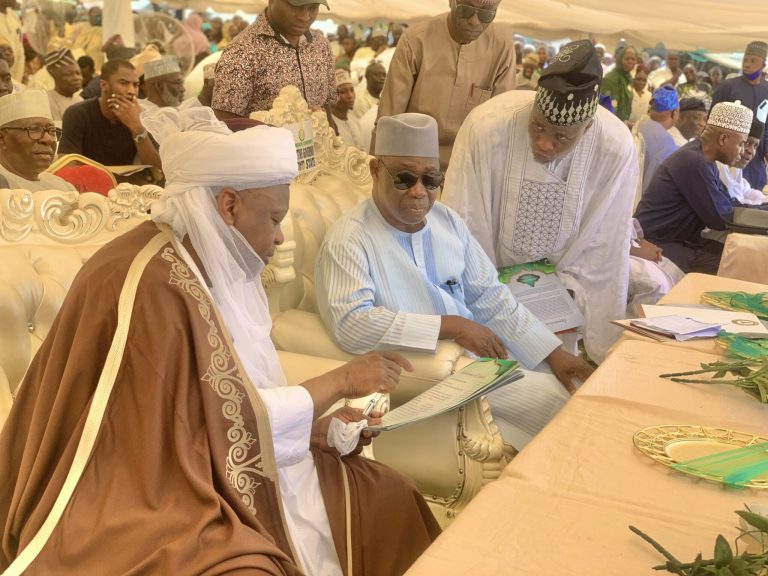 MAKINDE PROMISES SUPPORT FOR SAKI MUSLIM HOSPITAL
Governor of Oyo state, Seyi Makinde, has assured that the current administration will continue to support the development of communities in the state.
He urged residents of the state to keep living in the sprint of love regardless of religious differences.
Makinde, who was represented by his deputy, Barrister Abdul-Raheem Adebayo Lawal, made this disclosure on Saturday at a launching program aimed at upgrading Muslim hospital and school of basic midwifery M.M. F in Saki.
The governor congratulated donors for the launch and asked others to continue contributing, noting that much work needs to be done as a community to bring the project up to standard.
He equally noted that the pace for contribution towards the development of upgrading Muslim hospital and school of basic midwifery through multiple donations has been well established.
The governor commended His Eminence, Alhaji Muhammad Sa'ad Abubakar III, the Sultan of Sokoto, for his support, whilst also assuring that the project land will receive the certificate of occupancy within three months.
He expressed his sincere gratitude and felicitations to the Saki community for the epochal event, expressing the hope that other communities in the state would replicate the gesture.
"Once again, "I must express my gratitude to the Sultan of Sokoto State for facilitating donations for the Saki community's development. I also ask Allah Ta'ala to grant you journey mercy.
"I am also wishing everyone in attendance a safe trip back to their various destination," he said.
Earlier in his speech, the Sultan of Sokoto, Alhaji Sa'ad Abubakar, expressed his personal gratitude to Iseyin born Ahmed Raji for his substantial donation and mentioned how important the project lunching is to him because he grew up in Saki.
He pointed out that sickness does not know any religion and that, as Muslims, "we should be prepared to support this initiative and welcome patients from all walks of life."
Sultan, who said he has always been willing to visit Saki for a very long time, emphasized the importance of health issues, saying that good health goes hand in hand with wealth and that our health should come first in all that we do.
He said: "Every body around this area and around this state that needs to have medical care would come down here for treatment. We just commissioned school and we hope for many more too.
"We are making efforts to ensure that all the project laid down are able to fly through all the wealthy people I have personal relationship with such as Aliko Dangote, chairman of BUA group among others to also make their own contributions."
The sultan also encouraged other wealthy individuals to back projects that will benefit the community more, stating that there's always will to do whatever it takes in positive manners to ensure that the hospital project is built.
He recalled that in Sokoto State, where Catholics had constructed hospital, not only Christians are being treated but Muslims advising the Muslims to keep seeing their Christians fellow as brothers' Keeper.
The monarch however thanked the governor of Oyo state, Seyi Makinde, for supporting his movement to Saki with powerful government delegates praying that God will continue to guide him to pilot the affairs of the state.
Okere of Saki, in his appreciation, expressed gratitude to Governor Seyi Makinde, ably represented by his deputy, barrister Abdul-Raheem Adebayo Lawal for gracing the occasion.
The event had in attendance Oyo government top functionaries including senators, federal house of reps and Oyo state House of Assembly members, traditional rulers among others.