COVID-19 :Isolation centres Not Enough For Nigerians Willing To Come Home — Onyeama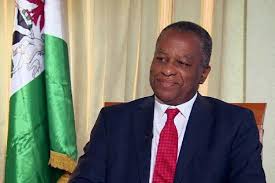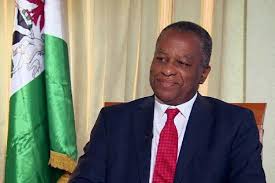 COVID-19 :Isolation centres Not Enough For  Nigerians Willing To Come Home — Onyeama
Nigerians in Diaspora making plans to come back home over conoravirus concern are in for another trouble as The Minister of Foreign Affairs, Geoffrey Onyeama, said there is no sufficient isolation centres to accommodate them.
Over 2,000 Nigerians nationals from the United States, United Kingdom, China, United Arab Emirates and other countries had registered with various Nigerian Embassies abroad to return home.
But speaking during the Presidential TaskForce on COVID-19 briefing in Abuja on Thursday, the minister explained that the isolation centres were not enough to accommodate them.
Onyeama said, "We have received all the number (of Nigerians who registered for the evacuation) from our various embassies all over the world. We have now selected two airlines that would be responsible for bringing them home.
"The numbers are high and the places where we can isolate them are not enough. So, we would have to do it in a staggered fashion and together with the National Emergency Management Agency and the Ministry of Health, we would come to an agreement to be bringing them back according to the number of beds that are available."
Also speaking at the briefing, the Minister of Interior, Rauf Aregbesola, called on Nigerians living in the border communities to alert security operatives to any strange movement or incursion at the nation's borders.
He particularly advised residents of borders communities in Lagos, Ogun, Oyo, Kwara, Niger, Kebbi, Sokoto, Jigawa, Yobe, Benue, Taraba, Cross River and Akwa Ibom states to be vigilant and report any COVID-19 incident in their communities.
The minister noted, "These are the states ring-fencing Nigeria from our neighbours in the West, to the North and the East. I'm seizing this opportunity to advise and strongly admonish you to alert the officers and men of the Nigeria Immigration Service to prevent an opportunistic entry of COVID-19 into Nigeria by any means."