HON OLUBODUN RAZAQ PAYS TRIBUTE TO DAD, EXPRESSES APPRECIATION TO FRIENDS AND WELL WISHERS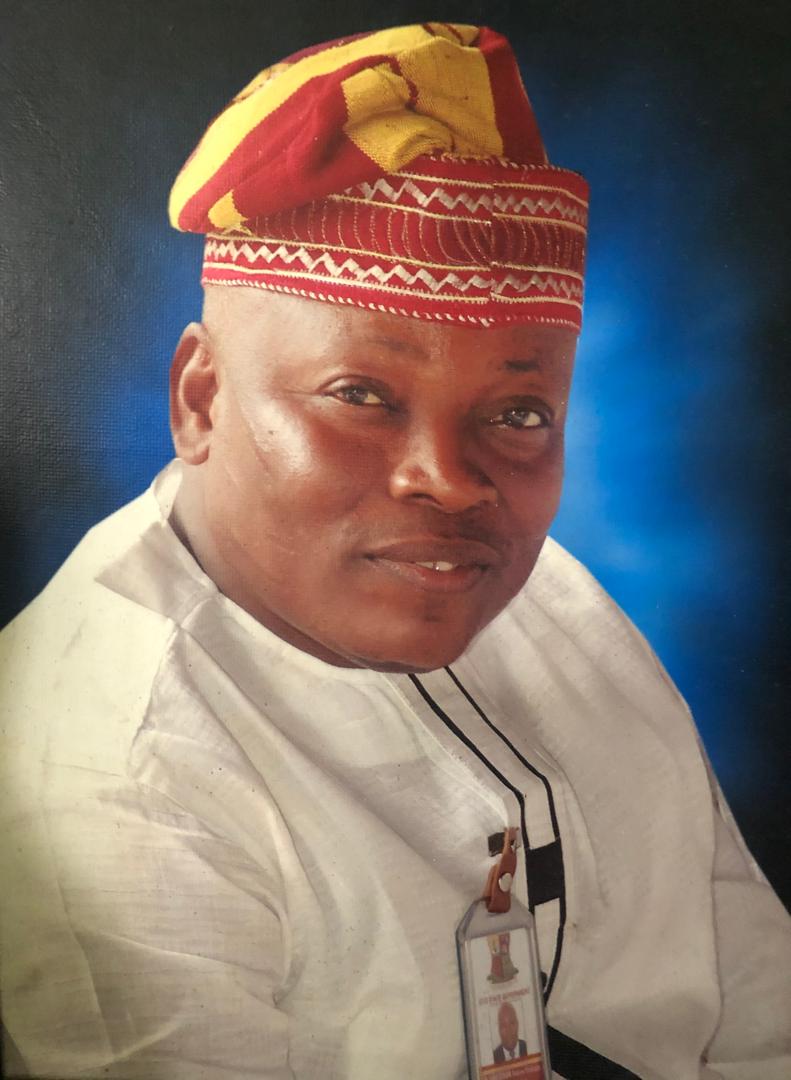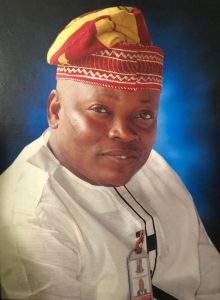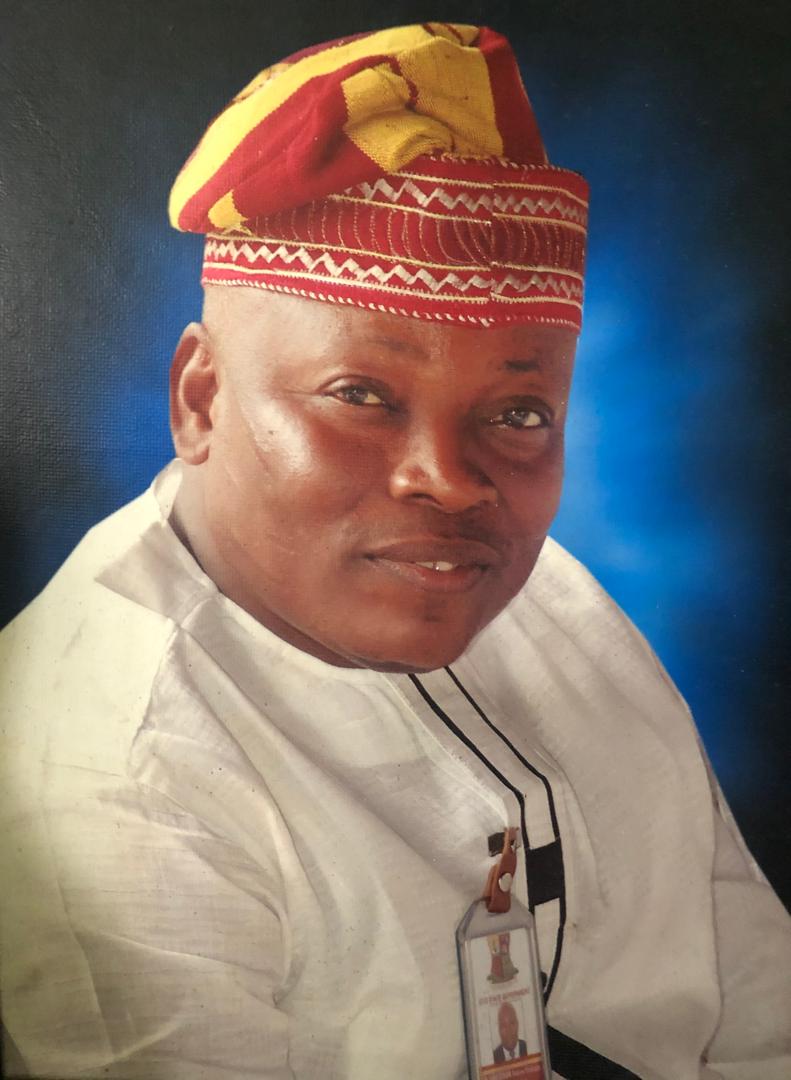 HON OLUBODUN RAZAQ PAYS TRIBUTE TO DAD, EXPRESSES APPRECIATION TO FRIENDS AND WELL WISHERS
"With a deep sense of loss , albeit mixed with joy for a life well lived " was the opening remarks of the members of Olubodun family,Baale iya compound,Saki,Oyo State when Hon Rasaq Olubodun announced the passing of their patriach Alhaji Moshood Aremu Olubodun which took place on Wednesday 19th August 2020
Yes.Deep sense of loss; mixed with joy; a life well lived; those three phrases encapsulate the life of a man we are celebrating.
If he had lived for 120 years Alhaji Moshood Aremu Olubodun passing would still have been a loss. If he had died at 75 his life and departure would still have elicited joy because he packed it full with meaning and value. It was a life well lived as a businessman and a community leader of note.
We cannot but thank the heavens for giving the Oluboduns Alhaji Moshood Aremu Olubodun, who lived a life of deep love , integrity and honesty.
With him you know where you are. Not for him the Janus faced individual who talk sweet in your presence, praises you and as soon as you depart says something different.
He was not the type that a creative giant Niyi Osindare described thus in his poem The Politician's Two Mouths:
"Is it not the politician
Who sees a snake
and hails an earthworm?
he prostrate for a vote
but his mind squats like a hungry dog"
The 8th Days Fidau Prayers of Alhaji Moshood Aremu Olubodun took place on Wednesday 26th August 2020 at a well attended ceremony at Iya compound Saki.
A statement by the head of Alhaji Moshood Aremu Olubodun family, Hon Razaq Olubodun,a politician of repute and former Senior Special Assitant on Parastatal to late Gov Abiola Ajimobi made available to GREATRIBUNETVNEWS entitled 'SPECIAL APPRECIATION stated 'On behalf of the Baale Iya Dynasty,We wish to express our profound gratitude to these group of people,Those who attended, Those who sent condolences\ and Those who supported us one way or the other towards the success of the event.
SAKI PARAPO
– The National Exco,led by Dr Suleiman Lawani
– SAKI PARAPO CENTRAL MONITORING  COMMITTEE members,i.e
I)   General A.K Togun
II)  Alh. Dauda Alaraje
III)Alh. Lateef  Salami (Konu)
IV) Alh. Raimi Akande
V)  MR.  Wole Oladokun
Vi)  Col.  Yekeen  Durodola
VII) Alh. Oloba (Rep. of Oke-Okun)
LOCAL GOVERNMENT COUNCIL
I)  Alh. Mudasheer  Busari (Eruobodo) Chairman Saki West Local Government Council
II)Alh. Tajudeen Adeleke(Continental) Chairman Wewe (LCDA)
Political ,Community ,and Opinion Leaders
I) Alh. Muslim(Museo)-Ex-Commissioner for Works and Transport
II)Alh.  Raimi Durojaiye
III)Hon. Razaq  Azeez     (June 12)
IV)Hon. Najeem Omirinde. (Chairman,Board of RUWATSAN Oyo State)
V)Others too numerous  to mention.
CHIEF NIYI  AKINTOLA(SAN):
I)  Represented by Alh.  Owonikoko Waheed and others
TINUBU MANDATE MOVEMENT (TMM) STATE EXCO
I)  Engr. Taiwo Fawole(State Coordinator)
II) Hon. Micheal Ododo (state Treasurer) and others
AUD HIGH SCHOOL OLD STUDENTS
  I)  Barr.  Kabeer Adegoke
II)Barr.  Saliu Toluwalase
III)Prof.  Moshood Tijani
   IV) Mr.  Komolafe Rasheed (C E O Greatribunetvnews)
V)Alh. Waheed Aderogba
  VI) Alh. Kareem Adetoro
VII) MR. Olatunbosun
VIII)Controller Basheer Lawal(Retired)
IX)Alh. Komolafe Isiaka (C E O ALMAS MALL)
MEMBERS OYO STATE EXECUTIVE COUNCIL (2011-2019)
I)chief Soji Eniade(Ex-Head of service)
II)Hon Bimbo Adekanbi (Ex-Dep. chief of staff)
III)Hon Bimbo Kolade(Ex-comm. For Local Govt and Chieftancy matters)
IV)Barr. Bayo Ojo(Ex-Attorney general and Commissioner for Justice)
V)Dr. Festus Adedayo (Ex-Special Adviser on media)
VI)Barr. Lowo Obisesan (Ex-Commissioner for Environment)
VII)Hon Dauda Wasiu(AZUZU)(Ex-Commissioner for works and transport)
10)Hon Ajiboye Omodewu(Ex-commissioner for land and housing)
ONIBODE OF BODE-IGBO LAND,IBADAN
Represented by Otun Onibode.
11.Iya-land Elders and Traditional Chiefs
12.Market men and women of sango market,Saki
13.Iya Youth Association.
14.Executive Council members of new Owode Estate,Bode-Igbo,Ibadan.