HOW SANTANA, OTHERS STORM, KILL, MAIM , FLUSH OUT KIDNAPPERS FROM OKE-OGUN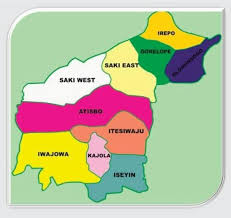 [contact-form][contact-field label="Name" type="name" required="true" /][contact-field label="Email" type="email" required="true" /][contact-field label="Website" type="url" /][contact-field label="Message" type="textarea" /][/contact-form]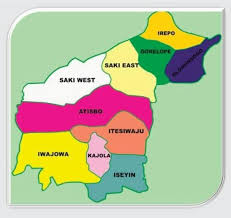 HOW SANTANA, OTHERS STORMS, KILLS, MAIM , FLUSH OUT KIDNAPPERS FROM OKE-OGUN
History was made recently, when Hon Adediran Abdul-Lateef popularly known as SANTANA ,chairman, repo Local Government, led other chairmen, Hon Chief Adediran David Ayandeji chairman Olorunsogo and Hon Adesola Yaqub popularly known as TASOOLO chairman Oorelope, and jubilating crowd from Folo village where  kidnappers who have been tormenting that axis of local governments in Oke-ogun part of Oyo-state were badly hit, scores killed, maimed and flushed out from their Den [Old Oyo National Park] to Igbeti Area Police Command
PLEASE CHECK THIS OUT: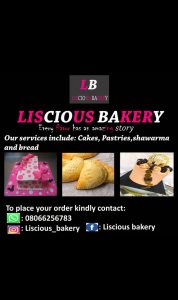 A release by Ayankunle Emmanuel Ayankolade Information Officer,Olorunsogo Local Government, Igbeti said jubilating crowd were taking aback when they saw the type of AK 47  and other  sophisticated weapons recovered from the  kidnappers who have been terrorizing the Igboho, Kisi and Igbeti axis of the Old Oyo Forest Reserve for couple of weeks.
While addressing the crowd , Hon Adediran Abdul-lateef SANTANA the Chairman Irepo Local Government ,who spoke on behalf of Hon Chief Ayantunde David Ayandeyi, Hon Adesola Yaqub TASOOLO the Chairman Olorunsogo and Oorelope respectively,, thanked almighty Allah for the success of the strategic combing of Old Oyo Forest Reserve by the security Agents and local Vigilante Groups.
Special thanks was showered on the State Governor, Engr Oluseyi Makinde , the Executive Governor of Oyo State,for providing enabling environment for the Local Government Chairmen which led to the success of the operation storm the forest by the security operatives.
The Area Commander, DPO of the  3 Councils,  Men of SARS SQUAD, OYO State Operation Burst, MOPOL Squadron , Local Government Vigilante Groups, VGN, Myetti Allah, ASAKAYE Vigilante Groups Igbeti Toro, Kisi Progressive Union, Egbe Omo Ifelodun Igboho , the leadership of NURTW and RTEAN in Olorunsogo , Oorelope and Irepo were all applauded  for the significant roles they displayed during the onslaught.
PLEASE CHECK THIS OUT: