FORMER OYHA MINORITY LEADER, ADEKUNLE DUMP ADC FOR PDP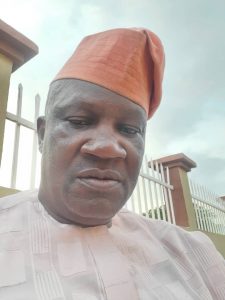 FORMER OYHA MINORITY LEADER, ADEKUNLE DUMP ADC FOR PDP
The former Minority Leader , Oyo State House of Assembly Hon Rafiu Adekunle, on Sunday dumped the African Democratic Congress (ADC) for the ruling People's Democratic Party (PDP), Stating that his decision was based on popular demand by his constituents and the fact that he had come back to the rightist fold which he originally belonged .
PLEASE CHECK THIS OUT: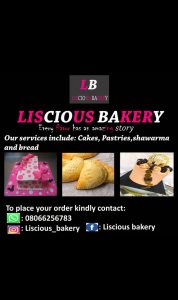 Adekunle who represented Saki West constituency of the state disclosed this in a statement titled ; "Hatching Democracy Dividends Through A Nest" which he personally signed, copy of which he made available to the  News men .
The former lawmaker, who spoke as lover of nature, likened his decision to approach of a new political season , saying . " As a lover of nature , I have observed over the years that birds; on the approach of their mating season usually begin to weave a new nest , (particularly the females ) towards fulfilling nature's quest for multiplication. Conservationists also support this when they noted that ' birds seldom use the same nest twice'
"In the like manner, as the political mating season approaches, pressure from my teeming supporters seems to suggest dumping of the old, worn-out nest of the ADC in favour of the trending , more fortified, record-breaking Peoples Democratic Party.
"Having said this much , I , Rafiu Tunji Adekunle, former Minority Leader , Oyo State House of Assembly with my supporters hereby formally, on this occasion stretch our energetic wings on a fruitful flight to the well-reinforced , fresh nest of Peoples Democratic Party where we hope to lay ,hatch and deliver vitamins-rich eggs of democracy dividends to our dear people, who are the very essence of this our action , Hon Adekunle added .
"The former lawmaker contended it was the collective opinion of his people that PDP , as political Party, presented a more formidable and cohesive platform capable of delivering more democracy dividends for the benefit of Oyo State and Nigeria".
He said this was more so as the party was under the able leadership of Engr Seyi Makinde , the PDP south west   leader.
"The Peoples Democratic Party itself as a political party represents new political order , new path of development and prosperity for our state , which I must say in  tandem with my personal conviction about the yet constant new Political realignment phenomenon".
"In my opinion ,this new political order requires an objective assessment of one's performance with a view to making necessary adjustment in thought and action , in personality and character" he said .
Speaking further , Hon Adekunle, who recalled his background as executive secretary defunct Ifedapo LG, Executive Secretary defunct Ifedapo Local  Education Authority during the defunct social Democratic Party (SDP) era , among others, maintained that his compass had never failed him in his close to three decades of navigation on the turbulent political ocean of Oyo State and , therefore, his decision to return to the party where power belong to the people.
I must state that the administration of Governor Seyi Makinde is showing uncommon interests in the infrastructural development of the state in general and Saki town in particular. The resuscitation of the OYSADEP (OYSADA) headquarters in Saki, the re-award of the Saki dual carriage road and the upgrade of the Saki General Hospital to a Specialist hospital amongst others make it irrepressible for me to take this decision.
"Let me add that in my close to three decades of navigation on the turbulent political ocean of our dear state , my compass has never failed me ; I am therefore moving on to this belief that my chicken has only come home to roost- back in the PDP enclave".
"Beginning with my first political appointment as the Executive Secretary, Ifedapo LG, and Executive Secretary,Ifedapo Local Education Authority under the chairmanship of our revered Pa Adekola  Samuel on the platform of the Social Democratic Party (SDP) – a party for the progressives, with my late father _ Alh Adekunle Adeniran Lasisi as the party chairman for the then Ifedapo LG".
"From there, I diverted to the Peoples Democratic Party (PDP)_ a rightist party which moved me up the political ladder through an array of political appointments NAPEP Coordinator, Saki West LG; Member The polytechnic, Ibadan Governing Council, and as Leader of Opposition (Minority Leader) of the 7th Oyo State House of Assembly.
PLEASE CHECK THIS OUT: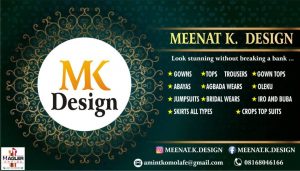 "With this brief background, therefore,it needs no further emphasis that one is coming back on board this fresh and ubiquitous rightist platform,the PDP  with a bunch of rich experience in governance, from local to the state , Do I still need to call myself a grassroots person"? Hon  Adekunle said .