OYO IS BLESSED TO HAVE MAKINDE AS GOVERNOR-SEN BALOGUN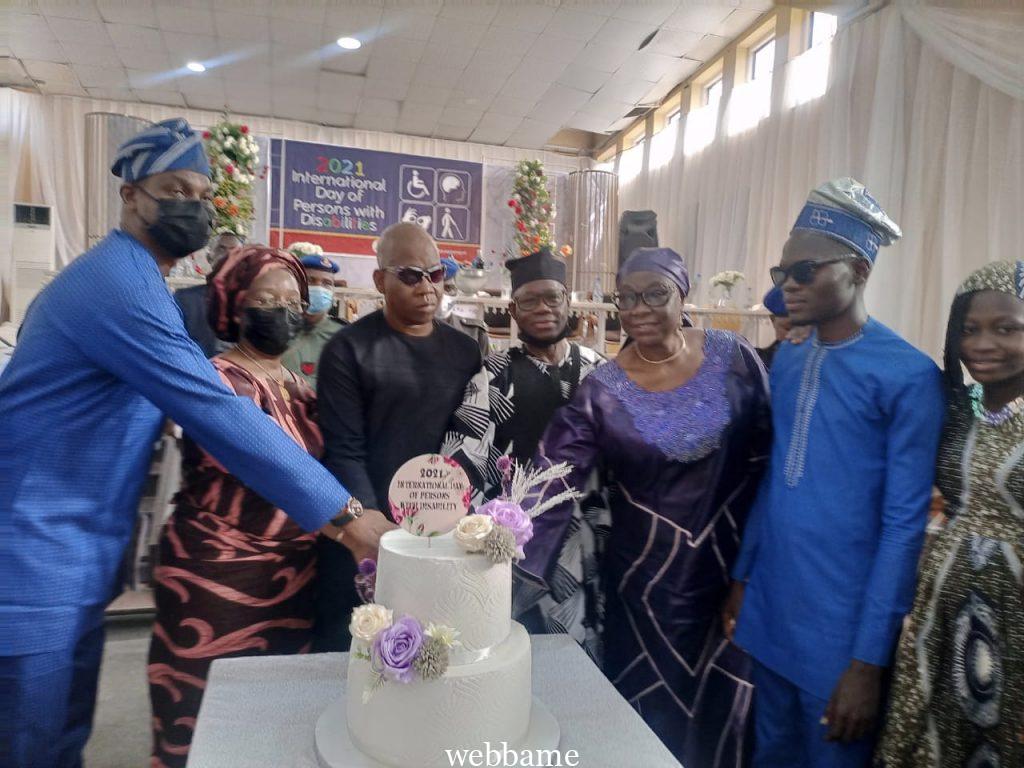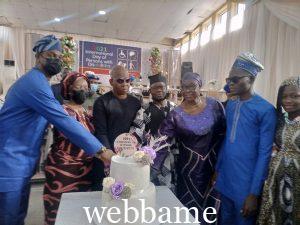 OYO IS BLESSED TO HAVE MAKINDE AS GOVERNOR-SEN BALOGUN
Senator Kola Balogun has declared that the people of Oyo State are blessed to have Engineer 'Seyi Makinde at the helms of affair as the governor of the state.
The senator, who represents Oyo South Senatorial District in the National Assembly, made the declaration while speaking at the celebration of the 2021 International Day Of Persons With Disability, held on Monday at the Western Hall, Secretariat, Ibadan.
Dapo Falade, SA (Media and Publicity) to Senator Kola Balogun, Oyo South Senatorial District in a statement sent to GREATRIBUNETVNEWS said the Senator made reference to the United States of America (USA) as a great country blessed with people with great talents and declared "what we need is the right leadership mix to make a great Nation."
According to him, Oyo State is also blessed with the right leadership mix, having been fortunate to have Makinde to emerge as the governor.
"Governor Makinde is not only doing well, but he is also doing exceptionally well. With all his efforts in all sectors, he is providing the ladder for the less-privileged to ride on the social strata.
"He is focused and investing in all sectors. This explains why Oyo is now the number seven state in revenue generation in the country.
"I am happy that Governor Makinde has not forgotten the physically challenged. Whatever I do as a senator, I do it to complement the efforts of the performing governor," he said.
Senator Balogun said it is erroneous to refer to the physically challenged as people with disability or call them handicapped, noting that they are people of great talents.
He commended the Executive Assistant to the Governor on People With Disability, Mr Ayodele Adekanmbi, for his leadership acumen, resourcefulness and talents.
Also speaking at the event, the wife of a former governor of the state, Chief Mrs Mutiat Ladoja, said the plight of the special people in the state has improved tremendously in the last two years of Governor Seyi Makinde administration.
She thanked the all-inclusive administration for giving people with disability the opportunity to function in various capacities within Oyo State.
"I have one gospel I hold very dear to my heart and which I preach at any given opportunity. That is physical deformity in one area or the other of the physical person is not a vice or minus.
"All living beings have one deficiency or the other which may be obvious or hidden. Therefore, I am using this opportunity to appeal to parents and foster parents not to reject or castigate any member of their family that may come up with any form of disability or the other.
"There has to be a societal shift in our beliefs and orientation that is to see people living disability as equal part and parcel of the society.
"Governments at all levels must always plan and make provisions for the need and requirements of people living with disability to make life easy for them," Mrs Ladoja said.