2023 POLL: TINUBU HOSTS NDA IN LONDON, ROLL OUT FOUR POINT AGENDA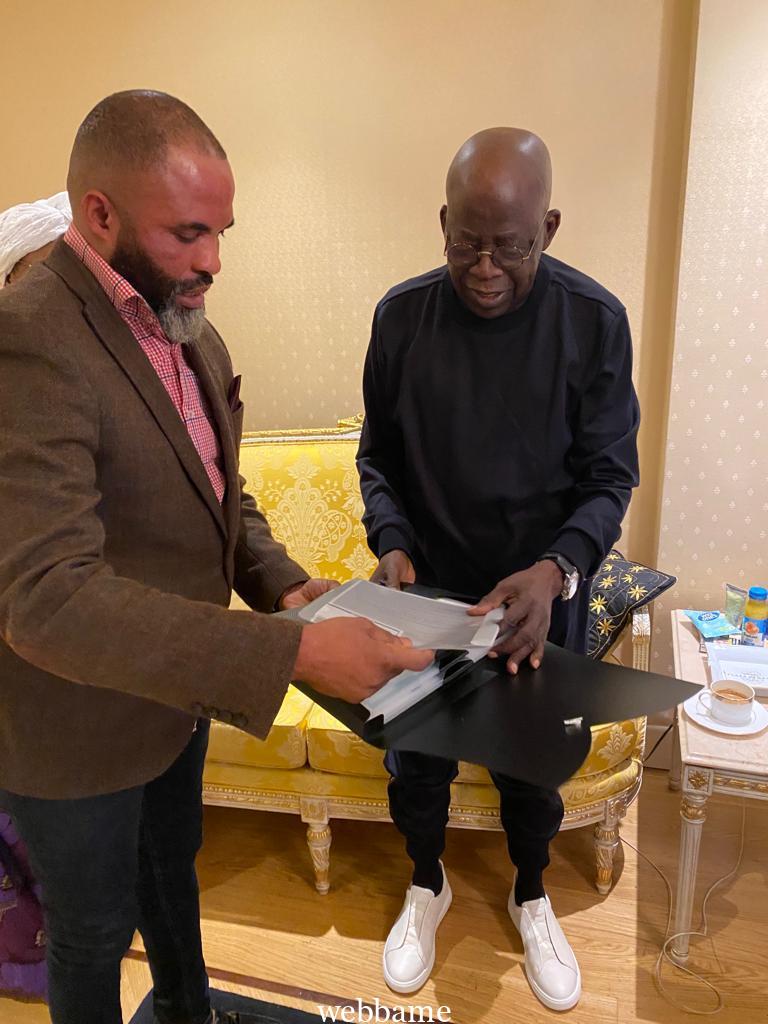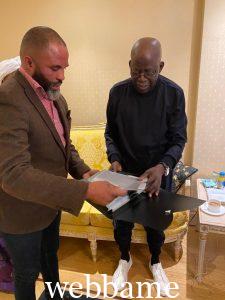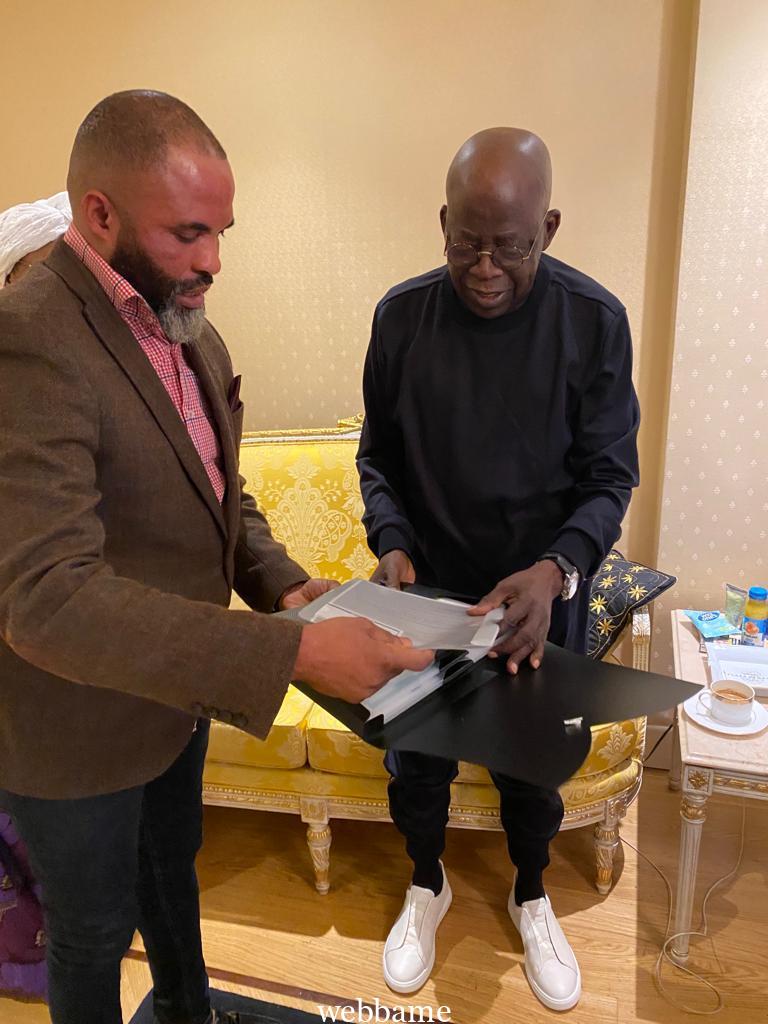 2023 POLL: TINUBU HOSTS NDA IN LONDON, ROLL OUT FOUR POINT AGENDA
Human Capital Development, Education, Agriculture, Energy and economy
Contrary to the speculations going round that the National Leader, All Progressives Congress (APC), Asiwaju Bola Ahmed Tinubu was rushed out of the country for medical attention, the enigmatic leader of the ruling All Progressives Congress had actually travelled for diaspora consultations. The move became necessary following the conclusion of similar exercise which he had embarked upon in the last couple of weeks.
It was important, the iconic figure interacted with the outside community which included Nigerians in the diaspora of his intention to run for the country's number one seat.
One of such moves was the invitation to a meeting at the behest of Asiwaju Bola Ahmed Tinubu with the leadership of the Nigeria Diaspora for Asiwaju (NDA), a support group which has carved a niche for itself in its advocacy for a Tinubu Presidency come 2023. And in what appears to be part of what Nigerians should expect from the incoming President, Asiwaju Bola Ahmed Tinubu hinted on what observers thought might be part of working agenda when eventually elected President in the coming 2023 General Election
Part of his agenda according to inside sources include but not limited to Human Capital Development, Education, Agriculture, Energy and economy.
The Nigeria Diaspora for Asiwaju (NDA) according to a statement to GREATRIBUNETVNEWS by his National Co ordinator, OMOGBOLAHAN Babawale formed with its Headquarters in London and a country office in Abuja, the Federal Capital Territory (FCT) to propagate the gospel of a Tinubu presidency that will consolidate the milestones of the incumbent administration of PMB/PYO and navigate Nigeria through her murky waters of uncertainties to a berth of el dorado.
Leading the team to meet with inarguably Nigeria's biggest political juggernaut in recent decades was the indefatigable Director General, Akin Lee Badeji, the All Progressives Congress (APC) United Kingdom Leader, Prince Ade Omole, Director, Media & Publicity, NDA, Prince 'Lanre Adegun, Women Leader, NDA, Dr. Mrs. Ronke Tomori and other APC UK stalwarts.
In the meeting that lasted 3 hours, the Director General, Nigeria Diaspora for Asiwaju (NDA), Akin Lee Badeji expressed the group's profound appreciation to the man cosmopolitan Jagaban Borgu for inviting it for a têtê-a-têtê. He would say further that the Group which is not bankrolled by any moneybag or political bigwig is only advocating for a Tinubu presidency having studied the leadership quality of its principal, Asiwaju Bola Ahmed Tinubu.
"Sir, we have looked around. We have searched. We have combed and we have tourchlighted every nook and cranny of Nigeria with a view to finding a capable hand with the guts, clout, structure, vision, competence and experience to further consolidate on the achievements of the Buhari/Osinbajo-led administration and give Nigeria a new direction; we saw no other person but you." He averred.
The Director General would not round off his remarks without showing the presidential hopeful, Asiwaju Bola Ahmed Tinubu some of the advocacy projects the Group had embarked upon in its short time of formation which include but not limited to;
 Market storming/sensitisation in many states and London
 TV appearances (AriseTV)
 Solidarity event at Abibatu Mogaji's House, Ikeja, Lagos
 Several write ups promoting Asiwaju Bola Ahmed Tinubu
 Social media engagement among others
In his remarks, the visibly spirited, convivial, hale and healthy Asiwaju Bola Ahmed Tinubu thanked the Group for its many activities geared towards promoting his candidacy. He said he believes Nigeria has the requisite human capital development to drive her developmental strides. And that, he said, remains one of his focus to deliver quality governance. Asiwaju Tinubu reiterated among others, the need to invest heavily in education, to address the menace of out-of-school children as that is the fulcrum of development. He equally stressed the need for Nigeria to be a big exporter of gas to other African countries and indeed other continents. He believes change is a process and its efficacy lies in the mind of the thinker. He would use agriculture to feed not only Nigeria, but Africa.
The team at the end thanked profusely, the National Leader to have accorded it 3 good hours of deep and serious engagement consideration ever tight schedules. The interaction would later end with group photographs by members of the Nigeria Diaspora for Asiwaju (NDA) with their host.
The Director-General of NDA, Dr Akin Badeji outlined ongoing activities both in the Diaspora and in Nigeria to ensure the actualisation of a Tinubu presidency in 2023, adding that the group would not relent until its desires were met.
.
GREATRIBUNETVNEWS reports that Tinubu had travelled abroad to attend to some meetings regarding his political ambition shortly after informing President Buhari of his aspiration and intention to contest the 2023 presidential election.
Tinubu according to Dr Lee Badeji who was a two-term former governor of Lagos State will be back in Nigeria after his consultation meeting with stakeholders in the UK