INTERVIEW :HOW OMISSION OF MY PARTY LOGO WOULD HAVE LED TO AUTOMATIC NULLIFICATION OF GOV AJIMOBI's MANDATE- TAIWO OTEGBEYE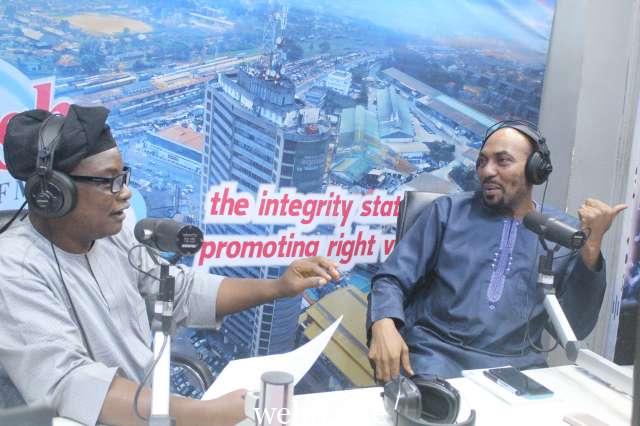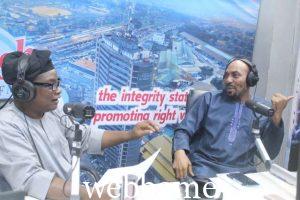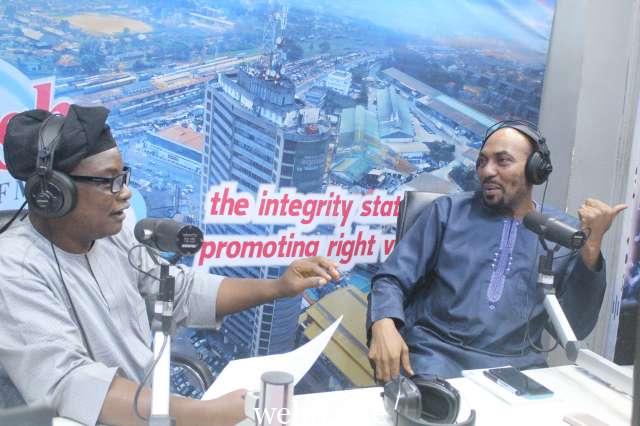 INTERVIEW :HOW OMISSION OF MY PARTY LOGO WOULD HAVE LED TO AUTOMATIC NULLIFICATION OF GOV AJIMOBI's MANDATE- TAIWO OTEGBEYE
Pastor Taiwo Otegbeye, a former Commissioner for Information and Orientation under late Governor Abiola Ajimobi of Oyo State and former gubernatorial candidate was recently hosted by Olayinka Agboola on his weekly Parrot Xtra Hour Radio Show live on Splash 105.5fm Ibadan. The politician revealed that he is now ready to join the mainstream politics and is about to join either the Peoples Democratic Party or All Progressives Congress… Excerpts:
How do you combine the work of a pastor with politics?
Politics to me is a divine assignment. In fact, for over seven years, messages were brought to me about the issues of politics from prophets and from my Muslim brothers and when I finally responded to the call was when I had an encounter of about six hours on May 23, 2005. I was heading a church at that time and that prompted me to venture into politics.
Politics for me is a divine assignment, the problem we have is that of our definition and perception about politics. We are too religious in this country but not godly, the greatest form of godliness is service to humanity. Politics and pastoring are both service to humanity and they both work hand in hand, but many people are presently in politics because of what they will eat and for temporary gains and that should not be.
Which political party are you presently?
I was formerly in PPC (Providence Peoples Congress). This time around we are shifting base – my supporters are waiting for me to decide the next line of action. Now, we are determined to play mainstream politics, we wanted to do it around 2015 but it did not work out. The mentality of our people cannot accept to be a third force, we are contemplating joining the All Progressives Congress (APC) or the Peoples Democratic Party (PDP) but other arrangements will come in before the next election.
Are you still interested in becoming the Governor of Oyo State?
I still have the ambition of becoming the Governor of Oyo State, it is a vision that God has given to me and I won't shy away from it. There is a process to achieving that and part of it is that I have held the post of a Commissioner for Information and Orientation under the Abiola Ajimobi Adminstration, Special Adviser on Education and Inter- Governmental Affairs. If other opportunities come to become a Senator or a House of Representatives' member, I will not turn the offer down until my appointed time.
Some people said that your style is to navigate your way through some faulty electoral mechanisms to be appointed to positions in Oyo State?
It is unfortunate when people think along that way and I always replied them that they are sincerely wrong. I am not a shallow person, we picked Action Alliance (AA) by divine leading. What God told me was to start a movement called Liberation Alliance and not to join a political party immediately. We used the movement to navigate the whole of Oyo State, later we pulled the people to Action Alliance, and God said to us then that we are the champion of a new order and that we cannot put a new wine in an old wineskin.
I was trying to raise a third force by divine leading and not to play games and the fulfillment happened in 2013. I was not the one that went to INEC to inform them to omit our name from the voters register; it was not part of my political scheme for our party's logo to be missing from the INEC register.
Okay, for those hearing you for the first time, can you tell the story of how you became a Commissioner under Governor Abiola Ajimobi?
It happened that the logo of my party did not come out in the 2011 election, later I went to INEC office at Abuja to complain formally. I had to drag it with them explaining that we followed due process in the conduct of our primary election and the INEC representative then, Alhaja Aminat Zakaria told me what transpired and she later revealed that somebody misled the commission about the party. I later returned to Ibadan and upon the opening of my guest room, I saw our party's posters and jingles lying on the floor and I lost my peace.
Later I heard a voice in my confused state of mind to give thanks to God, and in the course of praising God, it was revealed to me that 'If they do not see me, they cannot succeed and their prayers cannot be answered'.
Afterwards, on February 13 2011, during my pastoral message in a church service, a divine message came to me that I may not be their choice but I would remain their only chance of confirming what they had.
It was after the election that I went to court that I realized the meaning of the aforementioned words. The omission of my party logo would have led to the automatic nullification of Governor Abiola Ajimobi's mandate.
Afterwards, I was drawn between two opinions of people wanting me to collect huge amount of money to get the election nullified and the pleadings from elders of the State such as Late Alhaji Abdulazeez Arisekola, Baba Lam Adesina, Baba Oyelade and Senator Lekan Balogun among others urging me to withdraw the case from court.
I further asked them during our interaction that if Ajimobi had lost the election and I won, would they have asked him to withdraw the case?. They were astonished by my answer, Baba Lam further revealed what transpired during the pre- election period, and I was persuaded to withdraw the case.
Later, I was invited to form a coalition government and to bring in my people to serve in the government. For seven days, I went to pray and God spoke to me that if I pursued the case to the end, the election would be nullified and there would be blood bath and my name would be tagged with bloodbath in the state.
It was even confirmed to me that if a re-run election was held, Senator Ajimobi and I will not win and a man the people did not want will be elected as the governor. God further told me to fight the good fight of faith and not the fight of blood adding that my own appointed time would come.
God equally told me that there was position for me to serve in the Ajimobi government. I later relayed the messages to our party's stakeholders, opinion leaders and we accepted to form a coalition government and our party was given ten appointments in which I was appointed to serve as the Commissioner of Information under the Ajimobi's administration.
How will you describe the late Senator Abiola Ajimobi?
He was a cosmopolitan person. He performed very well especially in infrastructural development and he did his best during his lifetime. He was a very blunt person and I learnt under him that there are many intrigues, power play in politics in Nigeria.
Which Nigerian politician do you think you respect most?
Apart from Chief Obafemi Awolowo, I have respect for Senator Bola Tinubu because he has been able to raise a lot of people and leaders across the country. Many respected people in government today are direct beneficiaries of his generosity and good natured-ness.
In addition, I have respect for Governor Seyi Makinde because he is also raising young crops of youths and generations of youthful leaders working with him because the older generations are not ready to vacate the scene of politics. The governor is achieving the desired result in Oyo State in areas of infrastructural development, education, road development and his approach to governance is giving us result.
What is your stand on the issue of direct primary for political parties in Nigeria?
Those who are afraid of direct primaries are those who do not have their root at the grassroots level. Many people working against direct primary are waiting for imposition and because they have formerly benefited from imposition and they do not want to have any relationship that will expose them to the people at the grassroots level.
Our politics will be more responsible and respected if our politics is practiced from the grassroots. It will make our politicians more responsible to the masses instead of the godfathers.
Our leaders when they get to power behave like bosses instead of servants, which should not be because they always thought they could have their way through.
How do you feel about the present state of things in Nigeria?
Frankly, I am not happy with the way things are going on in the country. Every society deserves the types of rulers they have. The masses are guilty because they voted for money, cups of rice, salt. If politics of stomach infrastructure continues then we should not expect any change.
What advice do you have for Nigerians and the politicians?
I will advise Nigerians during the next election to vote for their conscience and good leaders and not because of cups of rice, else, they will regret it again.
I want the politicians to know that if they promised the people and they fail to fulfill their promises – hmmm, even if the people are not able to ask them God will ask on their behalf.