CSR-in-Action Sheds Light on Plight of Extractive Communities' Women with Documentary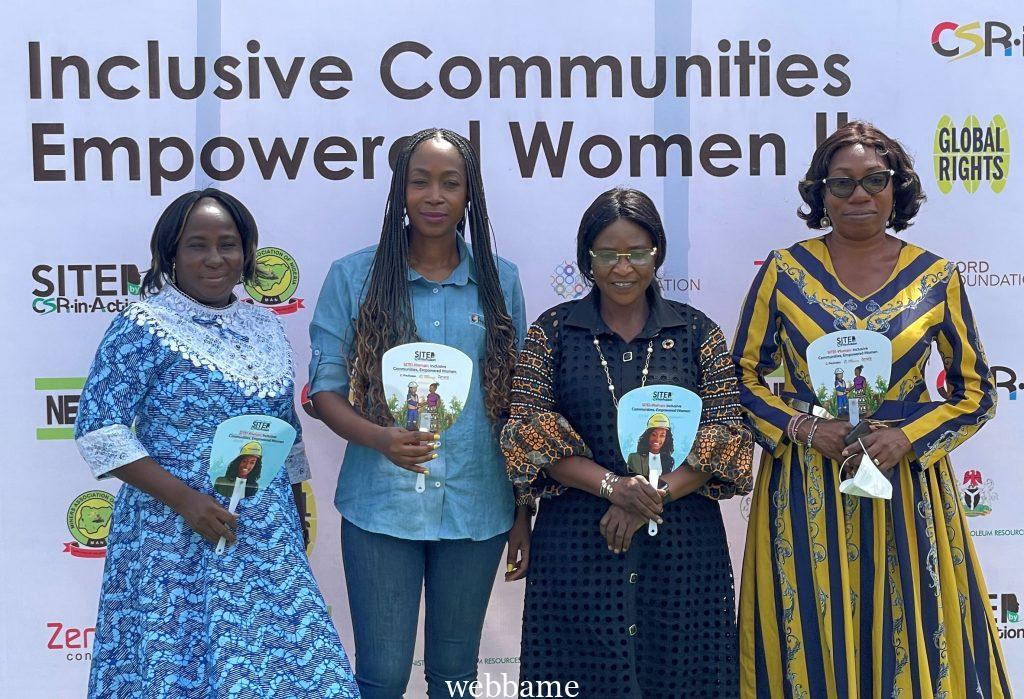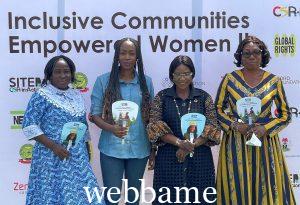 CSR-in-Action Sheds Light on Plight of Extractive Communities' Women with Documentary
Africa's foremost sustainability consulting and advocacy outfit, CSR-in-Action, is set to premiere its expository docudrama, 'Earth Women', as part of its drive to tell the stories of women affected by the activities of the extractive industries in Nigeria and empower them.
Funded by Ford Foundation, the 30-minute documentary explores the brutal impact of extractive activities such as oil exploration and mining, on women in communities where those activities are taking place. It also addresses issues such as Gender-Based Violence (GBV), discrimination, oppression, health and safety, rape, prostitution, economic disadvantage, and other challenges faced by women in artisanal mining and exploration.
"Women are often the worst victims of the adverse effects of mining and oil and gas exploration, but their stories have remained largely untold because their voices are often silenced in male-dominated societies," said Bekeme Masade-Olowola, Chief Executive, CSR-in-Action and the documentary's Executive Director, "Earth Women is aimed at educating and driving the Nigerian leadership and populace into taking systemic action on social issues such as gender discrimination and gender-based violence in extractive communities."
According to Masade-Olowola, who visualised the concept for the documentary, it is the result of almost two years of hard work; researching, navigating dangerous terrains, and having very difficult conversations. "As an African woman and reformer, I embrace my calling to use storytelling to bring focus to issues that matter to us most in Africa. No one but us must tell those stories in our own voice".
"Earth Women is a thrilling exposé on challenges and discrimination faced by women within the extractive communities," said Dolapo Adeleke, award-winning filmmaker and the documentary's creative director.
Adeleke, whose 60 minutes Valentine's Day Digital film, PLAN B, won Best East African Film at the Africa Magic Viewers Choice Awards 2019, added that, "There are disturbing revelations and eerie tales told by the women who live in these communities and have faced generational marginalisation and discrimination. This docudrama unearths their struggles and aims to highlight very important issues that have continued to plague women and children even in these supposed modern times."
Earth Women, also executive-produced by veteran thespian, Ego Boyo and communication expert, Meka Olowola, is part of the 'SITEI-Woman' project, a series of initiatives targeted at empowering women, especially those impacted by the extractive industries in Nigeria, while SITEI-Woman itself, is an offshoot of 10-year-old Sustainability in the Extractive Industries (SITEI) Initiative, of CSR-in-Action which is aimed at fostering fiscal and social justice for communities with oil and gas and mining resources.
CSR-in-Action will alongside the docudrama premiere host the third Community and Human Rights (CAHR) Awards, which honours individuals and organisations contributing selflessly to social justice and community development and inclusion in Africa. The awards were postponed from 2021 due to the challenges of the COVID-19 pandemic.
The awards are in seven categories, each dedicated to a historically prominent personality. Categories include the Ken Saro-Wiwa Environmental Management Award, MKO Abiola Community Engagement Award, Hajiya Gambo Sawaba Community Impact Award, Funmilayo Ransome-Kuti Human Rights Award, Aminu Kano Leadership Award, Josephine Nkemdilim Equal Rights Award, and Apostle Hayford Alile Humanitarian Award. Past award winners include Africa's richest man, Aliko Dangote; Director-General of the World Trade Organisation (WTO), Dr. Ngozi Okonjo-Iweala; human rights activist, Aisha Yesufu; and Agip Oil Company Ltd.
The CAHR Awards 2021 jurors include popular rapper and community activist, Michael Ugochukwu Stephens known as Ruggedman; community organiser and women rights activist, Emem Okon; radio personality and musicologist of Classic FM, Sola Mogaji; renowned communications expert, Tokunbo George-Taylor; Chairman/Council member, Mining Solid Minerals Group, Lagos Chamber of Commerce and Industry, Otunba Engr. Babatunde Alatise; and Community Development Specialist, Dr. Mina Ogbanga