ALAAFIN'S DEMISE: PASSAGE OF A KEY TRADITIONAL ICON IN YORUBA LAND- SEN BALOGUN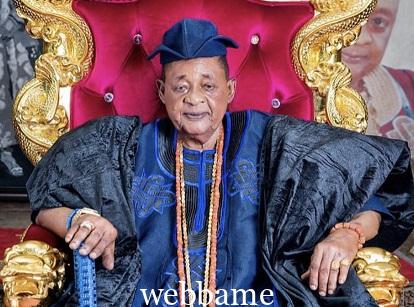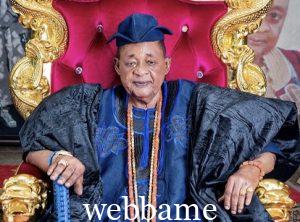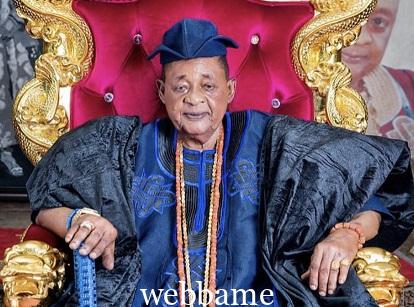 ALAAFIN'S DEMISE: PASSAGE OF A KEY TRADITIONAL ICON IN YORUBA LAND- SEN BALOGUN
Senator Kola Balogun has described the demise of the Alaafin of Oyo, His Imperial Majesty Oba Lamidi Olayiwola Adeyemi III, as the passage of a key traditional icon in Yorubaland.
The late foremost traditional ruler, who reign over Oyo Kingdom for 52 years, was pronounced dead late Friday night, after being admitted to the Afe Babalola University Teaching Hospital, Ado-Ekiti, Ekiti State, at age 83.
Senator Balogun, who represents Oyo South Senatorial District, said though the late Alaafin of Oyo lived up to a good old age, the news of his passage was shocking and devastating.
In a release by his Special Adviser (Media and Publicity), Mr Dapo Falade, Senator Balogun said, with the demise of Oba Lamidi Olayiwola Adeyemi III, the entire Yoruba Nation has lost a big personae in its rich culture and tradition.
"The news of the passage of our referred traditional ruler, Oba Lamidi Olayiwola Adeyemi III, was as shocking as it was devastating.
"It was shocking and devastating, not because kabiyesi was too young to die, but because, with his passage, we have lost five traditional rulers in the state within the last five months.
"Between last December and today, we have witnessed the demise of five traditional rulers in Oyo State. It started with the late Soun of Ogbomoso and was consecutively followed by the late Olubadan of Ibadanland, the late Asigangan of Igangan, the late Onikoyi of Ikoyi and now the Alaafin of Oyo.
"The passage of kabiyesi, Alaafin of Oyo, signalled the gradual but steady erosion of Yoruba culture and tradition. The late kabiyesi was an iconic traditional ruler who upheld and promoted our rich cultural heritage to the last.
"The late Oba Adeyemi III was an epitome of our tradition. He was a beacon of hope in an era when we are almost losing our values. Indeed, he was a bridge to our rich past. His passage is, indeed, one of the greatest royal losses in recent history of Oyo State.
"But what can we do than to give glory to God for a fulfilling life that was well lived? It is appointed unto every mortal to live but once and thereafter change mortality for immortality.
"On behalf of myself, my wife, Mrs Gbonjubola Kola-Balogun and the entire people of Oyo South Senatorial District, I want to commiserate with the immediate family of our highly revered late kabiyesi over the irreparable loss.
"I also commiserate with members of the traditional institution and people of Oyo Kingdom, the government and the entire people of Oyo State. May God grant our kabiyesi a peaceful rest," Senator Kola Balogun stated in the statement.