MAKINDE SWEARS IN BARR ABDULRAHEEM ADEBAYO LAWAL AS NEW OYO DEPUTY GOVERNOR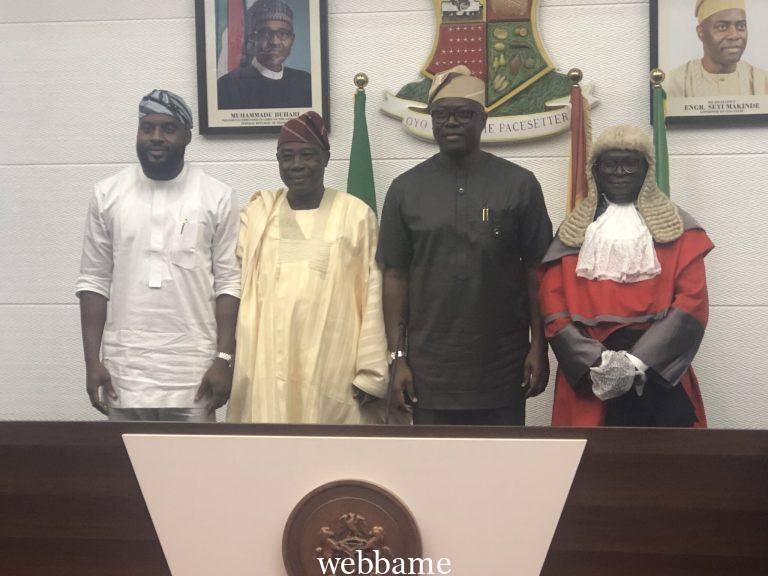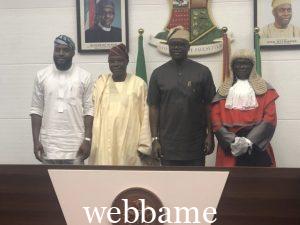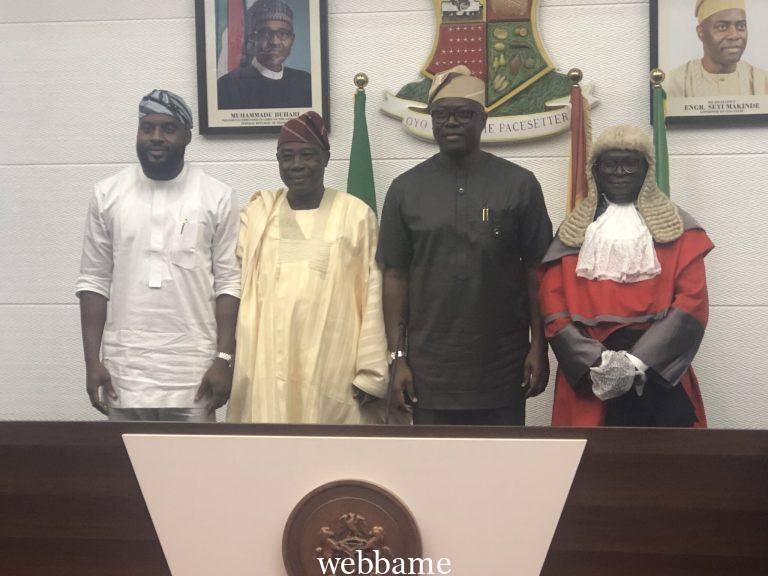 MAKINDE SWEARS IN BARR ABDULRAHEEM ADEBAYO LAWAL AS NEW OYO DEPUTY GOVERNOR
Engr Seyi Makinde, Governor of Oyo State, has sworn in the new Deputy Governor of the state, Barr Bayo Lawal .
The development followed the impeachment of the immediate past Deputy Governor by the State House of Assembly on Monday.
The newly sworn in deputy governor, aged 68, was former Oyo State Attorney General in 1999. He was also the current Executive Chairman of Housing Corporation.
GREATRIBUNETVNEWS reports the need to fill the vacancy became imperative as provided for by section 191, subsection 3 of the 1999 Constitution.
Born to the Muslim family of Mr. Lawal of Agbo Compound Koso Area in Kishi, Oke-Ogun part of Oyo State about seven decades ago.
Barrister BayoLawal is a holder of two Bachelor degrees from the Prestigious University of Ibadan. First, in Economics while the Second is in Law respectively.
Baba Bayo Lawal has fondly called by Oke Ogun people got married to Mrs. Ajibike Lawal who retires as a Zonal Manager in the Banking Industry.
Barr Lawal, a humanitarian per excellence, is also a legal luminary of no mean repute, community leader, and a man of candour. He was honored by the Iba of Kishi HRM Iba Kishi Arowoduye II as Aare Baamofin of Kishiland alongside his wife as Yeye Baamofin of Kishiland.
Barr Lawal is a member of quiet a good number of social cultural group such as (ODCF, OPM, OMMD, KPU, Kishi Onibaje, Kishi-First) etc etc etc
Olaniyan, the former Governor ,was impeached by the Oyo state House of Assembly following the recommendation of Justice Munta Abimbola led investigation panel as contained in the report submitted to the house which affirmed the allegations levelled against the deputy governor.
23 out of the 32 lawmakers of the Oyo state House of Assembly in accordance with section 188 (4) of the Nigerian constitution signed the petition against the deputy governor at inception of the impeachment process.
The Speaker, Oyo State House of Assembly, Honourable Adebo Ogundoyin announced Olaniyan's impeachment during today's plenary sitting at the floor of the House after deliberation on the report of the 7-man panel of investigation.
According to the report of the panel as read on the floor of the House of the Majority leader, Honourable Sanjo Adedoyin, the deputy governor at different intervals during the course of investigation failed to honour invitation sent to him to appear before it thereby compelling the panel to make unnecessary adjournment.
Olaniyan was considered guilty of all the allegations; Gross misconduct, Abuse of office, Financial recklessness, Abandonment of official duty, Insubordination.
In attendance at the Executive Chamber, Governor's office, include Oyo Speaker, Debo Ogundoyin, Deputy Speaker OYHA, Majority Leader, other OYHA executives, Hon. Olayanku Kazeem, SSG, CoS, and DCOS.
Others are Chairman Advisory Council Committee, All Hon. Commissioners, DG, S.A's, PDP Chairman, PDP PRO, and others.