2023: Koleoso, 4 others visit Oyo deputy governor, Bayo Lawal, urge Oke-Ogun to rally support for Makinde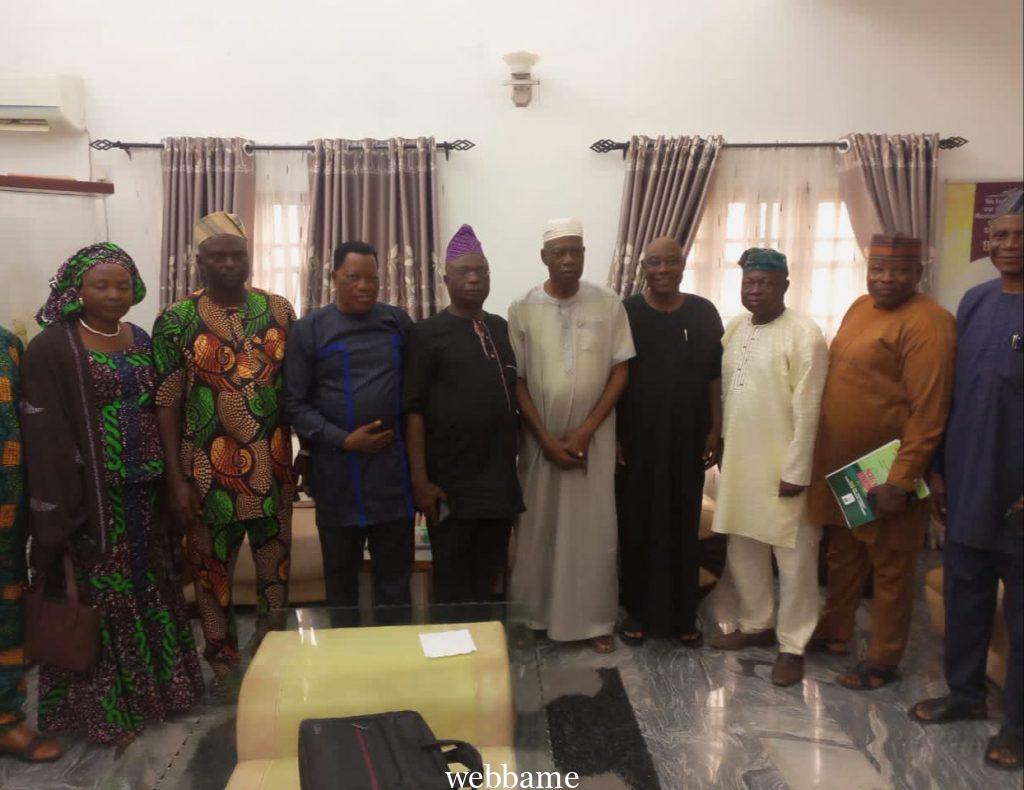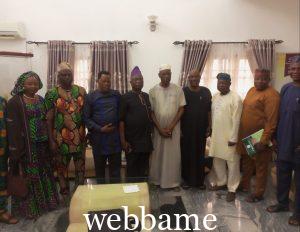 2023: Koleoso, 4 others visit Oyo deputy governor, Bayo Lawal, urge Oke-Ogun to rally support for Makinde
Former Secretary to the Oyo State Government, Chief Michael Koleoso has urged sons and notable stakeholders in Oke Ogun to keep supporting the present administration in the state under Governor Seyi Makinde for the laudable developmental projects he has embarked on, most especially in the zone.
He made the call on Tuesday while paying a courtesy visit to the new deputy governor of Oyo state, Barrister Bayo Lawal at his resident in Ibadan, the state capital.
Bayo Lawal, who was sworn in Monday, at the Executive Chamber of the Governor's Office, Secretariat, Ibadan, is on a joint ticket with Governor Seyi Makinde in 2023 general election.
Koleoso advised politicians from the zone to unite among themselves to ensure that Governor Seyi Makinde is re-elected, saying people are happy with his giant achievements and developmental stride in the zone.
He said, "It is time for stakeholders in Oke Ogun, especially members of Peoples Democratic Party to be united and begin to see Makinde as the unifying force."
"I am not a member of any party. But if we truly want Governor Seyi Makinde to be re-elected, then we need to be seen as one irrespective of political linings".
"Though, Makinde is not from Oke Ogun, but it's imperative we reward him for his laudable achievements within 3 years of assuming office in Oke-Ogun, a feat which has signalled a successful term in office that would make another term possible."
He stressed that the unbending democratic virtues of Governor Seyi Makinde is reflected in his peoples oriented policies programs and actions.
While expressing his appreciation, the deputy governor, Bayo Lawal, informed Chief Koleoso about his arrangement for meeting with all notable stakeholders in Oke Ogun to ensure victory in 2023 general election.
Among those present at the meeting include Former Chairman Ifedapo Local Government (Saki), Daud Alaraje, Former Oyo State PDP Vice Chairman/Oyo North Senatorial Vice Chairman, Alhaji Yakub Oladoja, Former Special Adviser to Oyo State Government Parastatals (Ajimobi), Hon. Razaq Olubodun, the Executive Chairman of Orelope Local Government, Alhaji Abdul Azeez Adeoti and Super for work (Orelope), Alhaja Rabi Medinat.