SHELL, TOTAL BREAK RECORD AS REVENUES HIT $21.3b, SURPASS INDUSTRY FORECAST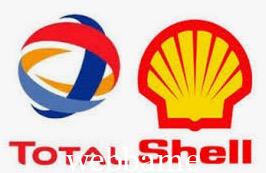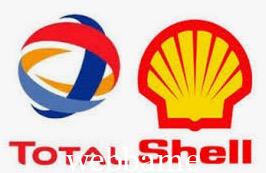 SHELL, TOTAL BREAK RECORD AS REVENUES HIT $21.3b, SURPASS INDUSTRY FORECAST
Shell and Total Energies recorded combined revenues of $21.3bilion, as well as having share buybacks of $8billion in the third quarter of the year.
While shell posted $11.5 profits and also planning to buybacks of $6 billion, Total Energies' quaterly profits rose to $9.8billion, with shares back of $2billion on its neck.
By this feat, both International Oil Companies (IOCs) have through considerable investments in countries, where they operate, beat record- breaking previous quarter results on the back of soaring crude, gas and oil product prices.
Interestingly, the two firms respectively are recording highest quarterly profits, while at the same time, keeping their dividends steady, in order not to disappoint some investors across the world.
Industry watchers have continued to link impressive results, which are being recorded by Shell and Total Energies to developments in the global oil market.
They said that the surge in oil prices and ultimately the profits of some energy companies are driven by Russian invasion of Ukraine, a development which has both negative and positive effects on economies of countries in the world.
Recall that oil prices slumped for two years, leaving an aftermath effects on both on fourteen member countries of Organisation of Petroleum Exporting Countries ( OPEC) and those states under OPEC+.
Brent crude prices resumed increase months ago, a situation, which has delighted companies and countries of having access to huge revenues, as well as growth in economies.
Brent crude prices have risen more than 140 per cent in the last twelve months, with the market reaching averaging around $114 a barrel in the quarter.
The industry is waiting for Eni, Exxon Mobil and Chevron to announce results to see whether they are planning to achieve high profit margin which is expected by July ending.