CLAIMS THAT I HONOUR AUXILIARY WITH AJAGUNLA OF YORUBALAND CHIEFTAINCY TITLE IS SATANIC, MALICIOUS– OLUBADAN OF IBADANLAND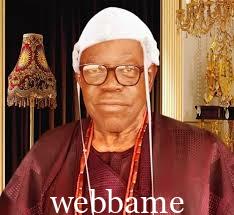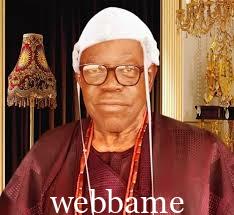 CLAIMS THAT I HONOUR AUXILIARY WITH AJAGUNLA OF YORUBALAND CHIEFTAINCY TITLE IS SATANIC, MALICIOUS– OLUBADAN OF IBADANLAND
The attention of Olubadan of Ibadanland, Oba Sen. Lekan Balogun, Alli Okunmade II has been drawn to a satanic claim that he conferred a chieftaincy title on Mr. Lamidi Mukaila, popularly known as Auxiliary.
In the much publicized claim, Mukaila, who is the Chairman of Oyo State Park Management System (PMS) was said to have been conferred with Are Ajagunla of Yorubaland at a ceremony allegedly held at the ancient Mapo Hall, an hinterland of Ibadan metropolis.
In a statement signed on behalf of the Olubadan by his Personal Assistant (Media), Oladele Ogunsola, the claim, aside its being described as character assassination, he said "it is malicious and ridiculous and one cannot but wonder how somebody could come up with such a lie from the pit of hell".
The statement disclosed that the news of the said installation was heard in the palace just like any other person on the supposed day it was to be held, asking that how would Olubadan be tagged with such a questionable act and something he had no knowledge of?
"Though, there are some claims that the PMS Chairman had some form of attachments to the Aliwo ruling house where Olubadan hails from, there's nothing common between him and the palace to warrant anything of such.
"Aside, peradventure, Oba Balogun sighted the PMS boss on the television in the last one year, that's the only reason he won't be able to claim not to have seen him in the last one year. Would somebody become a chief under him without having interacted in the last one year or even more" he queried?
He asked the members of public to discountenance the claim and regard it as a wicked rumour aimed at tarnishing his reputation and may be for quacks parading themselves as journalists nowadays to gain tracking for their mushroom platforms.