THE 'FOOLISH MAN AND HIS MEGA REFINERY COMPLEX –BAYO ONANUGA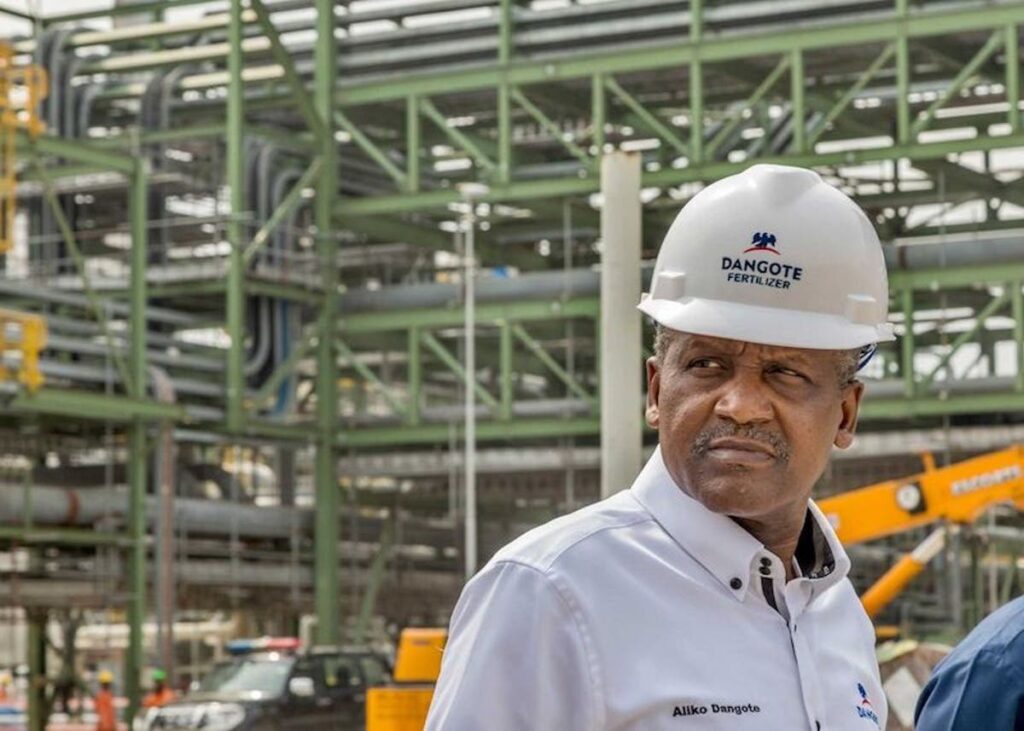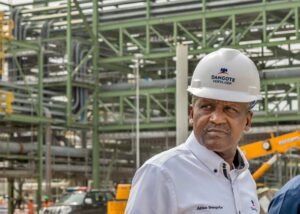 THE 'FOOLISH MAN AND HIS MEGA REFINERY COMPLEX –BAYO ONANUGA
BY BAYO ONANUGA
Some years ago, Aliko Dangote, Africa's richest man invited media leaders to a luncheon at then Protea Hotel in Ikeja to mark his 55th birthday.
Some of his guests sat around him at the centre table. They chatted freely. Discussions about our country, the state of the economy soon veered into discussing the absurdity of our country, being a major crude exporter, and also a major importer of refined petroleum products. Our colleague from a major business paper said the local conditions were unfavourable to any investor who wanted to build a refinery. He then made a remark that I believe he would live to regret: "Only a foolish man will build a refinery in Nigeria".
Aliko who had listened to all our business and political pontifications, interjected: "I am that foolish man". A pin drop silence enveloped the table as he dropped the unexpected news: "My company has just decided to build a refinery in the country. But we are doing it big". Those were his exact words, as the multi-dollar billionaire told us he was willing to spend close to $9 billion on the project.
The media big man became speechless. The rest of us caught the contagion of being flummoxed as well, as Aliko expatiated on the project. He said it will be a petrochemical complex. As the project was still on the drawing board, he did not tell us it will be the biggest refinery in the world, capable of processing 650,000 barrels of crude. All the hint he gave was that it will be 'big'. Our takeaway was that it will be big like Aliko's involvement in cement, sugar, pasta and other businesses.
He didn't say it will include a fertiliser plant and a power plant that can supply enough electricity to Nigeria's South West, excluding Lagos.
Initially billed for Ogun State, the Dangote Petroleum Refinery surprisingly shifted location to Lagos, just opposite the creek separating the two states. Governor Dapo Abiodun may want to probe his predecessor, Ibikunle Amosun, why he allowed the complex to move to neighbouring Lagos.
The gigantic project is now sitting in all majesty in the Lekki Free Trade Zone in Ibeju-Lekki, covering a land area of approximately 2,635 hectares, seven times the size of Victoria Island.
The complex is the world's Largest Single-Train 650,000 barrels per day Petroleum Refinery with 900 KTPA Polypropylene Plant.
It comes with a 435 MW Power Plant, which will be able to meet the total power requirement of Ibadan DisCo of 860,316 MWh covering five States including Oyo, Ogun, Osun, Kwara and Ekiti.
The refinery, according to its fact sheet, can meet 100% of the Nigerian requirement of all refined products, including Gasoline,Diesel, Kerosene, and Aviation Jet.
It will also be able to produce surplus of each of these products for export.
Designed for 100% Nigerian Crude, the refinery has flexibility to process other crudes. No wonder it is located near the sea shore.
Today President Muhammadu Buhari commissioned the gigantic petrochemical complex.
Just as we rejoice with Aliko Dangote and the Dangote Group family, we need to give kudos to the Buhari administration for ensuring that the complex comes to fruition, by ensuring that it was not starved of needed foreign exchange and taking a stake in it.
For Aliko, all is well that ends well. The complex will bring to an end our country's many decades of shame, for being unable to refine its crude and having to depend on importation, wasting scarce forex.
The 'foolish man' of 11 years ago has demonstrated once again that he is a man of wisdom, a peerless shrewd investor who sees clearly the 'bigger picture', when his compatriots are bogged down by parochialism and immediate monetary gains.