QNET SET TO EQUIP NIGERIAN YOUTHS WITH ENTERPRENEURIAL SKILLS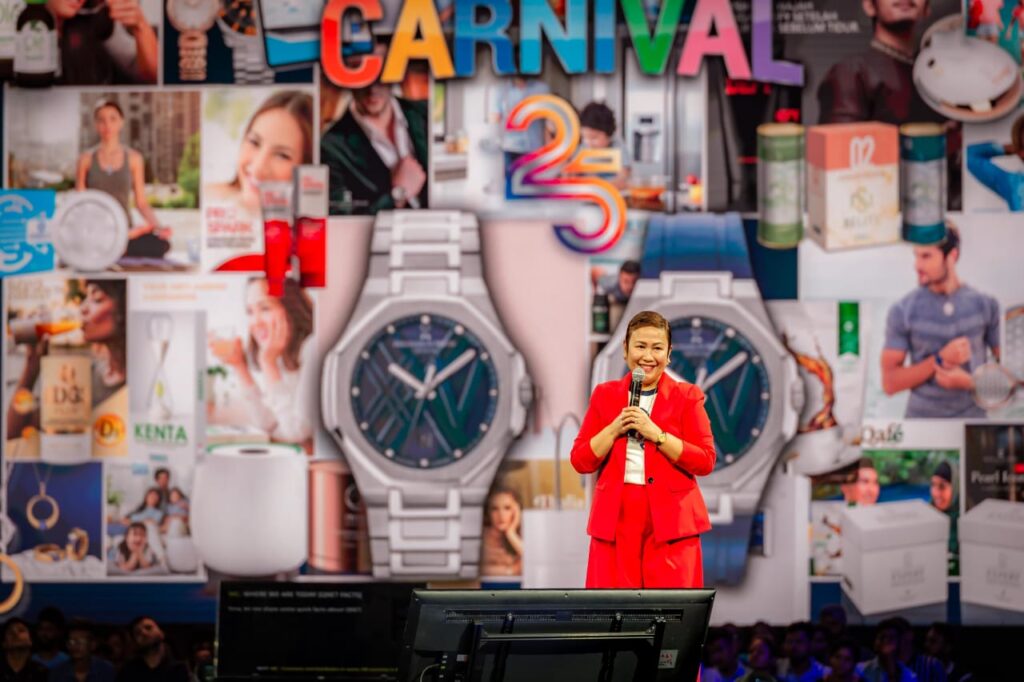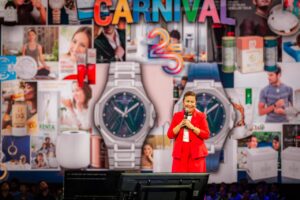 QNET SET TO EQUIP NIGERIAN YOUTHS WITH ENTERPRENEURIAL SKILLS
QNET has announced its preparedness to
introduce initiatives that will foster growth and equip Nigerian youths with entrepreneurial skills, financial literacy, and anti-fraud awareness skills
This reassurances came as the QNET, held V-Convention media webinar for journalists in Nigeria.
The event, which was a follow up to a five-day V-CON 2023 held recently in Malaysia was attended by journalists drawn from broadcasting, print and online media in Nigeria.
Besides, the event availed journalists who attended the Malaysia convention opportunity to relay their thoughts on the event as well as their takeaway from the same.
Biram Fall, the QNET's Regional Manager, spoke on the company's impacts lately especially on agenda for Nigeria and how it hopes to deepen direct selling in the Sub-Saharan Africa, while upholding its ethical value, integrity and commitment to service delivery.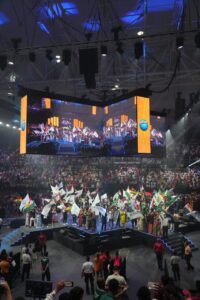 He told journalists that in April 2022,his company's official entry into Nigeria was marked by a significant partnership with Transblue Limited, a local customer service compliance and logistics company.
Transblue, he said, aims to address logistical challenges in Nigeria's market landscape, adding that the partnership has been instrumental in connecting Nigerians to QNET's global network and empowering the youth
According to him, since the country's entry into the country, "we have maintained our promise to introduce initiatives that foster growth and equip Nigerian youths with entrepreneurial skills, financial literacy, and anti-fraud awareness skills. One such initiative is FinGreen".
He explained that FinGreen is QNET's Signature Financial Literacy Programme, which aims to empower the youth and women to be financially literate and achieve financial freedom while building generational wealth.
He added:"FinGreen plays a pivotal role in supporting the youth in emerging economies to reduce poverty through capacity building while equipping participants with basic financial literacy knowledge for better decision-making in their daily lives. Launched in June 2022, FinGreen has equipped over 1,200 youths in Nigeria with financial literacy"
He hinted that his company has continued in its efforts to create a positive social impact for the underprivileged in society through donations to institutions such as the Bab Es Salaam Orphanage and The Little Saints Orphanage in Nigeria.
These donations,he said,highlight the company's fundamental principles, which include providing support to all, including the vulnerable in society.
In May, QNET, in partnership with Manchester City, organised a football clinic which saw 26 players aged under 18 from six states in Nigeria engage in five training sessions, with one organized match to assess their capabilities, he said.
He added that the footballers were given access to world-class football training and coaching by a team of experts led by Nigerian football legend and veteran coach Johannes Bonfrère.
He said the media workshop was held in Lagos to foster a deeper understanding of QNET and its diverse range of products and services in order to build credibility and trust of the QNET brand.
"During this event, the media present were given a hands-on experience of some of our products. Esteemed experts, including Dr Shafi Shaik – Amezcua Product Trainer and Category Manager at QNET and Professor Abiodun Adebayo – Vice Chancellor of Covenant University Nigeria, enhanced the workshop's value and knowledge exchange.
"This workshop played a pivotal role in laying the foundation for a successful product expo, ensuring that the media was well-equipped to convey QNET's essence and offerings to a wider audience"
According to him,QNET hosted two notable product expos in Abuja and Lagos, two months ago which presented a platform to showcase QNET's diverse array of health and wellness products and services while deepening the understanding and appreciation of QNETS's invaluable contributions to the communities in which we operate.
He spoke on VCON, saying,annually,QNET brings together a diverse assembly of business leaders from different sectors and countries, including; network marketing experts, international entrepreneurs and other stakeholders in Penang, Malaysia, for its flagship event – V-Convention.
In September, QNET held V-Con 2023 in Malaysia, which had some selected journalists from tier-1 media outlets in Nigeria invited to attend the event.
He added:"V-Con 2023 in Malaysia was a pivotal five-day event for QNET's customers and distributors. It provided a platform for deepening product knowledge, engaging with experts, and experiencing dynamic demonstrations.
"Attendees also benefited from business-building sessions and gained insights from accomplished distributors, solidifying our global commitment to growth and learning in the network marketing community.
"As we move forward, QNET will continue to uphold its values, promoting wellness and making positive social impacts in Nigeria and beyond. We look forward to further collaborations and initiatives that will strengthen our partnerships and empower the youth.
The high point of the event was the conversation of panelists on their journey to the Malaysia convention and how their attendance deepened their knowledge on the values and operations of QNET
Specifically, the three panelists- Veronica Dan-Ikpoyi ,TV Continental,Funmilola Gboteku,News Agency of Nigeria and N'ankwat Dariem ,Voice Of Nigeria,told the participants that the event exciting, fulfilling and would remain evergreen in their minds.
They said their participation at the conference afforded them the opportunity to know more about QNET's operation, business model, and the value it's adding to humanity globally.
They lauded the company's gesture,saying the development shows QNET's high ethical value, standards, openness, and business culture should be sustained emulated by others.
Besides,the participants asked questions on the QNET brand in Nigeria,its impact,while imploring the company to keep the tempo of its value on Nigeria's economic environment.