Why many South West PDP leaders are not on the same page with Makinde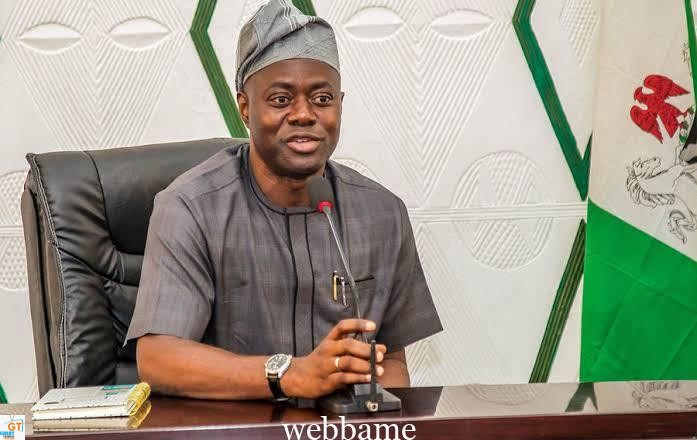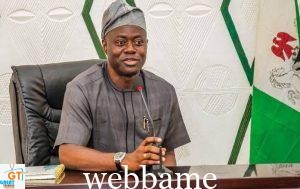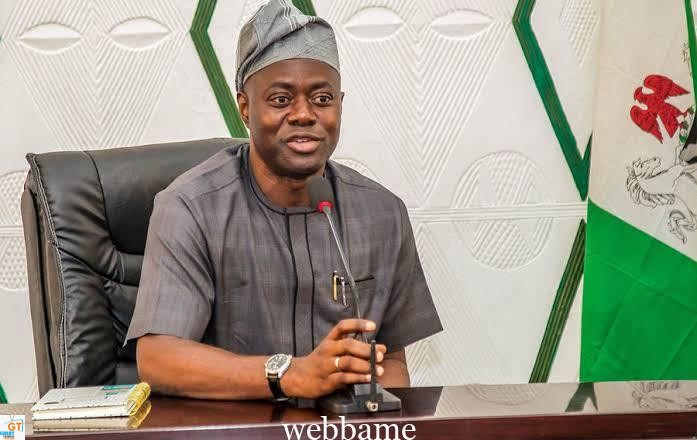 Why many South West PDP leaders are not on the same page with Makinde
As you read this, many members of the PDP across the South West are very unhappy with Oyo State Governor, Engr. Seyi Makinde. And this has a lot to do with what they call his "dictatorial style" of leadership. Even more angry are members of the Oyo State PDP who feel sidelined by his decisions and policies.
Many of the leaders of the party are aggrieved, but they have all decided to keep quiet about it and they are waiting for the next elections to teach him a lesson, they revealed. Even members of the coalition of parties that came together to make him win the governorship election 2 years ago, have tactically distanced themselves from him, as they are all waiting for 2023, when they will mobilise their followers to massively vote against him, we hear.
Many of them feel frustrated, because they claimed that the Governor does not listen to them and keeps taking many unilateral decisions, which run contrary to the coalition decision. And they are usually very angry with Gov. Makinde's constant saying that he has no godfather in politics, so he could take any decision he likes and get away with it.
City People gathered that many of the complaints have been placed squarely at the doorstep of Gov. Makinde. The complaints have a lot do with the series of unfulfilled agreements with the coalition parties, after the election. There is also the issue of disengagement with Oyo State political stakholders, elites and traditional institutions. What angers many of his party members is his constant public pronouncements that he has no political godfather and that he has adequately compensated the people who worked and helped him achieve victory, 2 years ago. Even more irritating to them is the appointments of his professional colleagues as Commissioners and into sensitive positions, against politicians who all worked for his victory.
Added to that, according to them, is the total disregard of the Governor for his predecessors in office and unsavoury comments about all of them.
But the pro-Makinde party members have argued that all of these is the case of calling a dog a bad name to enable them nail it. They say all these should pale into insignificance, if you assess the achievements of the governor. They told City People that Gov. Makinde has done much to improve the lives of Oyo citizens. But the anti-governor politicians don't agree with that. They argued that all the so called achievements of Gov. Makinde are thrumped up and hyped online by PR consultants. They argued that the Makinde, government had promoted Inserucity in the state, through his negative stance and comments. They quarrel with his inability to maintain orderliness and discipline enjoyed in the state during late Ajimobi's era, all because of his desire for a 2nd term.
Many of Gov. Makinde's friends and associates are also angry. They complain about his abrupt change in attitude towards them, political associates, traditional rulers, etc. They alleged that he didn't not pick calls, respond to messages and didn't not visit people as he used to do before becoming the governor. They have criticised him as becoming Arrogant because of power and they said they don't like his zero tolerance to criticism and advice. They wondered why he has found it difficult to give any member of the state PDP Exco any political appointment.
He has also been accused of being at loggerheads with some top PDP leaders at the National level, such as the PDP National Chairman, Prince Uche Secondus, Senator Bukola Saraki, BOT members and Northern Governors.
They cited as example how he clashed with ex-Ekiti governor, Ayo Fayose in Makinde's bid to take over the control of the party across the South-West, including Ekiti where he supported Senator Olujimi over Ayo Fayose. City People gathered that some of the aggrieved party members worked against him during the last Congress, which showed that he was not in control of the Southwest, as evident in how his candidate won with just 13 votes, despite all the alleged intimidation, harassment and threats.
They insisted that for the PDP to move forward in the Southwest, he would have to reconcile with the likes of Hon. Ladi Adebutu in Ogun, the Adelekes in Osun, Ayo Fayose in Ekiti, Eddy Olafeso in Ondo to mention a few. They argued that the Governors style has alienated some of his appointees who are not happy with his style.