2023: WHY ASIWAJU MUST RUN! –DR LEE BADEJI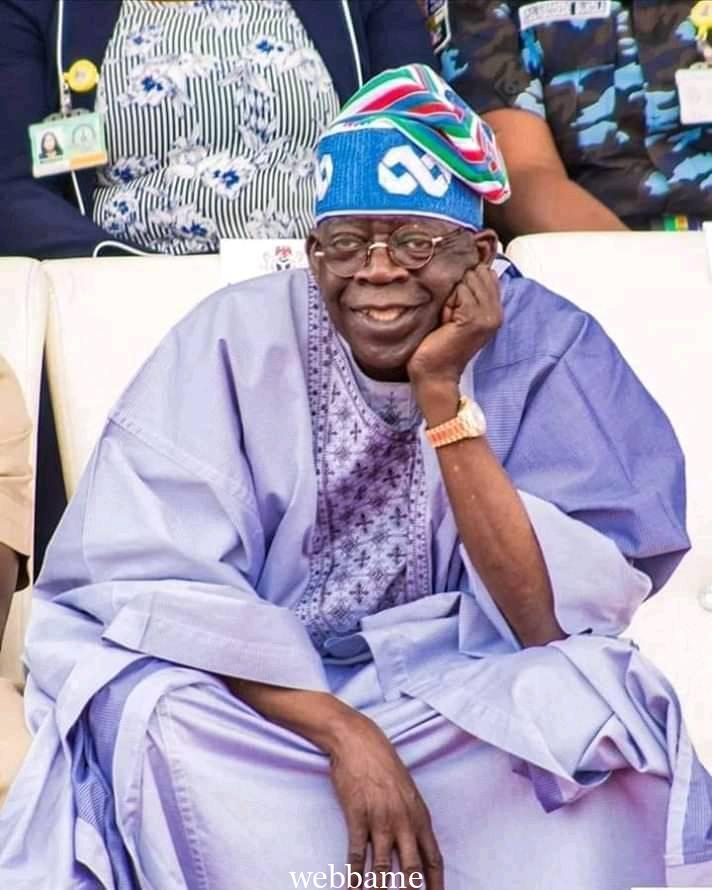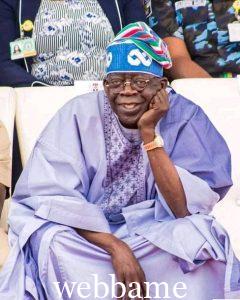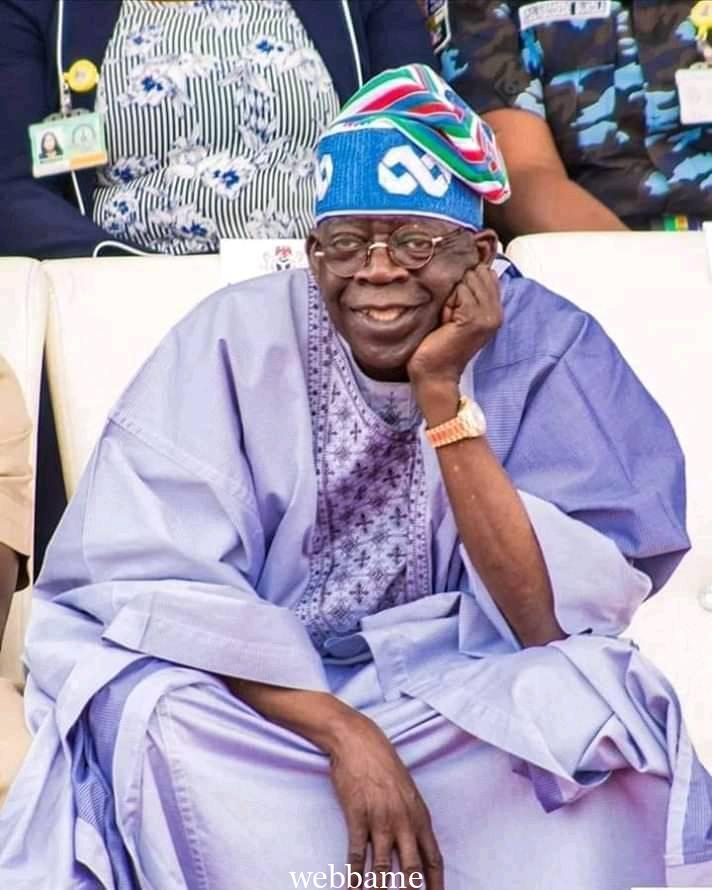 2023: WHY ASIWAJU MUST RUN! –DR LEE BADEJI
By Dr Akin Lee Badeji.
The question on every politically exposed individual and even those who are apolitical is, '*Will Asiwaju Bola Ahmed Tinubu give 2023 presidency a shot*?'. This question, albeit may not be irrelevant at this point because 2023 is only two years from now.
However, to those who are versed with the mathematics of politics, the question will appear laughable because a typical politician will ask rather rhetorically if Asiwaju Tinubu is not eminently qualified to run for the number one seat in the country. After all, he is a Nigerian and has every right like any other Nigerian to run for The Presidency.
Even with all the present politicking, if one must agree without conceding; who is that one man in the entire country in recent times since 1999 that has played smarter politics than the Jagaban Borgu? How about his antecedents too in the days and struggles of NADECO, Afeniferes, and so on?
Asiwaju Bola Ahmed Tinubu no doubt has paid his dues right from the days of fighting the military junta under the then National Democratic Coalition (NADECO), especially of the dictatorial late Sani Abacha days. His endless persecution including many arrests and detentions along with others by the khaki boys until he was forced into exile alongside Professor Oluwole Soyinka, Bashorun Dele Momodu and many others as part of his sacrifice to ensure Nigerians enjoy the democracy that the country practises today.
Asiwaju would later return to the country after the demise of the late Head of State, Sani Abacha to continue his agitation for a true democracy with the NADECO metamorphosing into the Afenifere Pan-Yoruba group under the late Pa Abraham Adesanya leadership. As the first democratically elected civilian governor of Lagos State since the country's return to democracy, Asiwaju has continually shown himself as a mentor, a wealth creator, a go-getter, a political strategist and a brain box.
_MENTORSHIP_.
When it comes to modern politics in Nigeria, Asiwaju Bola Tinubu remains the greatest of all coaches. He is no doubt a supersonic strategist, the greatest chess master and a political connoisseur cum calculator. From his South West base, he has tutored several individuals who have gone to make a huge impact in society at large. Many individuals – men and women have become President, Vice President, Governors, Ministers, Senators, House of Representatives members, Deputy Governors, Speakers, Senate President, House of Assembly members and even Councillors under his tutelage.
His Bourdillon, Ikoyi, Lagos address is a Mecca of a sort as it mills with party faithful and supporters who continuously tap from his wisdom. No politician on Nigeria soil today wields as much influence as the son of late Abeebatu Mogaji, the former Iyaloja-General of Lagos State.
_WEALTH CREATION_.
The dexterity of Asiwaju Bola Tinubu, a financial guru having worked in a couple of organised corporate environment to include America-based Arthur Anderson, Deloitte Haskins and Sells (now Deloitte Haskins and Touche) and GTE Service Corporation – the largest communication and utility company in the United States of America; he had prepared himself for the daunting task ahead. He would later join Mobil Producing Nigeria where he eventually retired as the company's chief custodian of finance. His experience during his professional career years was why he was able to create wealth for the largest economy in Africa – Lagos State. His exemplary performance as the Executive Governor of Lagos State from 1999 – 2007 gave him several awards, some of which include, but not limited to Best Governor in Nigeria for Y2000 by the Nigerian-Belgian Chamber of Commerce; Y2000 Best Computerised Government in Nigeria by the Computer Association of Nigeria; Y2002 Best Practices Prize in improving the living environment from the Federal Ministry of Works and the UN-Habitat Group.
Asiwaju's government agenda for 10,000 Housing Units for the poor created massive wealth along the value chain. This did not stop his massive investments in education in the State alongside several road constructions and developments in other sectors.
His 10-point agenda gave a massive turnaround for a State that was practically bankrupt as of 1999. Asiwaju TInubu's leadership with his technocrat-filled team turned Lagos fortunes around from the N600 million monthly Internally Generated Revenue (IGR) in 1999 to close to N10 billion monthly IGR in 2007 and far more in subsequent years.
_DOGGED FIGHTER_.
The personage of Asiwaju Tinubu, the Jagaban Borgu is analogous to the Yoruba proverbial cliché that says 'igbin t'enu mo'gi, o gun un' – whatever he puts his mind at doing, he gives it his all.
Asiwaju has proved severally that he is a go-getter. In anything he puts his mind, he pursues relentlessly and he ensures he records massive success in such adventures. While the year 2003 dealt a devastating blow to the political machine of the then Afeniferes, the Alliance for Democracy (AD), the same platform under which he won his first term as the Lagos State Executive Governor; 2007 would prove a year of the masters of the game.
The then-president, Chief Olusegun Obasanjo had decimated the Alliance for Democracy (AD) in 2003 having allied with the leaders of the Afeniferes, a move Asiwaju Tinubu vehemently was averse to. Afenifere leaders called his (Tinubu's) bluff, went into alliance with Obasanjo's People's Democratic Party (PDP) against Asiwaju Tinubu's advice but lost all the South-West states they had hitherto controlled except Lagos.
While the alliance was going on between the Afenifere leaders in the Alliance for Democracy (AD) and President Obasanjo's People's Democratic Party (PDP), Asiwaju Tinubu left his party, the AD to form his party, Action Congress (AC) with a handful of other eggheads who believe in his credo. With a meticulous plan, determination of purpose and wielding his political maverick stratagem, Asiwaju Bola Ahmed Tinubu won all the South Western States back in the 2007 General Elections despite Obasanjo's threat of approaching the elections with 'do-or-die' mentality. Some, he won through the ballot. Others, he won through the courts of law. Such is the spirit of a man who has become a political juggernaut of his era.
_POLITICAL STRATEGIST_.
Here is a man with a history that befuddles every political watcher. From his political trajectory, he has always preferred others above himself, above personal ambition. Before emerging as the Lagos State leader in 1999, he was in the Senate in the Babangida botched democracy of 1992. He was tipped for Senate President. He perceived his presidency would affect the candidacy of the late business mogul, Bashorun M.K.O Abiola in the 1993 annulled presidential election. He would therefore decline such an offer and take the back seat. In 2007, he was to go to the Senate again after serving the Centre of Excellence meritoriously, but he saw that his senatorial ticket may jeopardise the party's preferred candidate, Babatunde Raji Fashola. He would later take Senator Ganiyu Olanrewaju Solomon, GOS to the INEC office in Abuja and substitute him for his senatorial ticket.
Over the years, he has always sacrificed his ambition for others to thrive in a party he helped form. Within the party, Asiwaju has ensured the north has always benefitted from flying the presidential ticket. If anyone is in doubt, ask Mallam Nuhu Ribadu, former Economic and Financial Crimes Commission (EFCC) czar. Ask Alhaji Atiku Abubakar, former vice president and the last presidential candidate of the People's Democratic Party (PDP). And finally ask President Muhammadu Buhari, Nigeria's president who is on his second term in office. Asiwaju's political wizardry birthed the emergence of the governing political party, All Progressives Congress, APC.
_BRAIN BOX_.
Asiwaju Bola Ahmed Tinubu is a pacesetter, a living trailblazer and a brain box that propels the movement of an idea. His mastery of the political legerdemain is crackerjack. He is an aficionado of Nigerian politics and a master strategist when it comes to delivery. His silence alone is nightmarish for the opposition.
His statements are often analysed by political analysts who often describe his proffered solutions as therapeutic and appropriate to douse tensions and apprehension within the polity. His philosophy about politics is enough and worth an entire course-load for undergraduates to study in the Nigerian public tertiary institutions. His excessive display of philosophical calmness in the face of abuse, aspersions, and castigations is one quality that distinguishes him from his contemporaries. Like he has always said, he is a product of insults. He eats insults as food and drinks insult as medicine. Hence, his continued relevance in the discussion of national and international issues.
It is not surprising that President Muhammadu Buhari would require the political sagacity of Asiwaju Bola Tinubu to lead his election in 2015 and re-election in 2019 campaigns despite many insinuations (as they were) then that he was sidelined in Mr. President's first tenure. The innuendoes were high that he would be pushed out by the powers that be – the 'cabal' within The Presidency. Yet, the President would beckon on the same man to come to lead his campaign re-election.
There must be a mystery not decipherable by any homo sapien by the man called Asiwaju Bolanle Abdul Ahmed Adekunle TINUBU, the son of late Iyaloja-General of Lagos State.
*WHY TINUBU MUST GIVE 2023 A SHOT*.
_POLITICAL BIGWIGS SPEAK_.
"Nigeria has benefitted a lot from the personal sacrifices, political experience and intellectual foresight of Asiwaju Bola Ahmed Tinubu" – *President Muhammadu Buhari*
"Asiwaju Tinubu's concept of leadership enables him to motivate associates and inspire in them confidence and loyalty. His imprints are indelible on politics and governance at the sub-national and national levels in Nigeria" – Senate President, *Dr. Ahmad Lawan*
"We will not allow anybody to intimidate the National Leader of our party, Asiwaju Bola Ahmed Tinubu. We stand with the Jagaban" – Senate Deputy President, *Sen Ovie Omo-Agege*
"Asiwaju is the only person who is so highly rated and if you think you can destroy him and God does not allow you, what will you do? You will only end up destroying yourself" – *Hon James Faleke*
"Asiwaju is indeed an astute politician, patriotic leader and democrat of high repute who has track records of mentoring and supporting upcoming leaders to accomplish their dreams" – *Hon Yakubu Dogara*
"Tinubu Is My Leader, I Stand With Him Come Rain, Come Sunshine" – *Mr Joe Igbokwe*
"Tinubu is the most prominent Yoruba person that has paid his dues and is knowledgeable about the politics of Nigeria. I am confident he can lead Nigeria well if he becomes the president."- *Chief Adeseye Ogunlewe*, former Minister of Works and PDP Chieftain.
"In the South-West today, the tallest person politically can't be better than Asiwaju Bola Tinubu. So, I will encourage and plead with him to run for the office of the president. I know his antecedents. I know his pedigree and I know he can run the affairs of Nigeria effectively and smoothly. Look at the financial engineering foundation he laid for Lagos State, which explains why governors that came after him found it easy to run the affairs of the State."- *Lanre Rasaq*, APC Chieftain, Lagos.
"Bola Tinubu will make a good president. Other issues notwithstanding, Tinubu will make a good modern president because the presidency these days is scientific" – *Ken Ugwu Nnamani*, APC Chieftain, South East.
_STREET CREDIBILITY_.
On the streets of Nigeria presently, North to South, West to East, and on social media today, all platforms are awash with an uncountable number of groups earnestly yearning for Asiwaju Tinubu to run for the 2023 presidency.
Just a click on Facebook, it will pop up several groups some of which include but not limited to – Tinubu for President 2023 (T4P2023), Tinubu Mandate Group (TMG), Asiwaju Support Group (ASG), Jagaban Disciples, Tinubu Support Group (TSG), Tinubu Mandate Support Group (TIMSUG), Bola Ahmed Tinubu for President (BAT-P) among others.
Every voice has continued to reiterate the fact that Asiwaju Bola Ahmed Tinubu has paid his dues in politics and it is time he put himself forward for the all-important assignment.
Just as the Latin phrase, "voi populi, vox dei" meaning the voice of the people is the voice of God. The service of Asiwaju Bola Ahmed Tinubu, the Jagaban of Borgu Kingdom more than ever, is needed in this time to navigate the ship of the country by consolidating further on the milestones of incumbent President Muhammadu Buhari.
*ASIWAJU BOLA AHMED TINUBU … ON YOUR MANDATE WE SHALL STAND*!
Dr Badeji Akin Lee.
London, UK.
WhatsApp: +44 7415 923060.