YOUR ADMINISTRATION IN OSUN DISASTROUS, LABOUR TELLS AREGBESOLA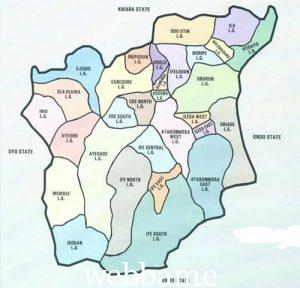 YOUR ADMINISTRATION IN OSUN DISASTROUS, LABOUR TELLS AREGBESOLA 
The Osun State chapter of Nigerian Labour Congress (NLC), Trade Union Congress (TUC) and Joint Public Service Negotiating Council (JPSNC), on Tuesday told immediate past Governor of Osun State and Minister of Interior, Ogbeni Rauf Adesoji Aregbesola to reminisced on the disaster and discomfort he foisted on the people of Osun instead of his attempt to grandstand and contaminate the clear water of Osun State peace with his utterances.
The organised labour movement represented by Comrade Bayo Adejumo, the Osun state chairman of JPSNC, Comrade Babatunde Adekomi, the chairman of Osun NLC and Comrade Adekola Adebowale, the Osun Chairman of TUC in a joint statement said the former governor should desist from his attempts to foist violence on the state that is experiencing unprecedental peace since the emergence of the present Governor Adegboyega Oyetola.
They stated that "it is with sadness and bitter hearts that we remember the unpleasant and uncomfortable situation the entire workforce in Osun state endured the reign of Aregbesola, how come he is now playing on our intelligence to install his puppet on us as Governor. Former Governor Aregbesola should as a matter of duty and responsibility use his accumulated political wealth made from Osun State with which he intends to sponsor his aspirant to pay the 30 months outstanding salaries to our people.
Among other unforgettable moments, we suffered in the hands of Aregbesola are eight years of stagnation without promotion, nonpayment of yearly increment of salaries, non-payment of annual leave bonus for eight years, denial of upgrading and conversion of eligible officers to the appropriate grade levels and systemic retrenchment of workers in the name of screening exercise etc. The peace and tranquillity the state is presently enjoying under Governor Adegboyega Oyetola is second to none.
"It is public knowledge the Aregbesola left ruins in Osun as of November 26, 2018; the humongous debt profile of the state, the many abandoned projects littered all over the state, the many failed schemes of the Aregbesola administration, putting in mind the avalanche of huge resources at his disposal for eight years, we are of the firm opinion that the former governor lacks the moral standing to appear in public, not to talk of championing a cause for an average Osun person who is still suffering from his maladministration," they stated.
The labour movement called on the president and stakeholders in the security sector to caution the minister from the path of causing trouble in a state that has managed to stabilise and live in peace in his absence.