EID-EL-KABIR: BARRISTER BAYO LAWAL FELICITATES MUSLIM, PRAY FOR MAKINDE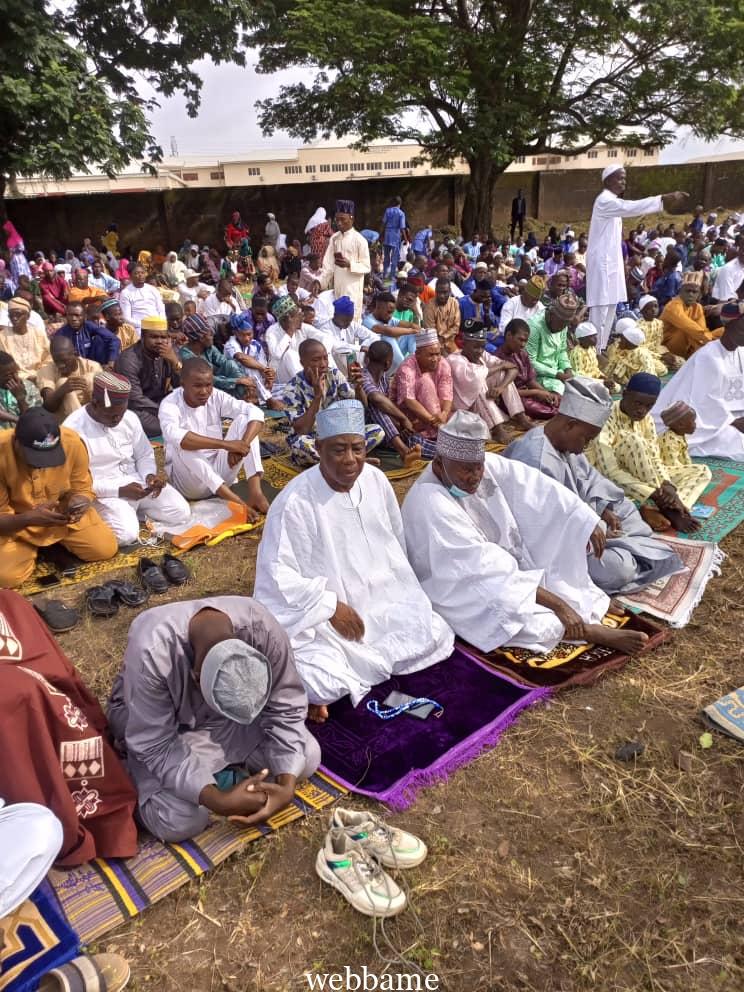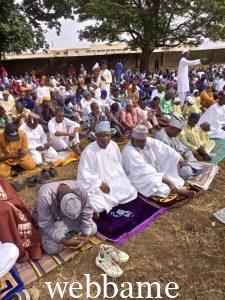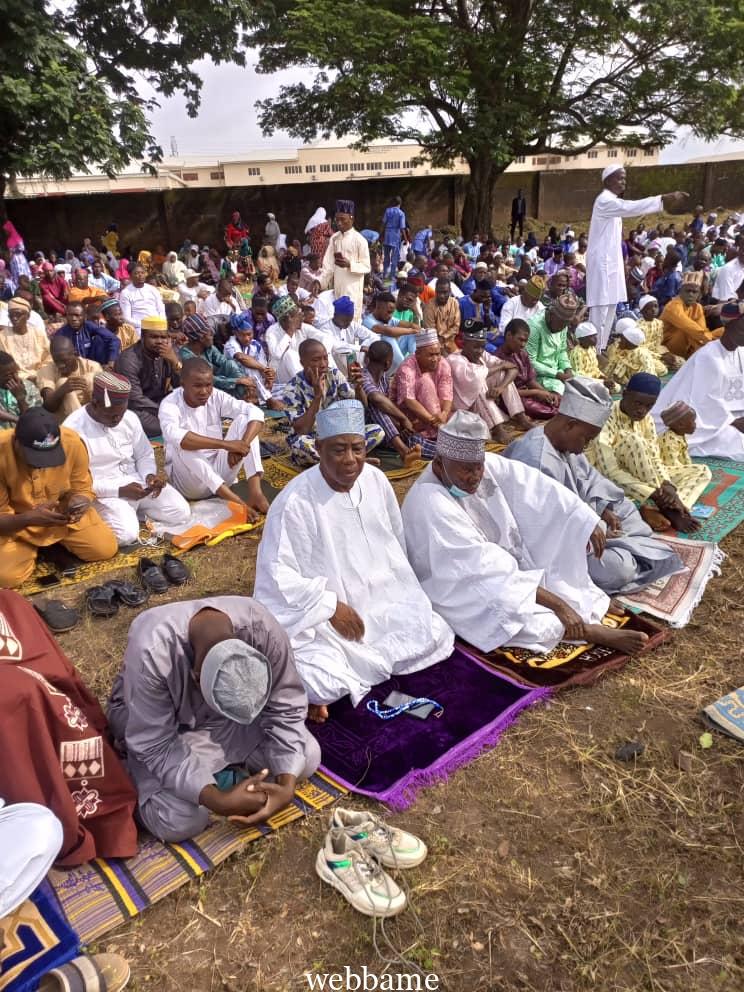 EID-EL-KABIR: BARRISTER BAYO LAWAL FELICITATES MUSLIM, PRAY FOR MAKINDE
The Chairman, Oyo State Housing Corporation, Barr. Abdul Raheem Bayo Lawal has extended greetings to Governor Seyi Makinde as Muslim Ummah in the country join other faithful across the globe to celebrate Eid-el-Kabir in commemoration of Prophet Ibrahim's devotion and submission to Allah in his willingness to sacrifice his son, Ismail.
Addressing journalists shortly after the mandatory prayer, the Aare Bamofin of Kisi land who observed his prayer at Islamic High School, Orita Bashorun Ibadan said the Eid-el-Kabir celebration should remind everyone of the need to make personal sacrifices to enhance the common good and collective interests of the people.
He stressed the need for the Muslims to be submissive, patient, obedient and trust in Allah to direct and guide them to the right path as exemplified by Prophet Ibrahim's submission to Allah's command.
Barr. Bayo Lawal, who is PDP deputy governorship candidate in next year's election, urged Oyo residents to keep supporting Governor Seyi Makinde administration's efforts in building greater Oyo state state, assuring that more dividends of democracy would be achieved in continuity.
According to him, First and Foremost, we thank almighty Allah who enabled us to witness the festival. We have just performed the mandatory prayer. W pray that the peaceful atmosphere we enjoy in oyo state will continue.
"I congratulate his Excellency, Engineer Seyi Makinde and other Muslim ummah on the occasion of this year's Eid-el- Kabir Festival.
"His excellency, will be returning as the Governor while I will be his running mate.
"Oyo state is better than the way we met it before. And we will continue to transform the state to the better place. We will make Oyo state a destination, not only a business hub but the most peaceful place to settle."
"So, I want you to use the occasion to demonstrate that the world is united by our common humanity."
In his words, the Chief Imam of High Islamic High school, Alhaji Giwa Abass prayed for Barrister Abdul Raheem Adeleke Adebayo Lawal.
He extolled the good virtue of barrister Bayo Lawal especially for his uprightness and the way he upholds the norms and values of Islam.
While condemning the wrong insinuation by those he described as naysayers about this religion identity, he stressed that Barrister Bayo Lawal been praying with them for quite a long time and sending rams to all mosques